Top 10 Reasons to Visit Myrtle Beach
It's easy to understand why more than 20 million people per year visit Myrtle Beach. From the first moment you arrive here, you'll feel that this is where you belong. Because this isn't just any beach. It's The Beach.
Known lovingly as The Grand Strand, we are one destination made up of 14 unique beach communities, connected by a shared passion.
We're the place where you can let loose, be you and go with your own flow. We're the sun on your face, the thrill of a roller coaster or the perfect bite of seafood. We are 60 miles of bringing people together.
There's so many great reasons to visit, it can be tough to narrow it down, but we've found 10 of our favorites to share with you below. We think by the time you're done reading you'll be ready to book your next vacation in Myrtle Beach!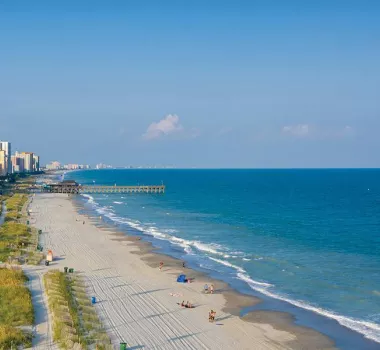 1.
We've got 60 miles of beaches.
We'd be remiss if we didn't start with the reason people know us as The Beach.
From Cherry Grove, North Myrtle Beach and Atlantic Beach on the north end, to Surfside Beach, Garden City Beach, Litchfield Beach and Pawleys Island in the south, our oceanfront real estate is everyone's favorite feature.
Whatever your preferred beach activity — Frisbee, volleyball, surfing, swimming, or lounging — we've got the space to accommodate.
That sound you hear is the Atlantic, and it's calling for you. Why haven't you started packing yet?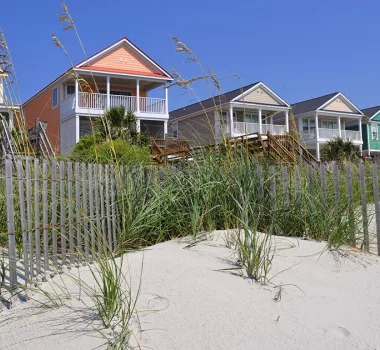 2.
You won't break the bank to visit.
We want you to enjoy your stay in Myrtle Beach and not feel like you just lost to the house in Vegas. We have options for every budget, which is one of the reasons 15 million people flock to our little plot of paradise annually. Plus, we've got hotels, condos, beach homes, rustic cabins, and campgrounds. Depending on how far you want to travel, there are accommodations with ocean views, some right on the ocean and others within walking distance. As you can see, there are plenty of options when choosing that home away from home.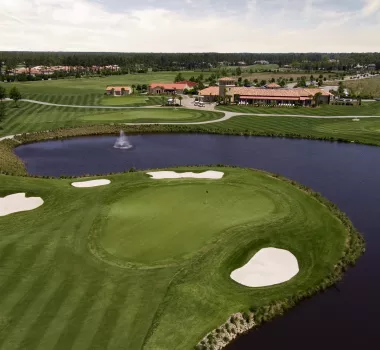 With approximately 90 quality courses, many designed by some of the legends of the game, Myrtle Beach is a golfer's paradise. We're often called the golf capital of the world, and it's easy to see why. One of our courses even played a pivotal role in the evolution of "Sports Illustrated," hosting the magazine's first sales conference a few weeks before the debut of its first issue in 1954. With all this history and all these choices, the only links you should travel to are the ones right here along the Grand Strand.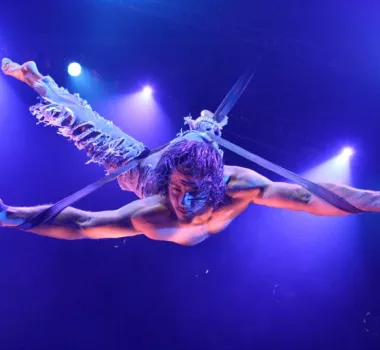 4.
Entertainment Aplenty.
You won't go hungry when you visit the Myrtle Beach area with our over 2,000 restaurants. Trust us, we've tried! If you wander over to the Murrells Inlet Marsh Walk, you'll find yourself in the "seafood capital of South Carolina." Seafood not your thing? How about a juicy, mouth-watering steak from such local favorites as Sea Captain's House or Aspen Grille? Yes, we can hear your stomach growling!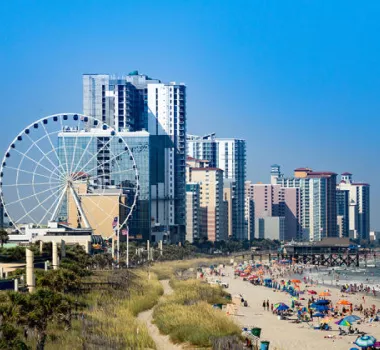 We didn't invent the wheel, but we do have the biggest one on the East Coast, with the highest view of its kind of the gorgeous Atlantic Ocean. The Myrtle Beach SkyWheel is a breathtaking attraction and the pride and joy of the 1.2-mile Boardwalk. For those not afraid of heights, they'll be rewarded with a beautiful view of our fair city's skyline. And hey, if you are afraid of heights, stop off at the nearby RipTydz Oceanfront Grille & Rooftop Bar for a little liquid courage.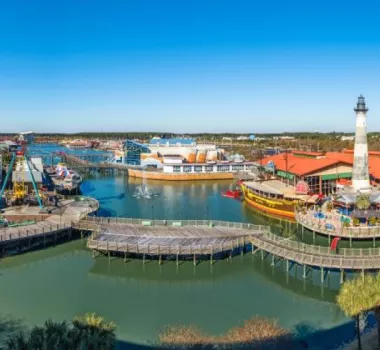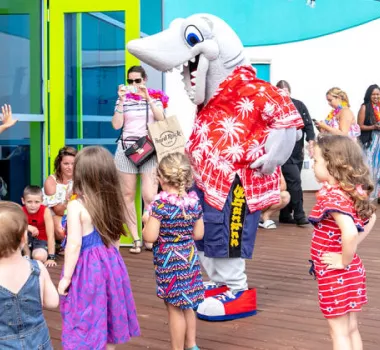 From belles to bikers, our city is never short of fun, interesting people who are bursting with Southern charm and hospitality. Bring the family, and make some new friends that will last you a lifetime. Myrtle Beach is an eclectic community that thrives on personality and class.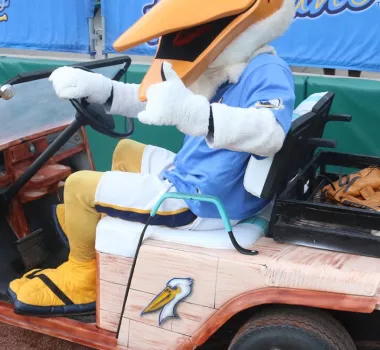 Yes, we are mighty proud of our beaches. But it's not the only natural attraction we have to offer. Take a stroll through the wonder that is Brookgreen Gardens, or enjoy the peaceful tranquility of the Conway Riverwalk. And when you need to walk off all those shrimp and crab legs, the Murrells Inlet MarshWalk can't be beat for scenic beauty.