10 Great Spots for Waterfront Cocktails in Myrtle Beach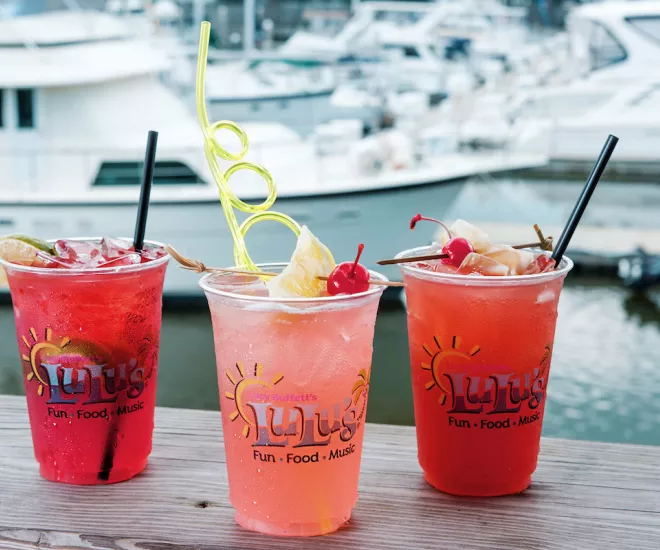 Live music, ocean views, and cocktail hours - come join us at The Beach! There is certainly no shortage of fun waterfront Myrtle Beach bars and restaurants to enjoy a happy hour (or two or three), unless you're planning to make your visit to our shore permanent, you probably won't be able to visit every single one. So here is a round-up of ten of the best Myrtle Beach bars to get you started!
local's fav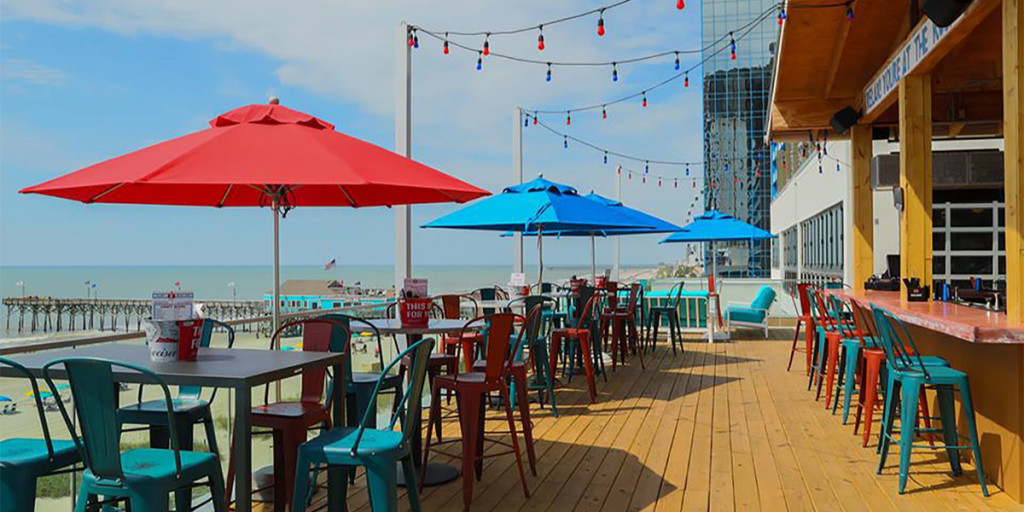 This super fun live music joint offers a rooftop oceanfront patio, excellent happy hour, Southern-inspired made-from-scratch menu and more. The vibe is laid-back and the entertainment lineup is impressive. They even have special events that run throughout the year, so make sure to check out their website for the latest.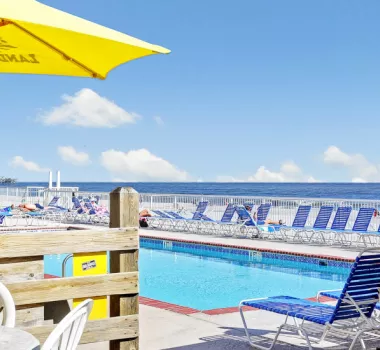 Ocean Annie's Beach Bar has been an icon for Myrtle Beach vacationers and locals for over 35 years. Ocean Annie's beach bar at Sands Ocean Club Resort features live music on the pool deck, cold drinks at the bar and easy access to the beach. No shirt, no shoes, no problem.
featured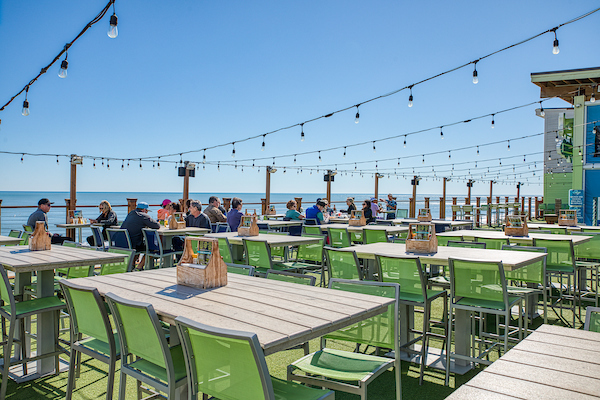 3.
RipTydz Oceanfront Grille & Rooftop Bar
This multi-level oceanfront spot is pretty new to downtown Myrtle Beach and conveniently situated right along the popular boardwalk. Guests will find much more than a great ocean breeze though. Live music, fantastic seafood, a rooftop bar, and 'beach' area with games and more ensure there is plenty to do while visiting.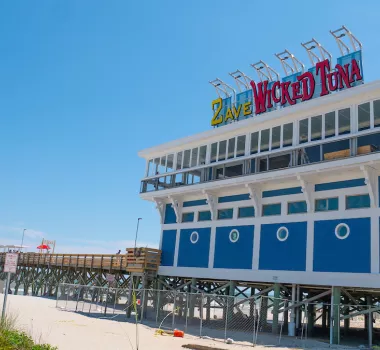 4.
The Wicked Tuna @ 2nd Avenue Pier
This brand new spot was formerly the 2nd Avenue Pier House Restaurant and Rooftop Bar but is now a sister restaurant to one of our all-time Murrells Inlet favorites, The Wicked Tuna. They offer a summer happy hour at the bar from 4 to 7 pm, and some of the absolute best sushi on the beach. Their location along the Myrtle Beach Boardwalk and at 2nd Avenue Pier is also a big bonus!
local's fav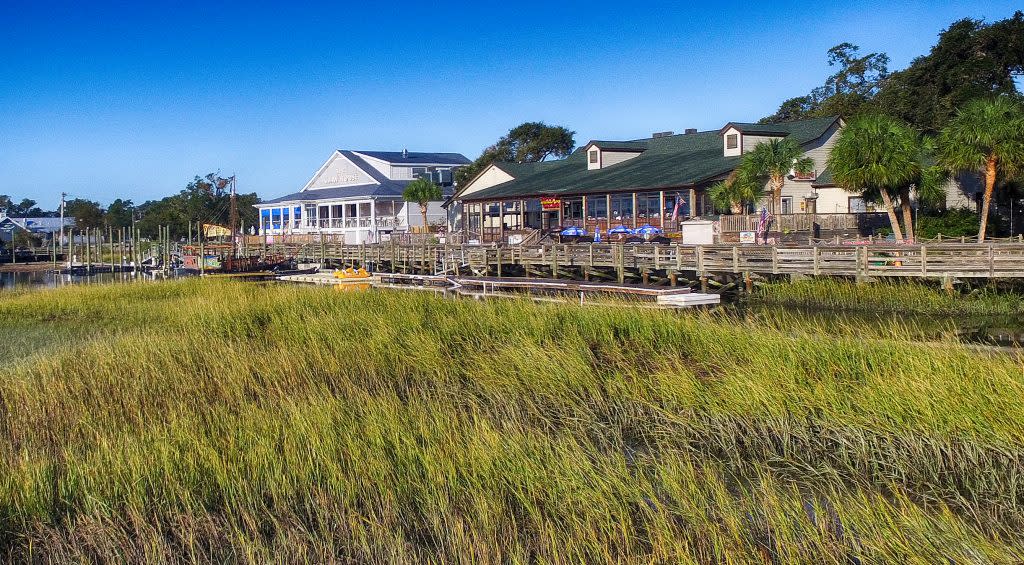 5.
Murrells Inlet MarshWalk
The MarshWalk--located in the heart of the historic fishing village of Murrells Inlet--is a ½ mile wooden boardwalk along a natural saltwater estuary. Along the MarshWalk, visitors will find a number of great bars and restaurants (many featuring live music and almost all featuring a waterfront view of the inlet). Some favorites include Drunken Jack's, Dead Dog Saloon, The Claw House and Wicked Tuna, but you really can't go wrong with any of them when it comes to a relaxed, waterfront atmosphere.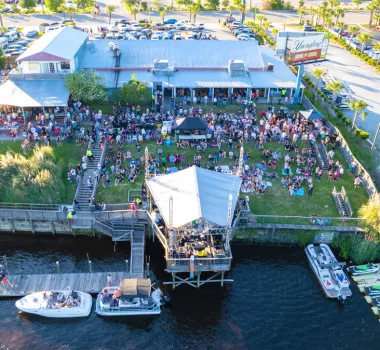 6.
The Landing at The Boathouse
The Boathouse is the place to be for free live music concerts, great food and drinks, and an awesome backyard hangout for locals and visitors alike. Situated along the Intracoastal Waterway, guests can expect a nice breeze and casual summer fun at their outdoor tiki bar and a solid menu of American food (along with a ton of TVs for sports fans) inside.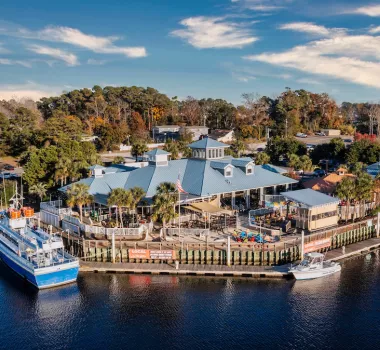 Another waterway hangout, Local on the Water opened earlier this year and is a fantastic addition to our list of waterfront cocktail spots. On their outdoor deck, you'll find swings, fire pits, Adirondack chairs on a recreated beach, and a large outdoor stage for live music. It's a terrific spot for watching the sunset over the waterway and enjoying a cold, loaded margarita (a personal favorite).
local's fav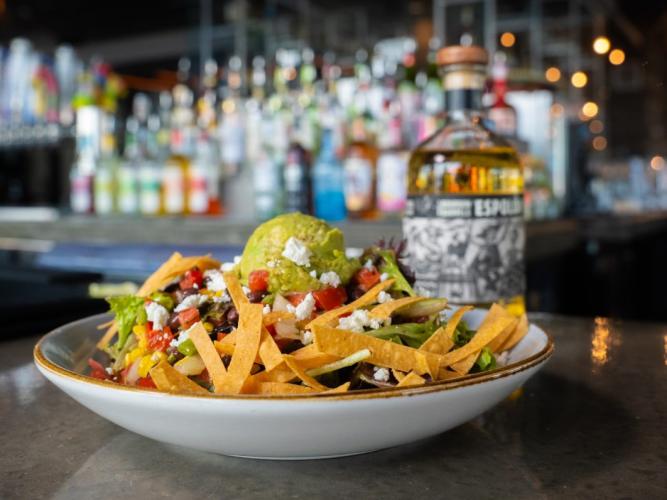 If I were making a list about the best tacos on the beach, Banditos would show up there, too. We love this spot not only for their killer view of the sparkling Atlantic Ocean from their second-story terrace and bar area but also for their fresh take on Mexican dishes. They have a tequila list unmatched by any other bar along the Grand Strand (that I've seen) and a fun list of specialized craft cocktails that doesn't disappoint.
featured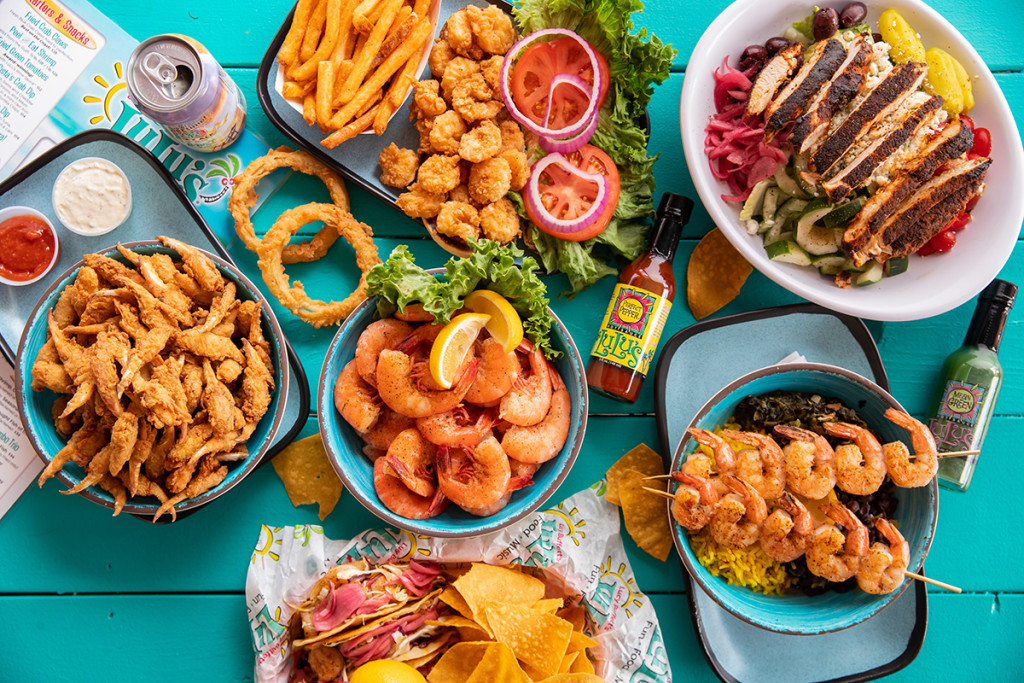 9.
LuLu's North Myrtle Beach
LuLu's is all about celebrating food, fun, and family. The latter is why we especially love them. It seems like everything they do, from the way the restaurant was constructed to the attitude of servers, is meant to make things easy for families. They also happen to have delicious food, great live music, and a stunning waterfront view, so one might argue they are the complete package. If you go, let the younger members of your family tag along--they'll love the adjacent beach area, ropes course, and arcade!
local's fav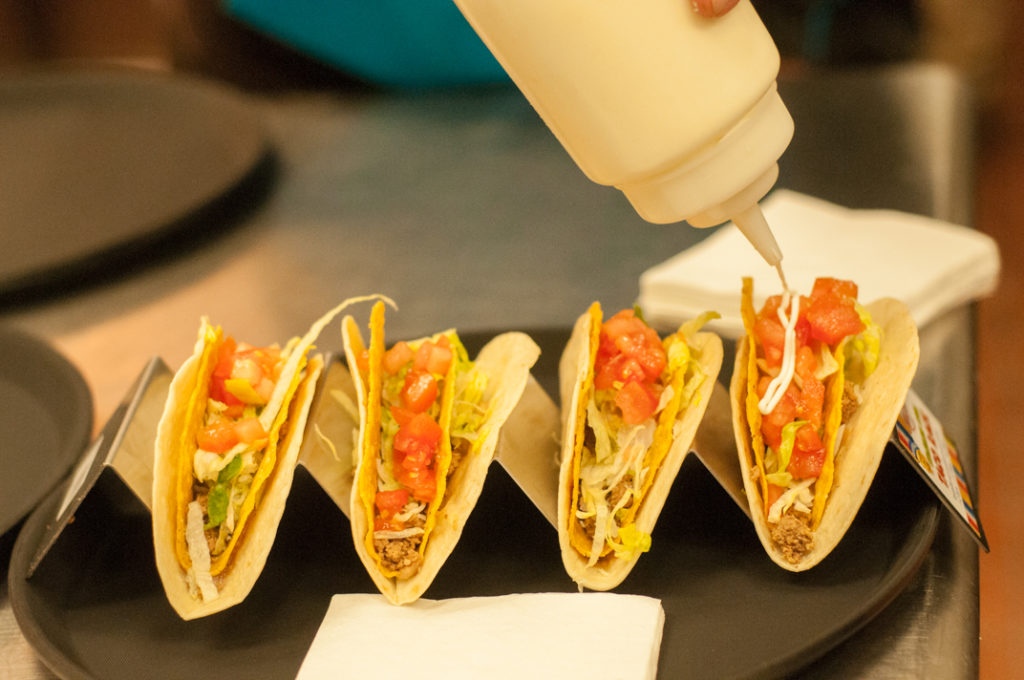 10.
Bonfire - A Smokin' Taqueria
This fun spot is tucked away nearly under the bridge into Conway, South Carolina. It's a bit inland from the beach but worth the drive, especially if smoked meats are your thing. We also love that its waterfront view is of the Waccamaw River--a black water river surrounded by a wide variety of flora and fauna. They have a number of great beers and wines on tap at Bonfire and a list of fun cocktails, as well as live music events from time to time. While not a late-night hangout spot, it's perfect for an afternoon or evening splash of your favorite adult drink.