Theater Shows In Myrtle Beach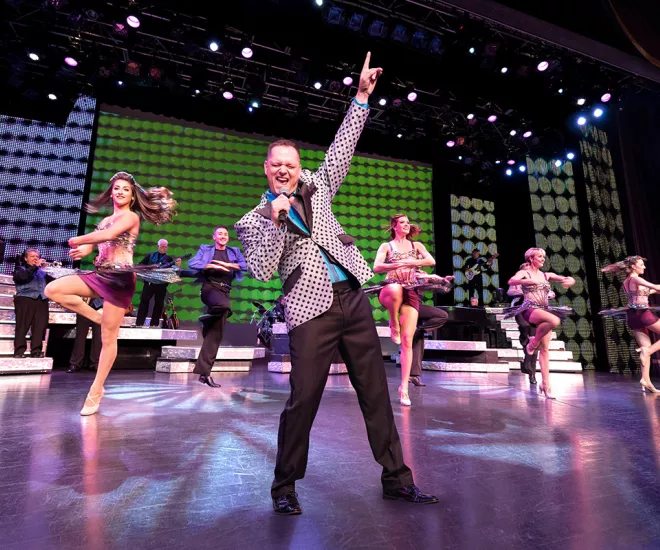 If you're looking for a great date night idea or even a fun family dining experience, these Myrtle Beach theaters have it all. From world-renowned tribute artists and swashbuckling pirates to a meal fit for royalty and Motown hits, you're sure to have a blast no matter which great show you choose to see. Here are the top theaters in Myrtle Beach!
4750 Hwy. 17 S., North Myrtle Beach, SC
The Alabama Theatre in North Myrtle Beach has been entertaining audiences since 1993 and continues to do so now. One The Show is their main attraction along with the South's Grandest Christmas Show. Both offer amazing live song and dance numbers, comedic acts and so much more. They also have guest artists throughout the year. Past performers include Jay Leno, Josh Turner, the Oak Ridge Boys and Martina McBride.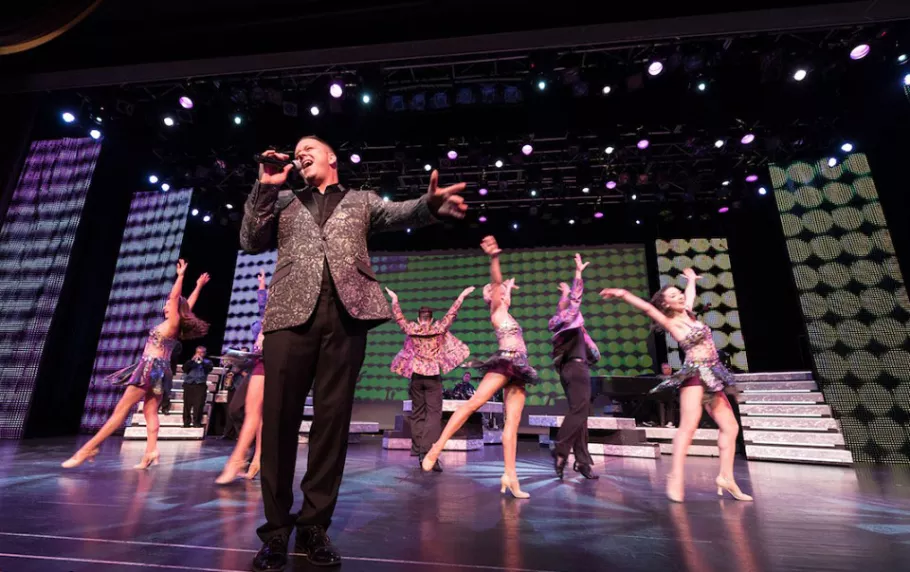 The Carolina Opry
8901 N. Kings Hwy., Myrtle Beach, SC
Named "Top Myrtle Beach Attraction" by CNBC The Carolina Opry offers a little bit of something for everyone. Take in their original show featuring All That! Clogging group or groove out to Time Warp – A Live Musical Flashback! During the Christmas season, they have The Christmas Show of the South which has been performed for nearly 40 years. Check their calendar for special events and shows.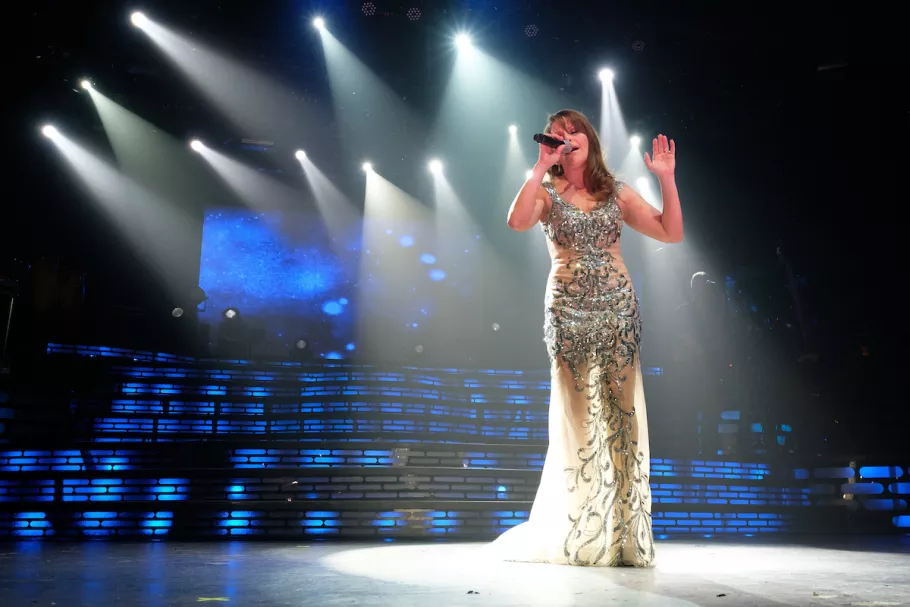 2925 Hollywood Dr., Myrtle Beach, SC
Legends in Concert features tribute artists from around the country. The celebrity look-alikes even sound like the legend they're performing as! The lineup changes frequently and artists include the likes of The Blues Brothers, Elvis, Freddy Mercury, Tina Turner, Taylor Swift, Lady Gaga, Marilyn Monroe and Buddy Holly.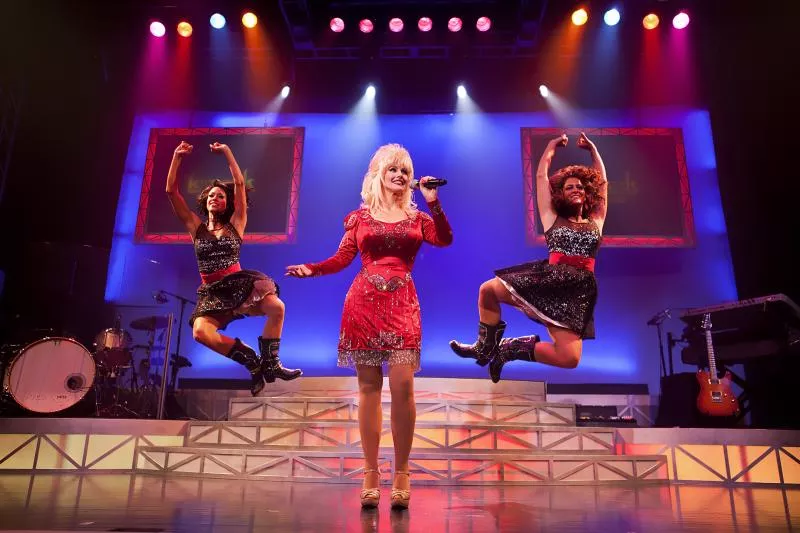 8907 N. Kings Hwy., Myrtle Beach, SC
The Crimson and Sapphire pirates battle in the full-sized pirate ship throughout your meal at Pirates Voyage Dinner and Show. Watch as they perform amazing acrobatics into the water, sword fight on land and even show off their animal friends like the sea lion, ducks and tropical birds. Your little ones will love the real-life mermaids that perform in the show as well! Your four-course dinner includes Voyager Creamy Vegetable Soup, roasted chicken, sugar-cured ham, corn on the cob, potato wedge and an apple pastry for dessert.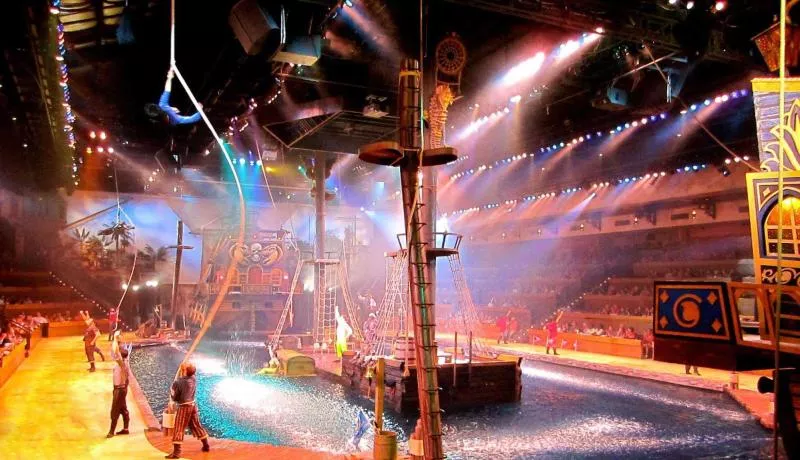 2904 Fantasy Way, Myrtle Beach, SC
Feast just like you're the king or queen as you cheer on your Knights in various events trying to protect the throne. The fun never stops at Medieval Times Dinner and Tournament in Myrtle Beach. Your meal includes garlic bread, tomato bisque, roasted chicken, potato, buttered corn and dessert – all to be eaten using just your hands. The show features amazing horses and even a soaring falcon.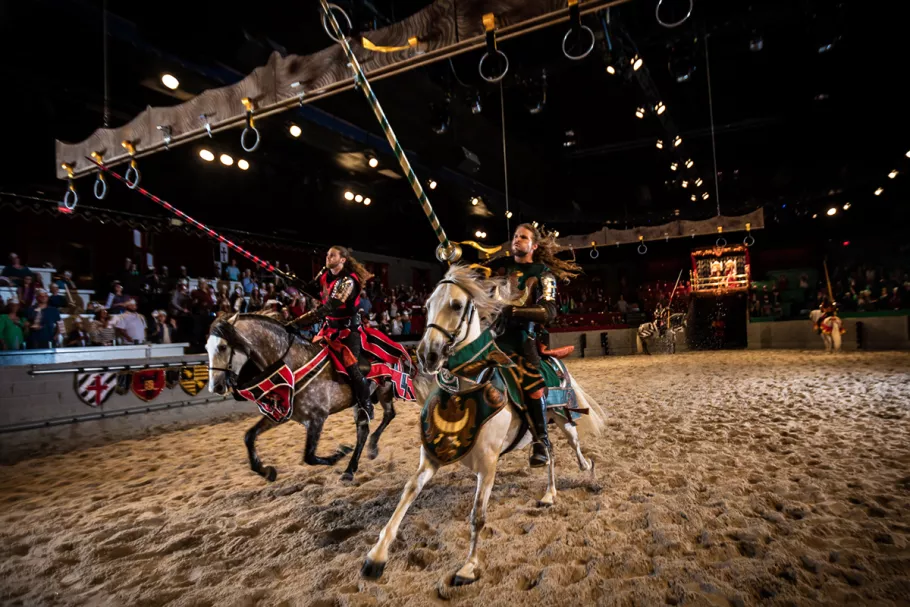 1220 Port Dr., Myrtle Beach, SC
The GTS Theatre hosts a number of shows throughout the year in an intimate setting. They offer the Original Motown Tribute Show, Comedy Nights, an Elton John Tribute Show, Christmas with Elvis, Elvis – The Concert Years, Magic Shows and a Motown Christmas Tribute. Currently GTS Theatre is offering shows daily except on Sundays.  
3237 Waccamaw Blvd., Myrtle Beach, SC
The Asher Theatre is one of the newest theater venues in Myrtle Beach and showcases local artists as well as a plethora of shows year-round. The current lineup includes James Stephens III – The Man of a Thousand Voices, a Murder Mystery Show, Motown '59: The Ultimate Show and Dinner, and many other one-night only shows.