Top 10 Historical Locations to Check Out in Myrtle Beach
I grew up in Myrtle Beach and have always been enthralled by its local history. It brims with fun, diverse, and often surprising stories that sometimes go back more than a century.  Our visitors and residents over the years have included celebrities, military heroes and world-renowned artists who have left their mark. If you have an interest in discovering Myrtle Beach's fascinating past, the best way to go about it is to explore the historic sites that make our history come alive. These are some of my favorite places where I take my guests or encourage them to visit on their own when they are here.
Jack Thompson Photo Gallery in The Myrtle Beach Historic District
Moving Locations, still to be determined
Jack Thompson is a local legend.  He has captured Myrtle Beach on film (or digitally) for more than 70 years since starting his professional career as a photographer at the Myrtle Beach Pavilion's souvenir photo kiosk when he was 13 years old.  He is now considered one of our city's most beloved historians. His prints and books are must-haves for locals and the most quintessential souvenirs for visitors.  I call him "Myrtle Beach History Personified."
Myrtle Beach Boardwalk (especially the former Pavilion site, The Bowery, Peaches Corner, Fun Plaza, and The Gay Dolphin)
North Ocean Blvd. (most notably between 9th and 11th Avenues), Myrtle Beach
There are so many fun things to do in our Boardwalk Entertainment District along the Boulevard where you'll find the SkyWheel, all of the Ripley's (Believe It or Not) attractions, and various eateries and shops.  Blending in with the new are venues that have been here since Myrtle Beach's beginning.  Peaches Corner's sign even says that it's been here since 1937 which is a year before we officially became a town.  The Bowery next door opened in 1944 and rose to international prominence in 1980 when the greatest act in country music, Alabama, got its start there.  During WWII, the Army Air Corp airmen stationed in Myrtle Beach would have frequented those places and the Fun Plaza around the corner while they had a little time for R&R. Soon after the war, The Gay Dolphin Gift Cove opened and remains one of the most unique gift shops on the East Coast. Nearby, there is a historic marker telling the story of the series of pavilions that stood on that spot or nearby since Myrtle Beach's earliest days that served as the place where some of our collective happiest memories were made from 1908 to 2006.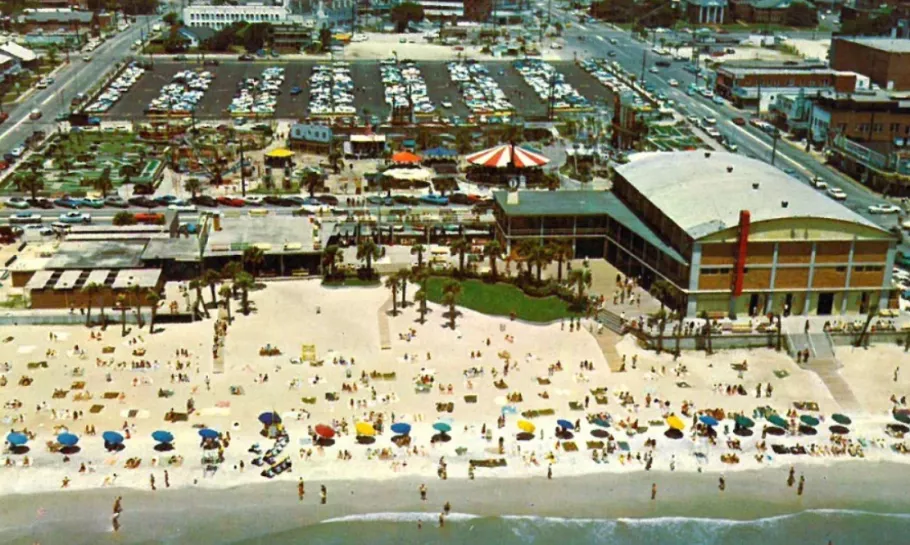 Charlie's Place Historic Site
1420 Carver Street, Myrtle Beach
It is mindboggling that the greatest names in 20th Century music played right here in Myrtle Beach from the 1930s to the 1960s at a club on Carver Street called Charlie's Place.  It was on the Chitlin Circuit, a string of venues nationwide where black performers were welcomed to play during a time of segregation.  I am so proud of my city, that, when it would have been so easy to just let the memory of this place fade and be eventually forgotten forever, they purchased the property, renovated or recreated the structures and created not only a historic site but a center for the community.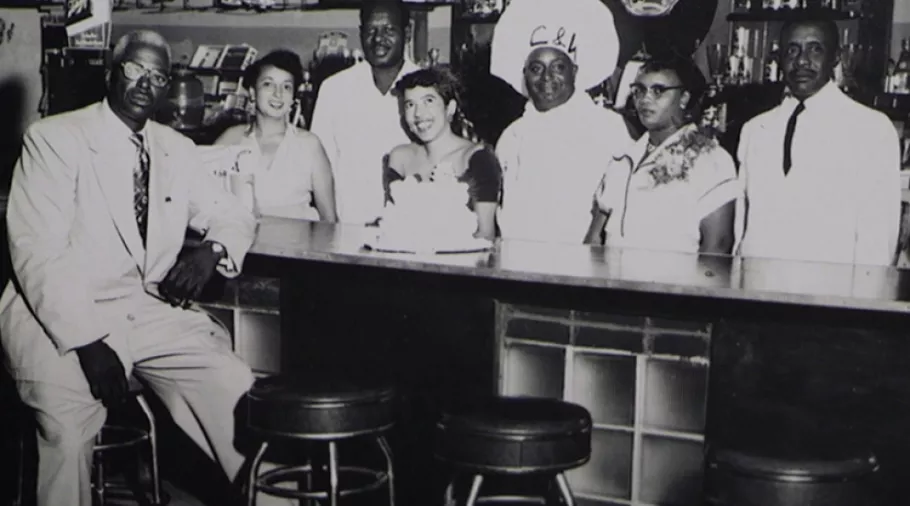 Pine Lakes International Country Club
5609 Woodside Ave, Myrtle Beach
I love to take people to the clubhouse here because it is not only one of our city's most historic buildings, it is one of the most beautiful.  Its claim to fame is that it is the birthplace of Sports Illustrated.  In April of 1954, an entourage of publishing executives from Time in New York came and stayed at the club (they no longer have guest rooms) for a marketing conference to figure out how they were going to launch this unique new magazine the following August. There is memorabilia on display regarding that and other Myrtle Beach history.  Outside, appropriately along the course, is Myrtle Beach's Golf Hall of Fame.  The story of each inductee is displayed on a bronze marker. 
Myrtle Beach Historic Colored School Museum
900 Dunbar St, Myrtle Beach
The existence of this landmark is another point of pride where my hometown is concerned.  The original building that stood across Mr. Joe White Avenue from where the museum is now, served the local African American students from 1932 to 1953.  Alumni from the school spent decades raising money and support to turn their school into a museum that had been used as a warehouse ever since and was in such disrepair that it couldn't be salvaged.  So they partnered with the City and private stakeholders to create a replica of their school that is the museum today.  It is impactful to all of those who visit there.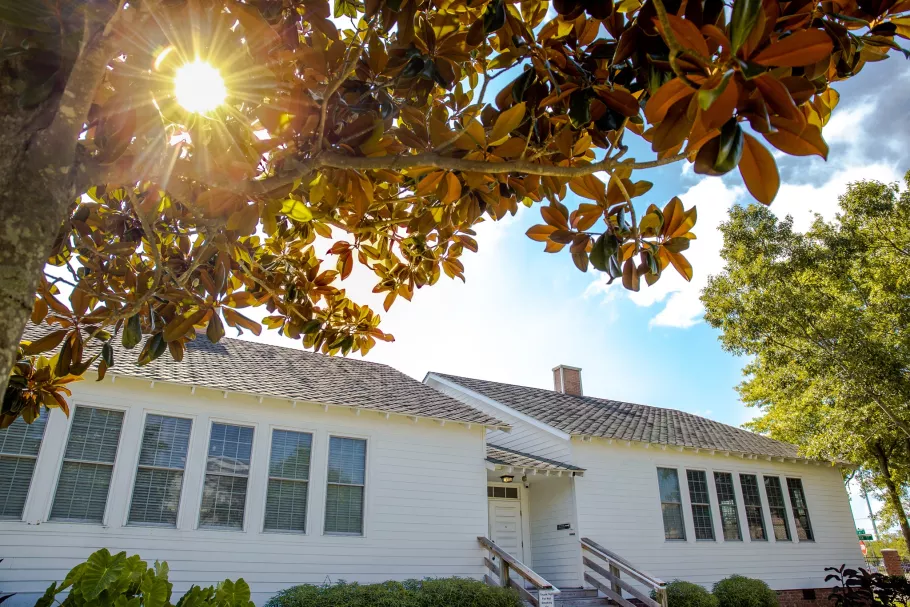 South Carolina Hall of Fame
Inside the Myrtle Beach Convention Center, 2101 N Oak St, Myrtle Beach
The most frequent response I receive when I take people to the SC Hall of Fame that is housed in the great front hall of our convention center (near the hotel entrance) is that they had no idea that it was there, even if they live here or have visited Myrtle Beach often.  It displays only some of the portraits of historical figures who are from the state or who have contributed to the state's success and includes a digital kiosk to access information about the other inductees.  Each February, a ceremony is held there to add a contemporary honoree and someone from our history who has passed away. 
Warbird Park & The Military Museum at The General Robert H. Reed Recreation Center
In the Market Common District, Farrow Parkway at Kings Highway and 800 Gabreski Lane, respectively
What is now the Market Common District was once the Myrtle Beach Air Force Base from the Cold War to Desert Storm, and a US Army Air Corp airfield during WWII.  To pay homage to our military past, there are historic markers all over the district telling its history and the stories behind the street names that reflect the heroes associated with the base.  In addition, there are two places military buffs will want to visit.  Warbird Park has three planes on static display that represent the three eras of the base's history, and numerous memorials to those who served in various capacities throughout our military past.  Inside of the General Robert H. Reed Recreation Center, there is a small museum with information and artifacts from both the base's time and also WWII.
Brookgreen Gardens
1931 Brookgreen Garden Dr, Murrells Inlet
Created from four former rice plantations, Brookgreen Gardens was established in 1930 by philanthropist, Archer Milton Huntington, and his world-renowned artist wife, Anna Hyatt Huntington.  It features an incredible outdoor sculpture garden, indoor galleries, a zoo of native wildlife and farm animals that would have been used on those plantations, and remnants of the plantations themselves.  Most notably, the remains of structures of a village where enslaved Africans once lived has been preserved and enhanced with historic markers and audio recordings conveying their stories.  Brookgreen is so expansive that, when you buy your ticket, you are allowed to use that ticket for the entire week so that you can enjoy everything.  I recommend that you take the boat and offroad excursions (if your physical limitations allow) for a nominal additional charge to see what the areas, where you would otherwise not have access, looked like centuries ago.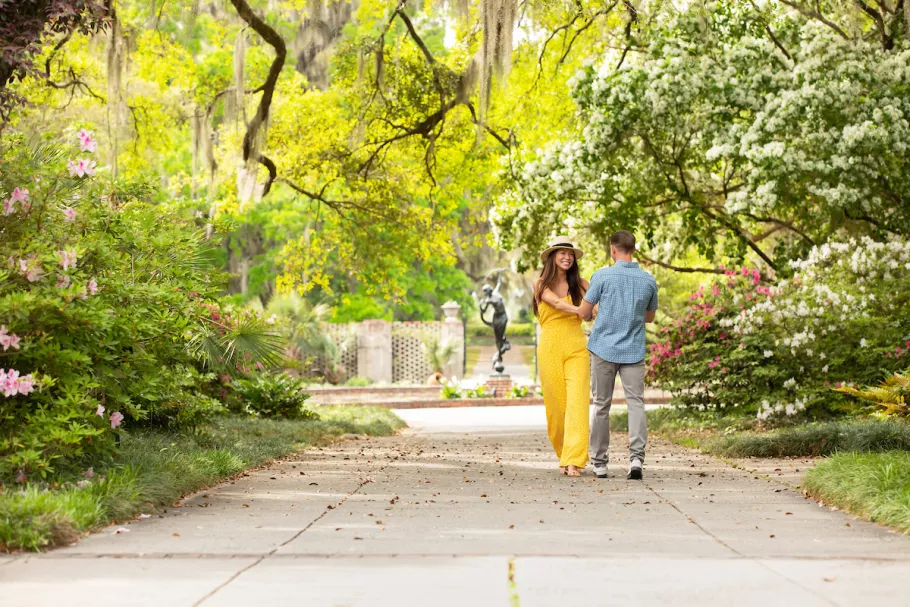 Atalaya ("The Castle") at Huntington Beach State Park
16148 Ocean Hwy, Murrells Inlet
Across the highway from Brookgreen Gardens is Huntington Beach State Park where you can visit Archer and Anna's winter retreat where they would come to relax and work, called Atalaya which is Spanish for "watchtower."  Archer loved the Hispanic culture, language and architecture.  This castle in the sand looks very much like the Moorish castles that you would see on the coast of Spain.  You can tour the unfurnished and now open-air home on your own with the historic markers only or an audio tour as your guide.
The Historic Pawleys Island Hammock Shop Village
10880 Ocean Hwy, Pawleys Island
This has been one of my favorite destinations ever since I can remember.  It opened in 1938 to sell the world-famous Pawleys Island hammocks which gives that stretch of the Grand Strand its new nickname, The Hammock Coast.  It now boasts a myriad of engaging shops and two great restaurants which are destination-worthy.  But the reason I take people there is to see the hammock-making demonstrations in the Hammock Weaver's studio. Depending on the day, you will meet either one or both of the artisans who have been plying their craft for decades.
Wherever you choose to visit, you are in for a treat.  I hope you enjoy our history as much as I do.