Ten Ways to Enjoy the Outdoors in Myrtle Beach, South Carolina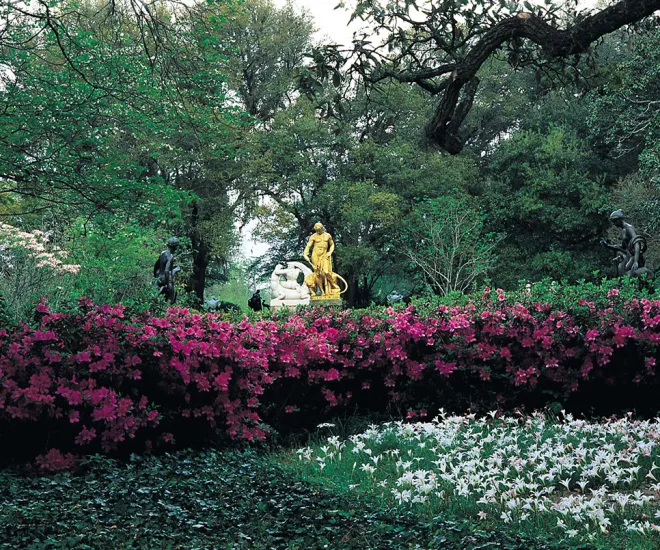 With 60 miles of wide-open coastline, 14 coastal communities, and 215 sunny days a year, there is no shortage of fun, outdoor activities to enjoy in the Myrtle Beach area. You can choose from kayaking in saltwater marshes, strolling through gardens, or just relaxing on the beach with a good book - your next outdoor adventure belongs at The Beach! Here is a round-up of some of our favorite ways to enjoy the outdoors during your next Myrtle Beach Vacation:
1.
Spend time on the beach
Well, of course! Myrtle Beach is home to 6 different beaches along our 60 miles of coastline all with their unique charm and amenities. Sunbathers can enjoy the benefit of fresh air and sunshine while also boosting your overall mood. Explore the 6 beaches the Grand Strand has to offer in our blog post.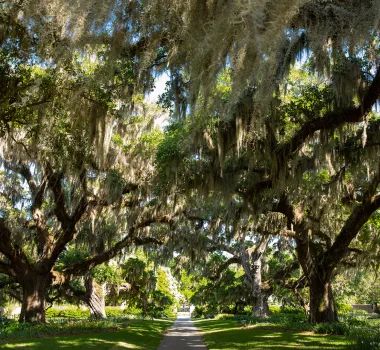 2.
Visit Brookgreen Gardens
Brookgreen Gardens is primarily an outdoor attraction, featuring the largest outdoor collection of American sculpture in the world. Set on the site of 9 former rice plantations, the sculpture, gardens, and massive oak trees are breathtaking. You could stroll around the gardens for hours or sit and read on a peaceful bench. 
The sun rises over the Atlantic coastline in Myrtle Beach, making watching the sunrise the perfect morning tradition while you are on vacation. Grab your cup of coffee and watch the sunrise from your hotel balcony or get out on the beach. You do not want to miss the beautiful colors glistening over the ocean waves.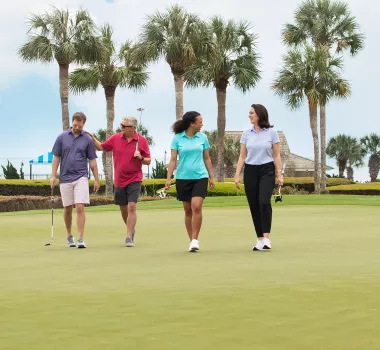 Did you know that Myrtle Beach has over 90 golf courses? Our golf courses range in difficulty and offer dozens of tee times each day. Walk the course for some exercise or enjoy a game with friends all while taking in stunning water views, mossy oak trees, and lush greens! 
Excellent kayaking excursions can be found all along the Grand Strand, with some of the most popular being on the north end, out of Cherry Grove, and the south end, out of Murrells Inlet. Whether 2-hour or half-day, any kayaking excursion allows for excellent exercise and enjoying the nature around you.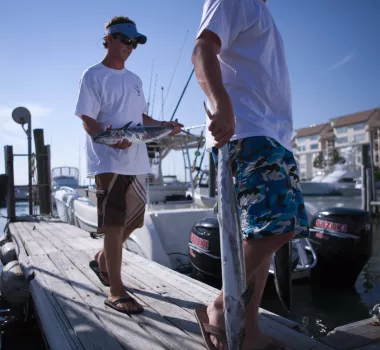 Be it in the surf, from a pier or a fishing charter, fishing is a safe and fun activity for families to enjoy while on vacation in Myrtle Beach. If you're a beginner, we might suggest a small, guided charter where you can learn the in's and out's of the sport. If this isn't your first catch, there are plenty of places to purchase a fishing license, bait and tackle along the Grand Strand, including piers and the state parks. 
7.
Check out a local farmer's market
The Waccamaw Market Cooperative offers farmer's markets in almost every community of the Grand Strand with stands with fresh, local produce, handcrafted goods, and other items. Find local ingredients for your lunch or dinner throughout your vacation and enjoy the health benefits of eating produce fresh from the soil. 
8.
Explore the Two State Parks
The Grand Strand is home to both Myrtle Beach State Park and Huntington Beach State Park. Both state parks offer excellent stretches of shoreline to enjoy, along with the opportunity to explore various trails, spot wildlife, birdwatch, or even tour historic Atalaya. And avid shell or shark tooth hunters love the state parks for treasure hunting!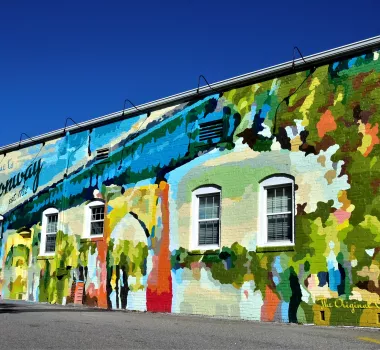 9.
Walk through historic downtown Conway
About 15 miles inland from central Myrtle Beach is Conway, South Carolina. You can explore this historic river town on foot, and pop into several of the local shops. Several of the downtown homes are nearing 200 years old, and the scenic live oak trees are much older!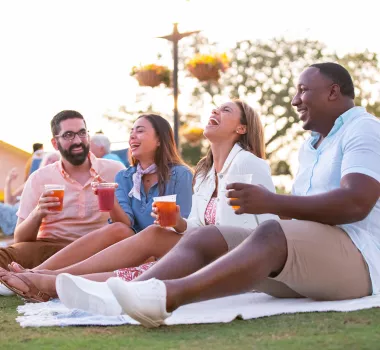 10.
Enjoy a happy hour outdoors
With so many restaurants on the water, we especially like the idea of enjoying dinner or happy hour at one of many outdoor locations along the Grand Strand. There are tons of great outdoor spots along the Murrells Inlet Marshwalk, at The Market Common, in downtown Myrtle Beach, and in various other spots along the Intracoastal Waterway.