5 Summer Activities To Do This Fall in Myrtle Beach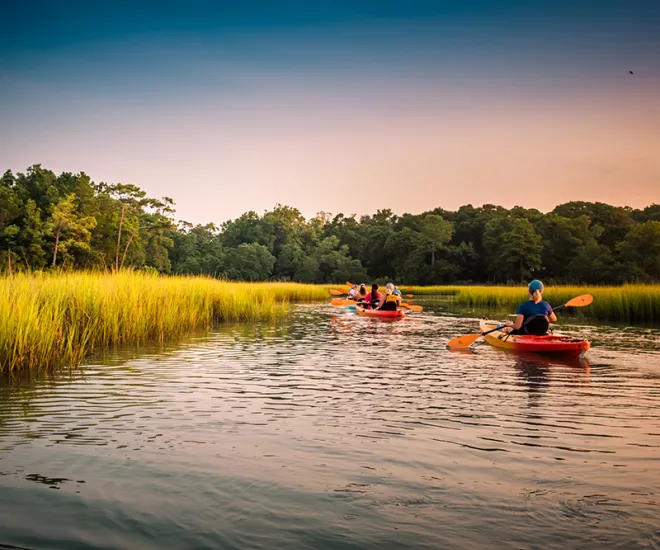 5 Summer Activities To Do This Fall in Myrtle Beach
Never fear, Summore Season is here at The Beach! Here in Myrtle Beach our summer doesn't end until after Halloween. Growing up in South Carolina, I've even been trick-or-treating in 80-degree weather! Check out these 5 summer activities so your fun in the sun never ends.

1. Kayak in Murrells Inlet
Now that the sun isn't so hot, kayaking along the marsh in Murrells Inlet becomes the perfect activity. Paddle through the salty water and look for dolphins, birds and other coastal wildlife. You can also kayak along the Waccamaw River or the Intracoastal Waterway on your own or with experienced nature guides. Find out more on kayaking.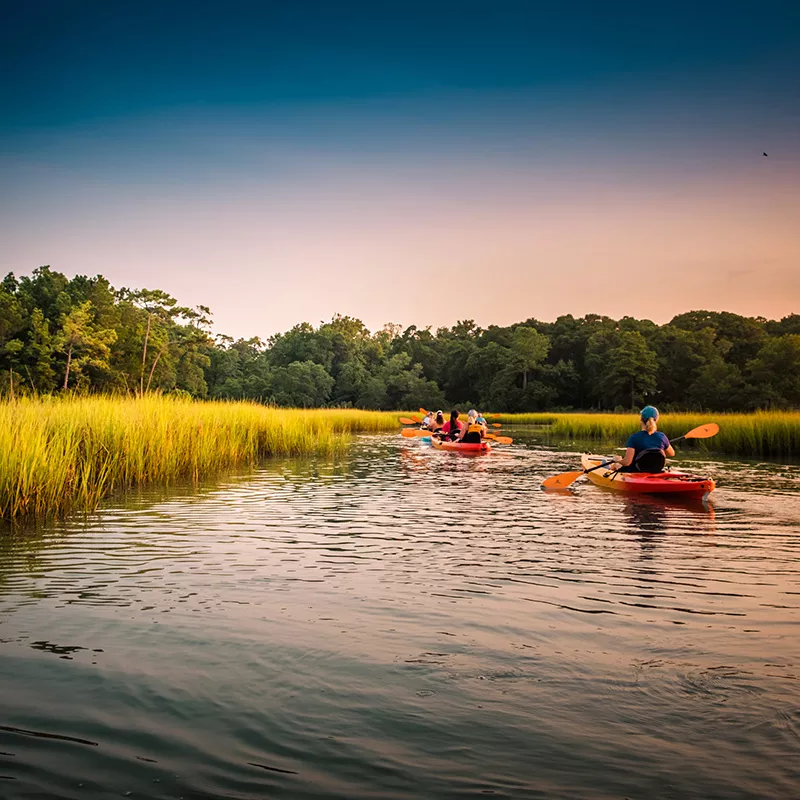 2. Grab a locally brewed beer
Did you know that Myrtle Beach is home to several new breweries? Tidal Creek Brewhouse in The Market Common offers a large outdoor space with fire pits and a dog park. In North Myrtle Beach, Crooked Hammock Brewery has outdoor games and a bar with swings instead of seats. They might even offer fall specialty beers to try! Check out our blog post for all the breweries in the area.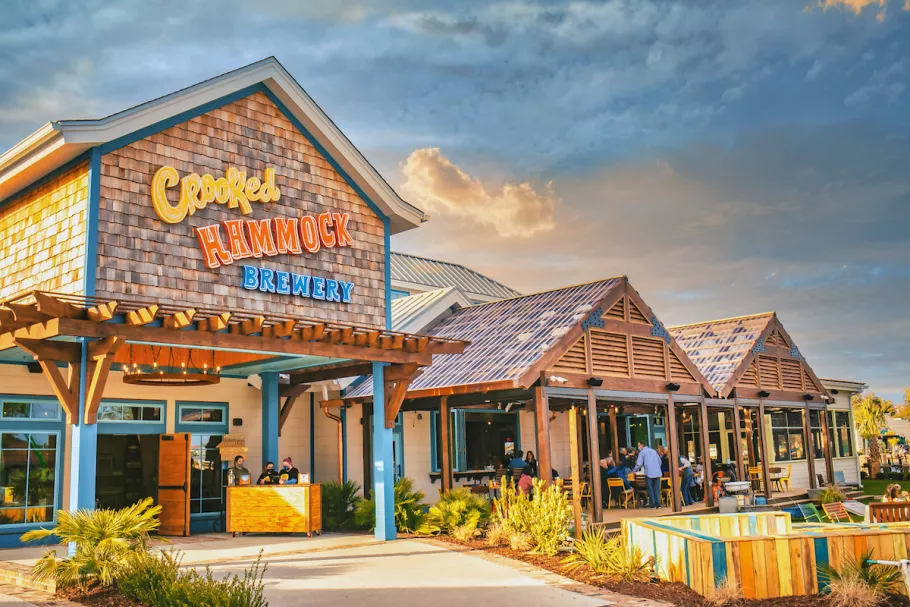 3. Have a Beach Picnic
One of my favorite beach activities is to get dinner to-go and have a picnic on the beach. It is so peaceful to sit on a blanket in the sand and listen to the waves roll in. Pizza, subs, and tacos make great beach picnic items, however, ice cream for dinner never fails. Visit our "eat" page for more restaurants across the Grand Strand.
4. Listen to Live Music
The Myrtle Beach area is filled with live music, that a lot of people don't know about. From rooftop bars to waterside restaurants, there is a live band to check out almost every night of the week at The Beach. We have found that Myrtle Live is the best place to find up-to-date info on live music in the area.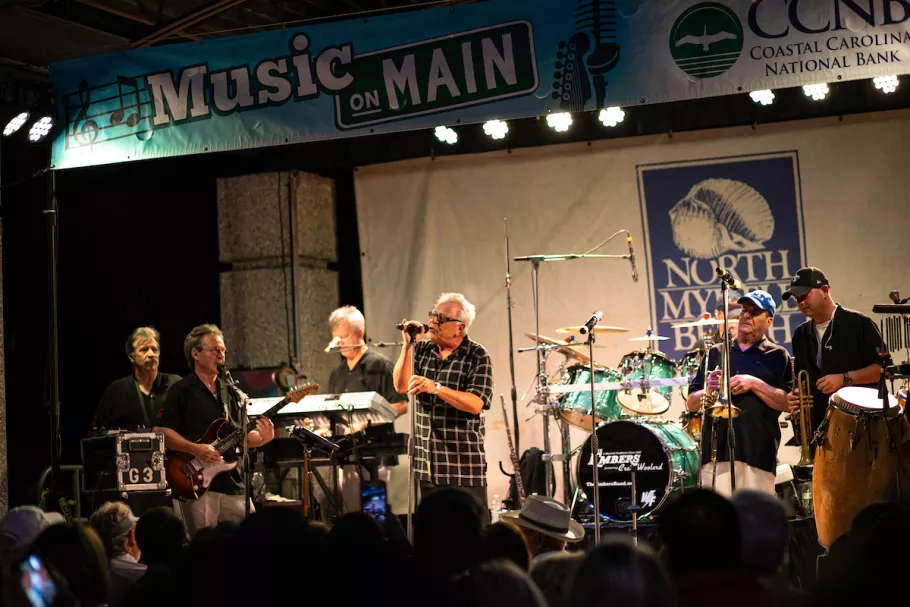 5. Watch a Sunrise
We have 60 miles of the sun rising over the Atlantic Ocean, which gives you no excuse to get up a little early and watch at least one sunrise while you are in town. To me, early mornings equal an abundance of coffee, so once the sun rises, head on over to one of these seven coffee shops that you need to check out this fall.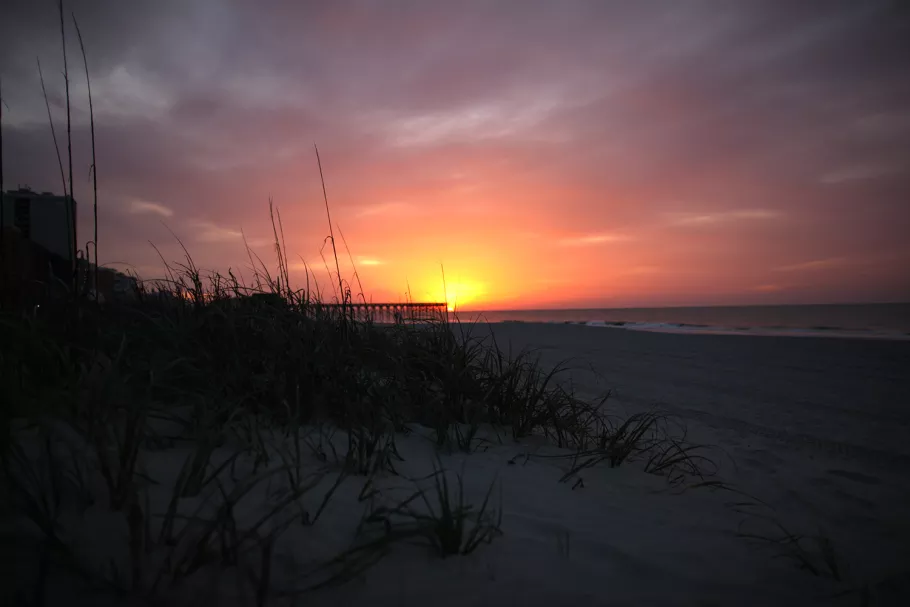 Check out our Fall Deals page for all the accommodation and attractions deals that are offered this season.