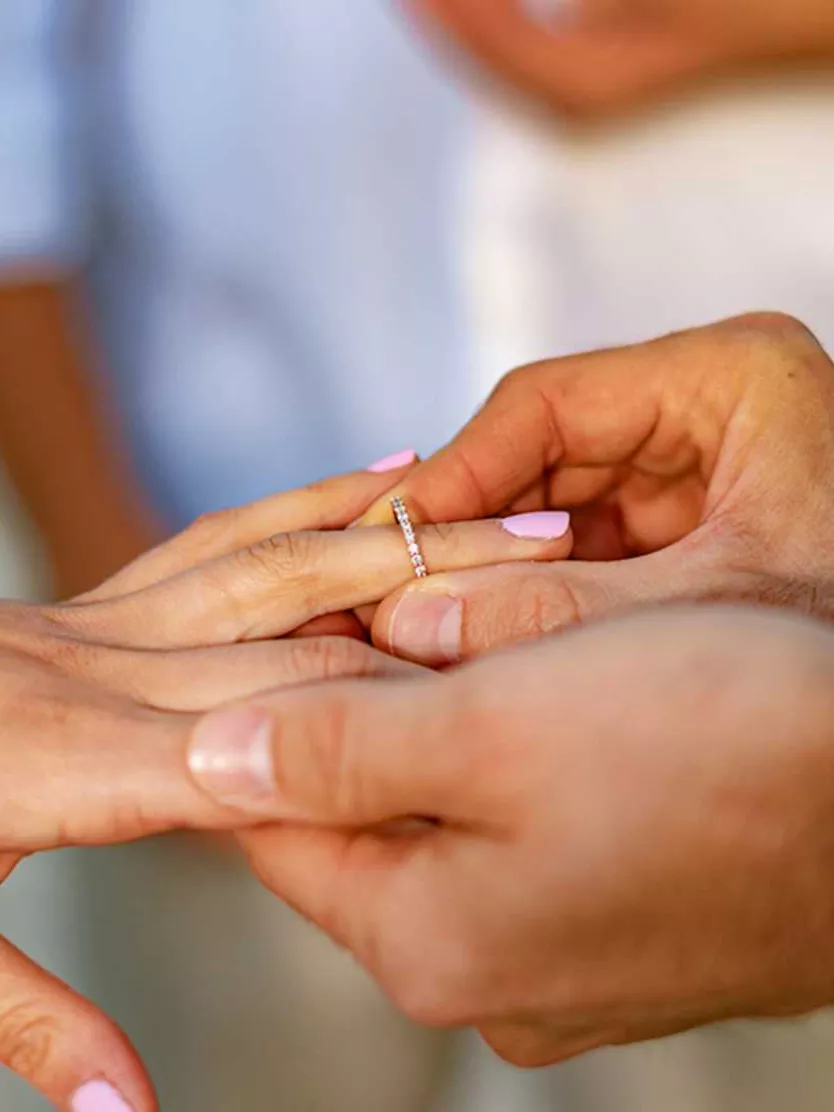 Obtaining Your Marriage License
A marriage license obtained in South Carolina is valid for a marriage ceremony anywhere in the state. Marriage licenses can be obtained from any county in South Carolina but marriage licenses from other states are not valid.
Horry County Marriage License
Blood tests are not required in South Carolina, but there is a 24 hour waiting period for all licenses. To obtain a marriage license in Horry County, couples may fill out applications at the Government & Justice Center, 1301 2nd Avenue, Conway, South Carolina; phone (843) 915-5370. Applications must be on file at least 24 hours before a license can be issued. Both bride and groom must appear and have their social security cards with them. Individuals under the age of 18 must have certified copies of their birth certificates, as well as notarized statements of consent from a parent or legal guardian. Individuals over age 18 may use a driver's license, voter registration card, birth certificate, or passport to verify age. The fee is $50 cash for all Horry County residents, $75 cash for state residents, and $115 cash for out-of-state residents and all others. For the latest regulations, information and fees, visit HorryCounty.org or call (843) 915-5370.
Georgetown County Marriage Licence
To obtain a marriage license in Georgetown County, the couple must apply in person at the Georgetown County Judicial Center, 401 Cleland Street. Both, the bride and groom should appear in person to apply and should have their social security cards with them. Younger individuals may be required to have additional identification and individuals younger than 18 must be accompanied by a parent or legal guardian. Couples must wait at least 24 hours to obtain a license. The fee is $40 and must be made in cash. For the latest information on regulations, process, and fees, please visit GeorgetownCountySC.org or call (843) 545-3079.