Fall is all about Flavor in Myrtle Beach, SC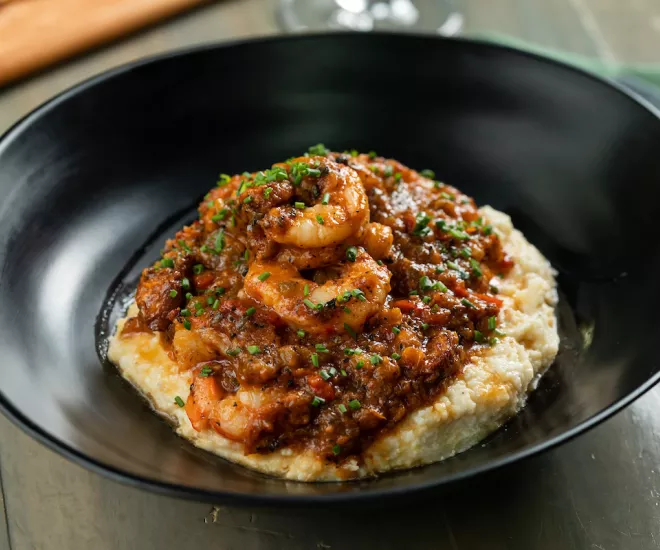 Fall is all about Flavor in Myrtle Beach, SC
Beloved beach destination offers unique culinary experiences and festivals this autumn
MYRTLE BEACH, S.C., September 7, 2022 - Food has a way of bringing people together, and what better way to do so than while at The Beach! Myrtle Beach, South Carolina announces its diverse range of culinary delights along its 14 distinct communities, making it the ultimate culinary destination for your fall travel needs.
"With more than 2000 restaurants in the Myrtle Beach area, we have offerings that are sure to please any palate," said Karen Riordan, President and CEO of Visit Myrtle Beach.  "Whether you explore the vast array of international offerings or try the rich coastal Carolina cuisine, you're sure to find your favorite flavors while visiting The Beach!"
While in town, be sure to check out a number of  international offerings such as:
Ciao! - One of the Grand Strand's best restaurants, with Chef Eugen (Geni) Hysa cooking up authentic Italian cuisine using the freshest ingredients, made in-house. Popular favorites include lasagna, lobster ravioli, and linguine with clam sauce.
Sol Cocina Mexicana  - A high-end authentic Mexican restaurant consistently mentioned by local chefs as a favorite place to go when they eat out. Chef Armando Cobian recreates traditional Mexican cuisine and family recipes his mother taught him, from pulled chicken enchiladas with fire-roasted green tomatillo salsa and oaxaca cheese, to carne asada made with prime ribeye steak and traditional chiles rellenos.
Blue Elephant Thai  - Offers authentic Thai food using fresh ingredients and seafood sourced from locals in Murrells Inlet. You can find Thai favorites like Pad Thai and drunken noodles plus a Thai elephant seafood platter with fresh shrimp, scallops, calamari, salmon and mussels.
Café Old Vienna - Gives you a taste of old Germany and Austria at its popular restaurant and beer garden, with cuisine prepared by Chef Werner Horvath including schnitzel, bratwurst, sauerkraut, pierogies and more.
Or if you're looking to check out a food festival, be sure to stop by one (or more) of the following events:
About Myrtle Beach, S.C.
Myrtle Beach isn't just a beach. It's The Beach. Popularly known as the Grand Strand, Myrtle Beach is one destination made up of 14 unique communities that stretch 60 miles along the northeast coast of South Carolina. Families, couples and those in search of a warm welcome will find more than just a day at The Beach when they come together to connect and enjoy vibrant entertainment and family attractions, including world-class golf, shopping and fresh coastal Carolina cuisine. From the moment you arrive, you'll find you belong at The Beach – Myrtle Beach, South Carolina. For additional information on tourism offerings in the Myrtle Beach area, visit www.visitmyrtlebeach.com or call (888) Myrtle-1.