Top Things to Do on a Friends Trip to Myrtle Beach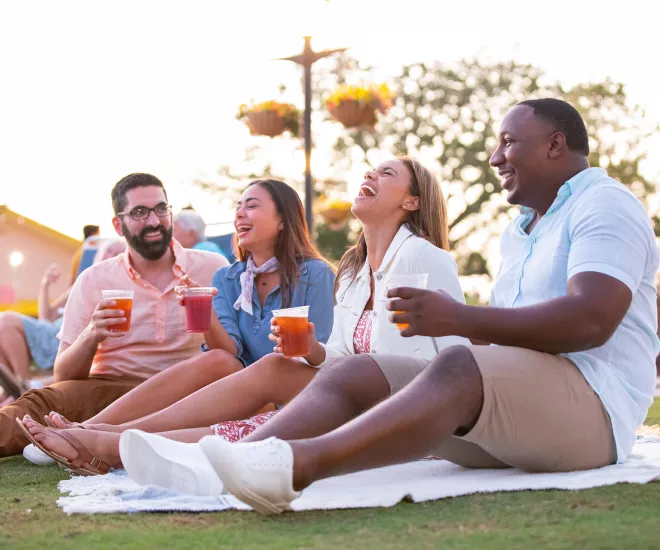 Embarking on a friend's trip to Myrtle Beach is a recipe for laughter, unforgettable memories, and a whole lot of fun. With its beautiful beaches, thrilling activities, and vibrant local scene, Myrtle Beach off ers an array of options to cater to every interest. Whether you're a group of beach bums, adventure seekers, or foodies, this coastal paradise has something to make your friends' trip truly exceptional.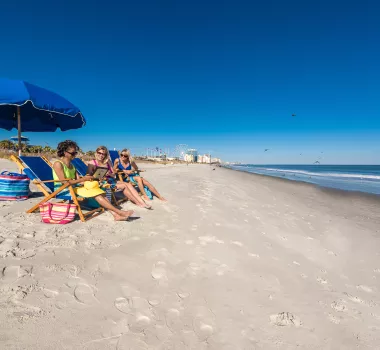 1.
Fun in the Sun: Myrtle Beach and North Myrtle Beach
The most obvious choice for any friend's trip is to soak up the sun and indulge in the beach life. The Grand Strand boasts miles of pristine coastline where you can relax, play beach volleyball, swim in the refreshing ocean waves, or simply bask in the warmth of the sun. Grab your favorite beach towels, beach balls, and umbrellas, and let the beach days begin!
local's fav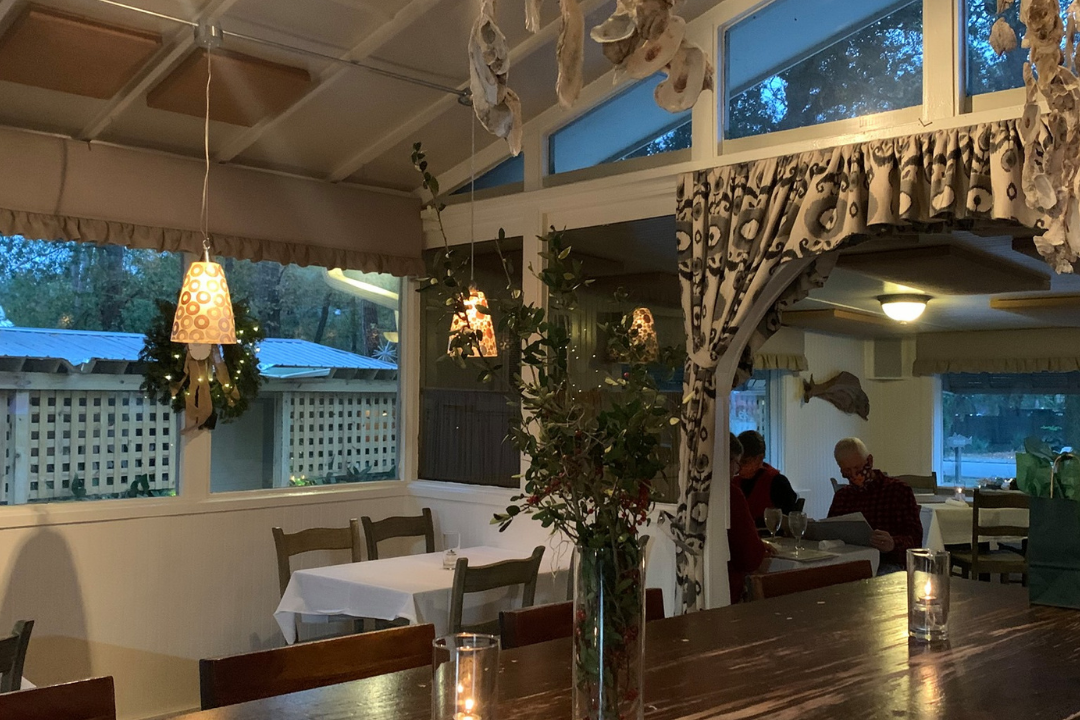 2.
Dining Delights: Chive Blossom in Pawleys Island
A visit to Myrtle Beach is incomplete without savoring the local fl avors. Be sure you take time to explore the local culinary scene. Head down to Pawleys Island, just a short drive from Myrtle Beach, and make your way to the charming Chive Blossom restaurant. Known for its Southern charm and delectable Lowcountry cuisine, this restaurant is a must-visit for food enthusiasts. Savor their signature dishes like shrimp and grits, she-crab soup, and pan-seared snapper, all made with fresh, locally-sourced ingredients. The delightful ambiance and friendly service will leave you with a sense of true Southern hospitality.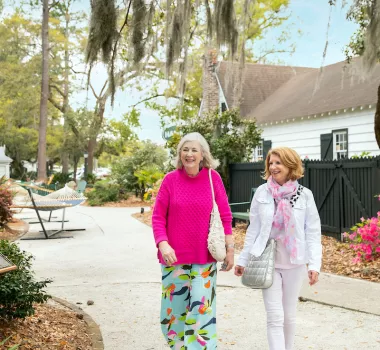 3.
Retail Therapy: The Hammock Shops in Pawleys Island
Adjacent to Chive Blossom, you'll find The Hammock Shops, a quaint shopping village off ering a unique and relaxing retail experience. Stroll through the shaded pathways and explore specialty stores, artisan boutiques, and the famous Original Pawleys Island Rope Hammock store. Treat yourself and your friends to souvenirs, local crafts, and a cozy hammock to remember this fantastic trip.
local's fav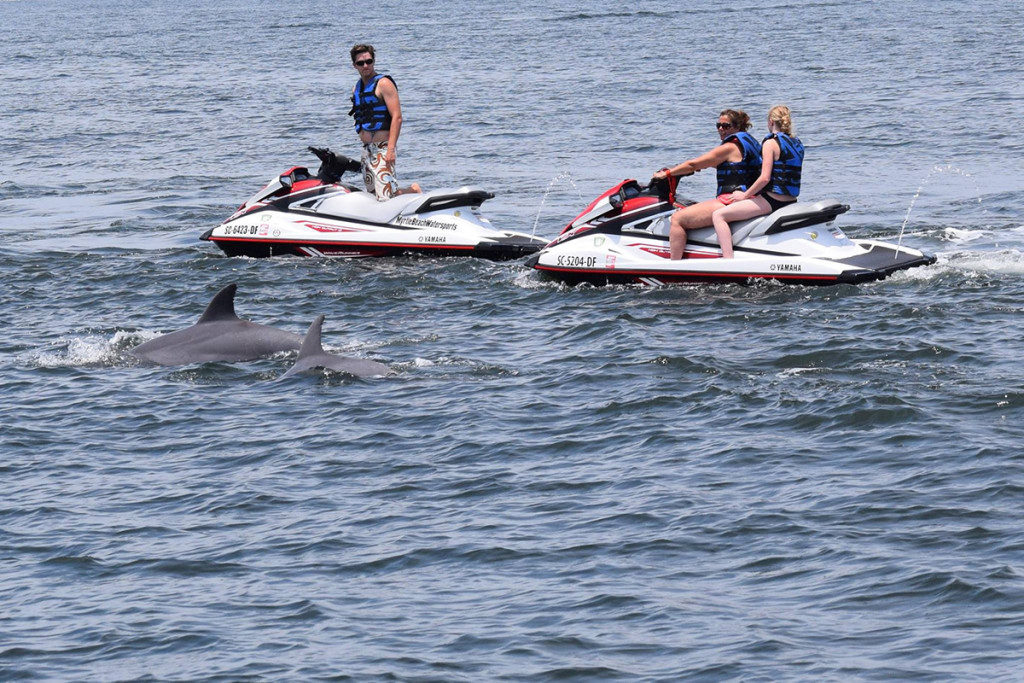 4.
Thrills and Laughter: Myrtle Beach Watersports
Myrtle Beach Watersports is the place to go for adrenaline junkies and adventure enthusiasts in your group. Hop on jet skis and speed through the sparkling waters, creating memories fi lled with laughter and excitement. If you prefer a more relaxed pace, try paddleboarding or kayaking along the waterway or inlet. This activity is ideal for bonding and enjoying the picturesque surroundings while having a blast.
featured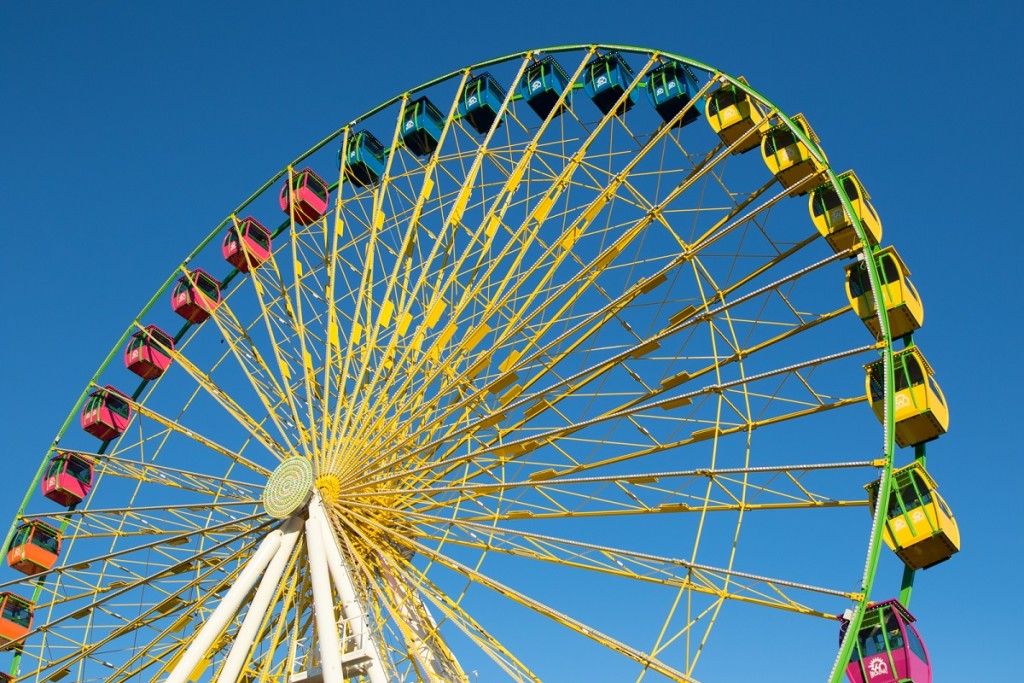 When the sun sets, Myrtle Beach comes alive with vibrant nightlife, and Broadway at the Beach is the go-to spot for evening entertainment. This bustling complex off ers a wide range of bars, clubs, and live music venues where you can dance the night away. Sip on refreshing cocktails, enjoy live performances, and celebrate the bond between friends while making the most of your Myrtle Beach nights.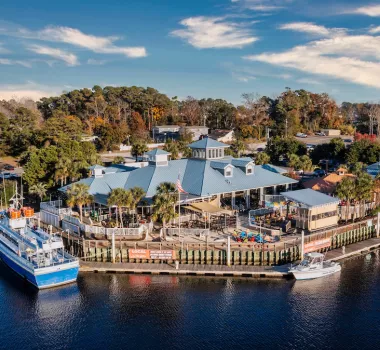 6.
Dinner and Entertainment: Local on the Water in North Myrtle Beach
Local on the Water is a culinary gem that captures the essence of coastal living with its unbeatable waterfront location. This restaurant not only off ers delectable cuisine but also provides a lively and entertaining atmosphere. As you savor mouthwatering dishes prepared with locally sourced ingredients, you'll enjoy talented local musicians performing live music, adding a vibrant rhythm to your dining experience. From savory seafood platters to flavorful steaks and refreshing salads, the menu caters to diverse tastes, ensuring everyone in your group finds something to delight their palate. Local on the Water is a must-visit destination where you can relish delicious food, enjoy the scenic waterfront views, and immerse yourself in the captivating sounds of live entertainment.
featured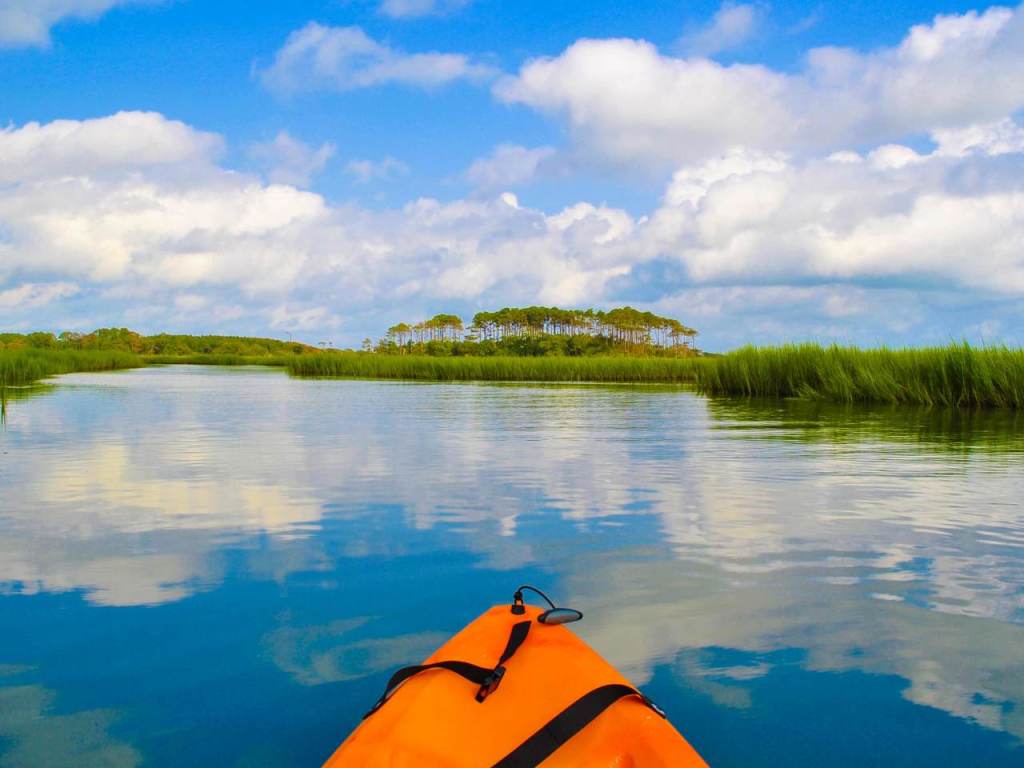 7.
Kayak Tour at North Myrtle Beach
Take a short trip to North Myrtle Beach for a memorable kayaking experience in the Cherry Grove Marsh. Join a guided kayak tour through the serene waters, where you can spot local wildlife, including dolphins, turtles, and various bird species. Paddling through the lush marshlands with your friends will undoubtedly be a highlight of your trip.