Top Restaurants for Shrimp & Grits on the Grand Strand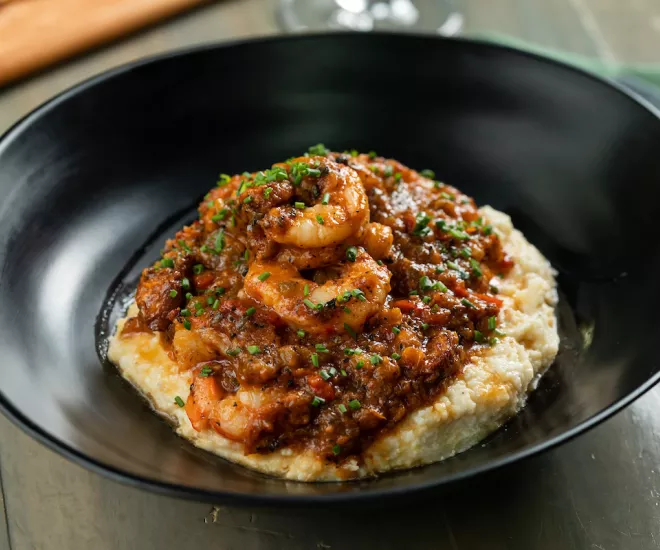 One of the many southern comfort foods is grits. They're considered a delicacy of a sort because you can only get them when visiting down south. And one of the best things about the dish is it can be served in a variety of different ways. With sausage, shrimp, fish, bacon, covered in cream sauce, tomato, or cheese, with a side of garlic, butter, or cornbread. These are just a few of the numerous ways to eat grits. However, shrimp is the staple for grits, so we have rounded up restaurants from around the Grand Strand where you can find this perfect southern combination.
local's fav
Offering smoked shrimp and grits, Hook and Barrel is a fine dining restaurant located off Kings Highway. Their dish is covered with a smoked tomato broth and tri-colored peppers. You can't go anywhere better than here for a nice anniversary dinner or celebration night.
featured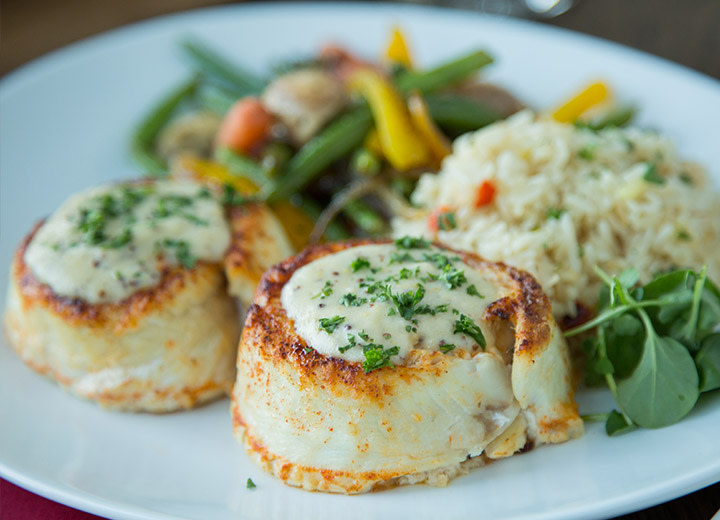 Shrimp, onion, celery, and bacon sauteed in a cream sauce, served with a cheese grits cake. Sea Captain's House does their own spin on the dish so guests can crack open their grits cake with a spoon instead of eating it as a soup-like dish.
local's fav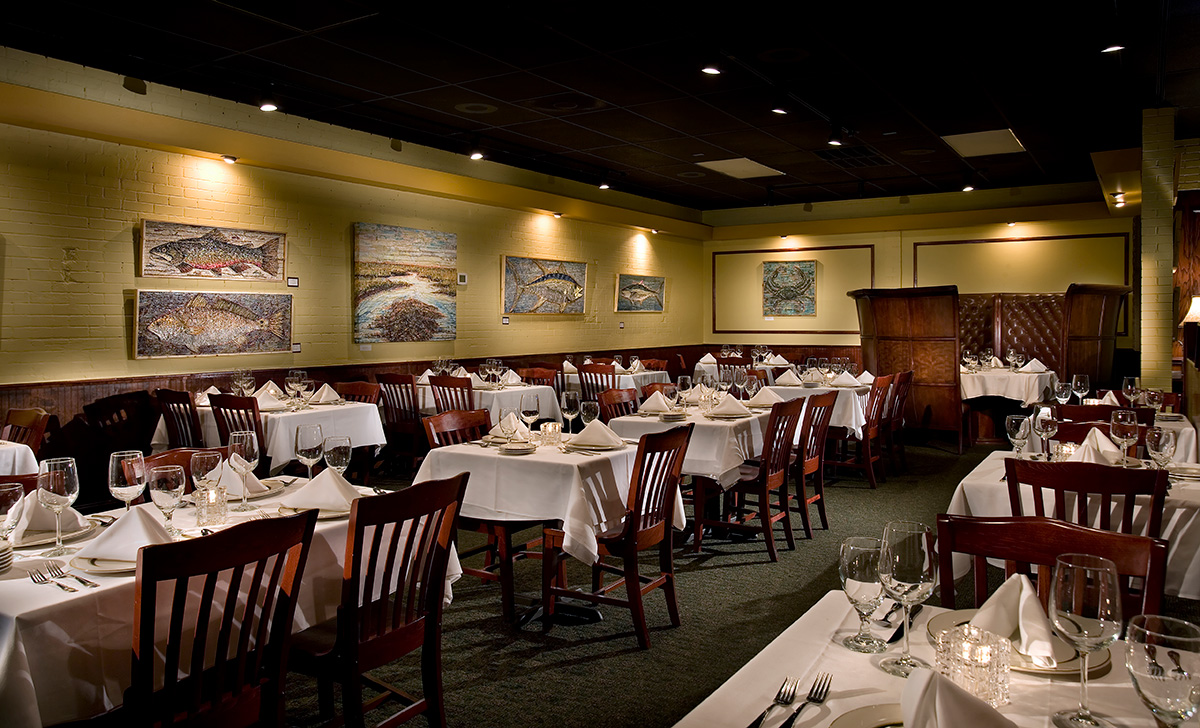 Made with aged white cheddar grits and served with garlic bread, Aspen Grille offers a delicious version of shrimp and grits. In addition to grits, Aspen has several unique seafood dishes including grilled miso glazed Scottish salmon and seared New Bedford scallops.
local's fav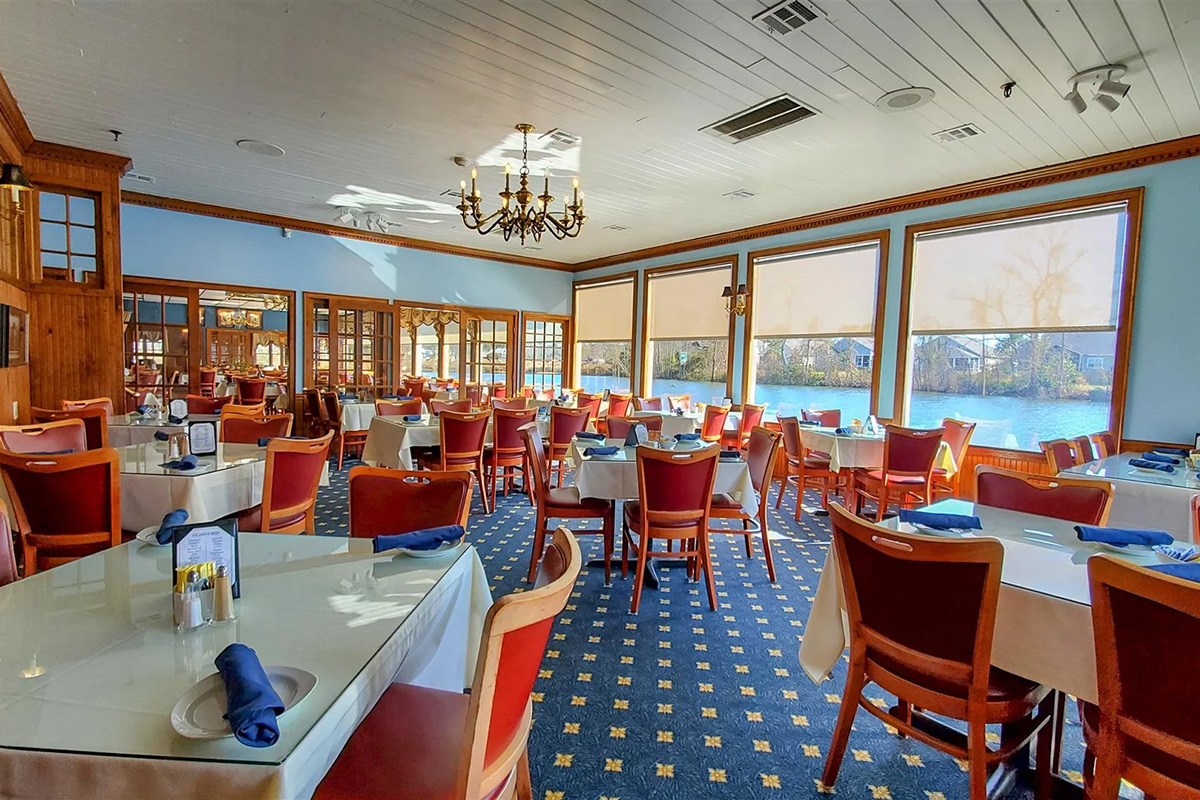 4.
Chestnut Hill Restaurant
Chestnut Hill does their shrimp and grits a little differently, mixing a seafood stock sauce to then be placed over stone ground cheese grits. The meal is gluten free and can be served as a regular dish or as a small plate.
local's fav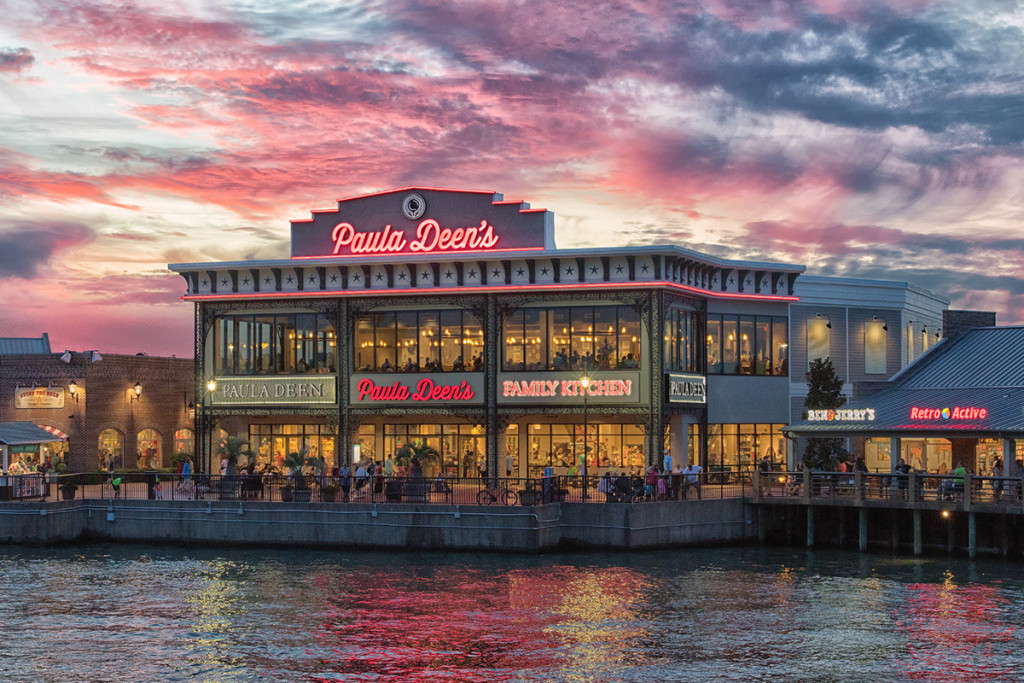 5.
Paula Deen's Family Kitchen
American chef and author has her infamous "Paula's shrimp 'n grits" at Broadway at the Beach. With blackened gulf shrimp and cheese grits, smothered in a Tasso ham creole gravy, this isn't a meal you want to miss at this family-style restaurant.
local's fav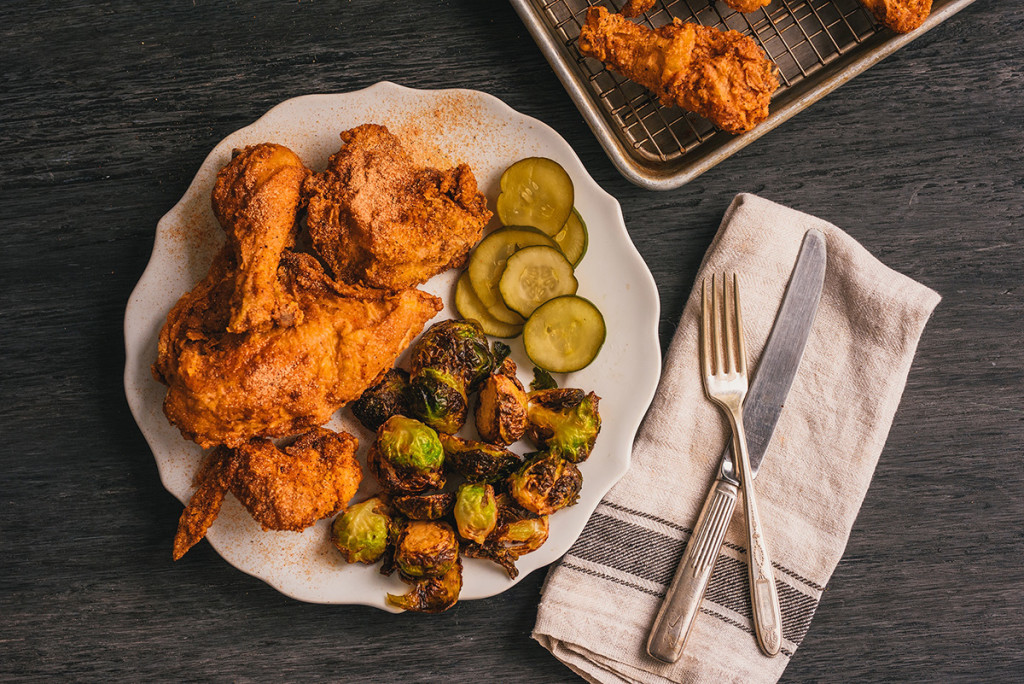 Tupelo can be found in many states around the U.S., but not all of them serve shrimp and grits. Bringing together chorizo pork sausage, creole sauce, scallions, and goat cheese, this unique combination will have you drooling for more before you're even finished.
local's fav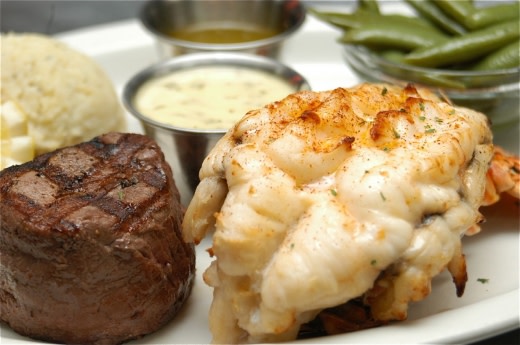 Enjoy your shrimp and grits as an appetizer at Flamingo Grill while you wait for your entrée to be served. Cajun sauteed shrimp mixed with zesty country ham tends to be a good mix with stone-ground grits.
local's fav
At Big Mike's you have the option between fried or grilled shrimp (or fish) over grits with a creamy white sauce. Each bowl is served with a piece of homemade cornbread and can be topped with bacon or cheese for just an extra 50 cents.
featured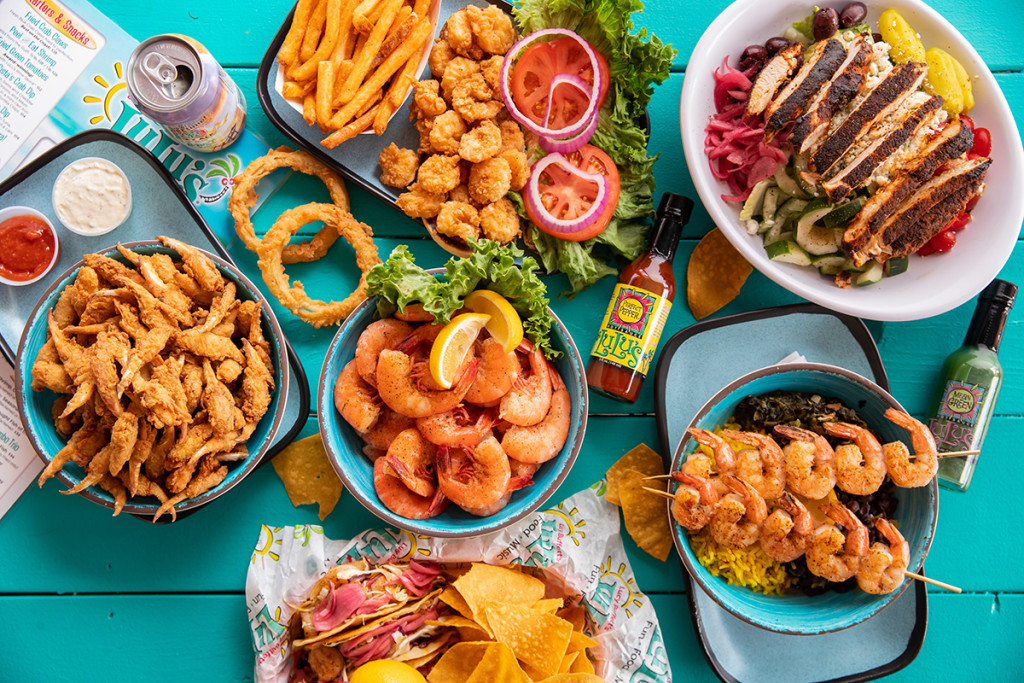 9.
LuLu's North Myrtle Beach
LuLu's at Barefoot Landing is a lively spot, perfect for grabbing a bowl of shrimp and grits after walking around all the local shops. Served with andouille sausage and tomato cream sauce over gouda grits, you'll be sure to want more.
local's fav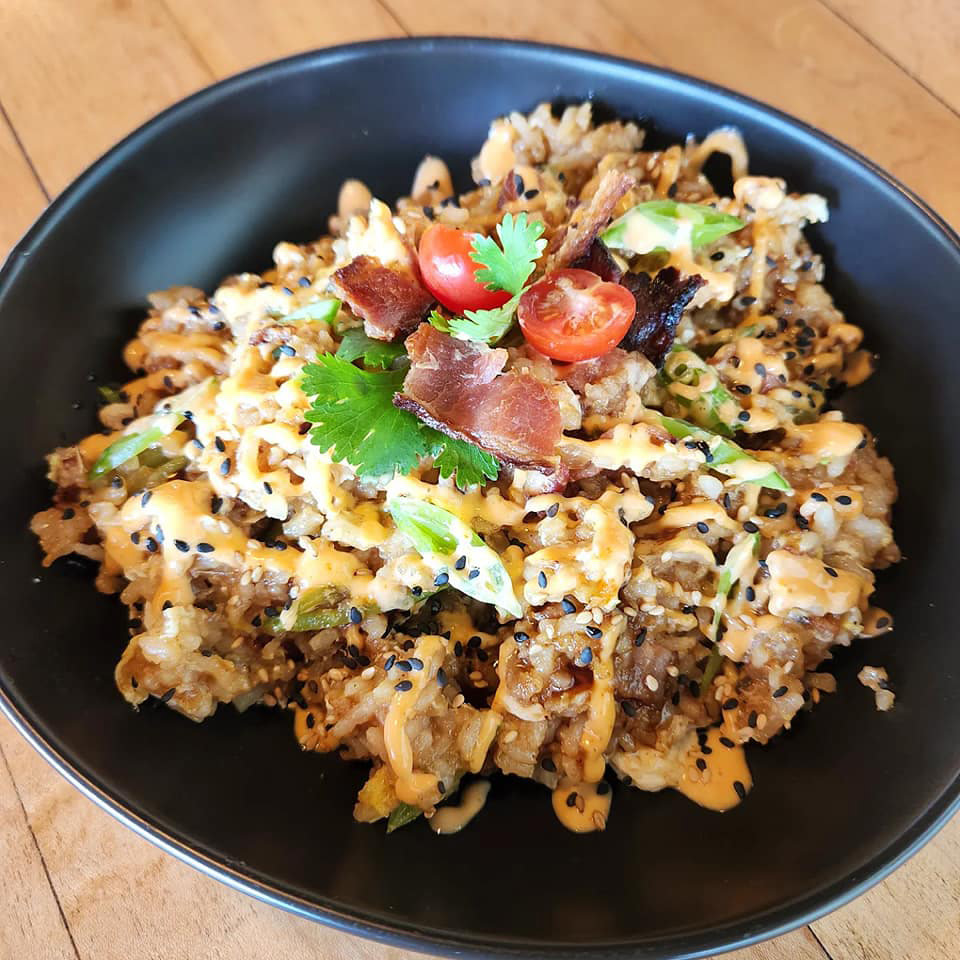 A new spot that's only been open since 2021, Winna's Kitchen offers sweet shrimps that are served over homemade grits and topped with a savory cream sauce, adding the perfect balance that's needed for the classic dish.
Flying Fish offers shrimp and grits with a country ham cream sauce, scallions, and stone-ground cheddar grits. And occasionally, the restaurant has a lunch special of shrimp and grits that includes alligator sausage and a spicy tomato sauce.
Located on North Ocean Boulevard, Snooky's has their shrimp and grits served with andouille sausage, peppers, onions, and a creamy cheddar sauce over Carolina stone ground grits. They offer lunch and dinner portions that are priced accordingly.
Found in Murrells Inlet, Grambo's Shrimp and Grits is served with sausage, cream, peppers, and onions over stone ground white cream cheese grits. You can enjoy your southern dish while overlooking amazing views of the Carolina marsh.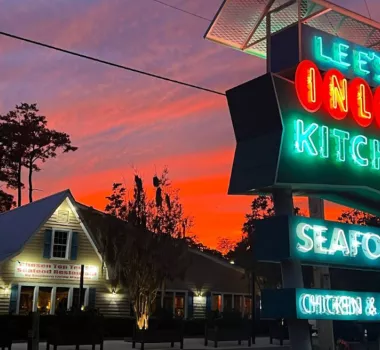 Lee's is an iconic spot in South Carolina, the restaurant is celebrating 75 years and has been voted best seafood in the Southern Living Magazine. Stop by this restaurant to try their shrimp and grits doused in brown gravy with andouille sausage over SC Adluh yellow grits.
local's fav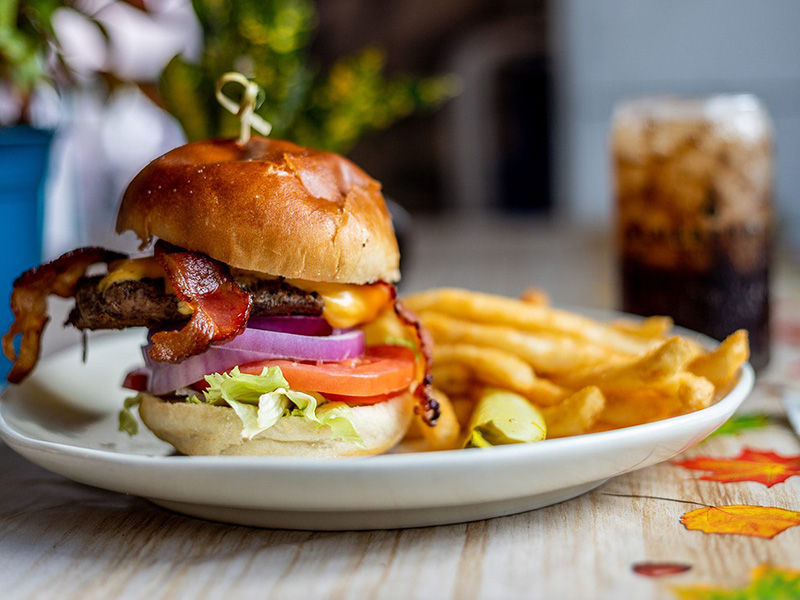 15.
Blueberry's Grill - North Myrtle Beach
Looking for a brunch spot where you can get shrimp and grits? Blueberry's Grill offers their version of Charleston shrimp and grits with smoked bacon and kielbasa over cheddar-jack stone ground grits, topped with a bloody mary sauce and served with herb garlic toast.
local's fav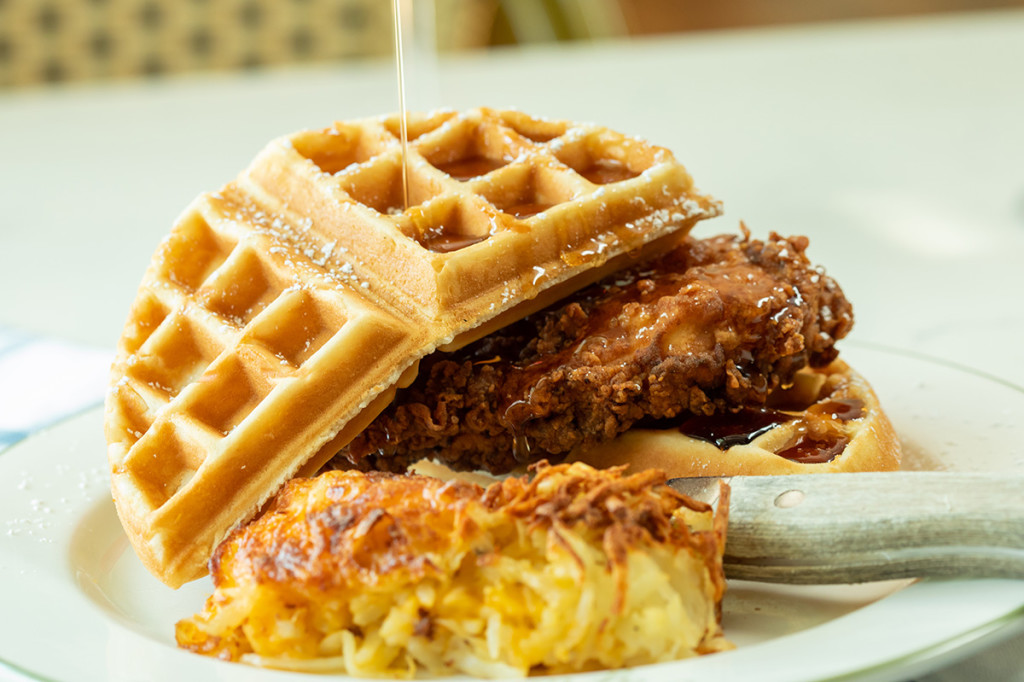 16.
Croissants Bistro & Bakery at the Grande Dunes
Served as a breakfast specialty, Croissants serves their dish with the classic andouille sausage, peppers, and onions, but spices things up a bit by adding fried green tomatoes and pimento cheese grits that will have you coming back the next day just to eat it again.
17.
Donald's Pancake House
Donald's goes above and beyond by offering five different versions of shrimp and grits. The most unique concoctions are chipotle shrimp and grits served with roasted tomatoes and heavy cream, and New Orlean's style shrimp and grits served with crawfish, garlic, creole seasoning, hot sauce, and lemon juice.