The Myrtle Beach Area of South Carolina proves to be an ideal location for group meetings due to its wide, sandy beaches, amazing culinary options, boutique shopping, and multiple attractions that are sure to entertain individuals of any age. One of the best things about the Grand Strand? It is always evolving, so from year to year, you'll find exciting new projects that keep the location fresh and interesting.
Here are some of the latest new developments:
Activities & Attractions
Cultural Arts Center in Downtown Myrtle Beach
The City of Myrtle Beach and Coastal Carolina University (CCU) have entered into an agreement to purchase property that will be turned into a new cultural arts center and theater in downtown Myrtle Beach. The center will be located in what is now three properties in the downtown area of Myrtle Beach along Highway 501. The space will include a 300-seat theater, art gallery, reception area, dressing rooms, and rehearsal space. It will be used for performing arts classes by CCU students as well as allow the city to host up to 30 productions per year. Construction is expected to begin in 2021 with the theater opening in the spring of 2022.
Gateway Galleria Mixed-Use Complex Coming to Ocean Boulevard
Plans have been approved for a mixed-use complex on Seventh Avenue North and Ocean Blvd. in downtown Myrtle Beach called the Gateway Galleria. The top three floors of the Gateway Galleria will be dedicated to downtown condos and the lower level is expected to house 18,000-square-feet of retail shops, restaurants and bars, and other outlets, including ones dedicated to fitness and the beachfront lifestyle. A completion date has not yet been announced.
Myrtle Beach Mall Plans for The District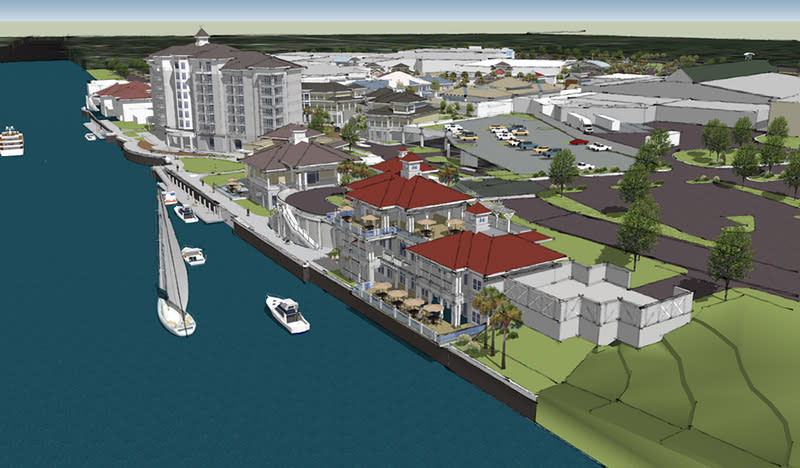 The Myrtle Beach Mall is proceeding with its $150 million redevelopment for a new retail and restaurant space named "The District". Current plans include new waterfront restaurants, sports bars, additional shopping areas, clubs, and a boutique hotel. Renderings also include a promenade and garden in the middle. A construction date has not yet been set. Additional details can be found at MyMallMyrtleBeach.com.
The Hangout at Broadway at the Beach
Broadway at the Beach is pleased to announce the addition of The Hangout. This lively restaurant, retail, and entertainment venue will be the first new addition to the Entertainment District currently under construction at the southeast corner of the Broadway at the Beach property. Scheduled to open in late 2020, The Hangout will become a new gathering place for great food and fun for everyone. Featuring a gulf-inspired menu and live music year-round both on indoor and outdoor stages, the 40,000-square-foot destination will include a whimsical retail store and an assortment of unique art installations. The Hangout's unique brand of family entertainment includes dancing and contests led by energetic cast members, a ton-of-fun sandpile, fire pits, and courtyard games.
Bruce Munro at Brookgreen Gardens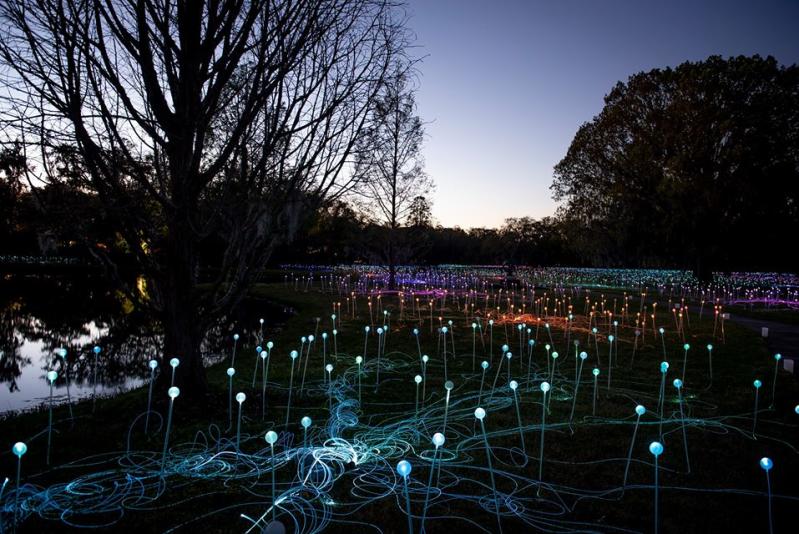 Brookgreen Gardens will play host to a major exhibition by British artist Bruce Munro. The Southern Light exhibit will feature seven works of art in light and mixed media, each designed for the natural garden rooms where they will be installed. The illuminated installations will consist of tens of thousands of components placed throughout the sculpture gardens and arboretum. The exhibit will run from May 15 – September 12, 2020. For more information, visit Brookgreen.org.
American Surf Parks
Myrtle Beach will soon be home to South Carolina's first man-made surf park, called American Surf Park. The park's surfing lagoon will generate up to 1,000 waves per hour, with waves between 2-6 feet in height. The development will also include an amphitheater to accommodate up to 15,000 people. American Surf park is planning to open its doors by 2021.
Ripley's Penguin Playhouse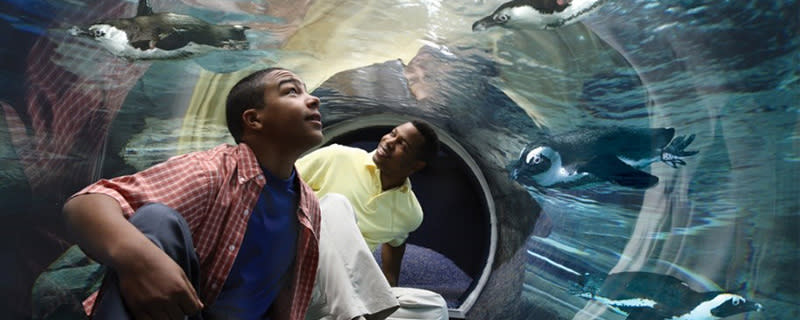 A new interactive expansion is now open at Ripley's Aquarium called Ripley's Penguin Playhouse. The addition features an African penguin habitat with floor-to-ceiling viewing glass and a 360-degree crawl tunnel for guests to waddle through. The 5,500-square-foot expansion is the largest in Ripley's Aquarium of Myrtle Beach's 20-year history. For more information, visit RipleyAquariums.com/MyrtleBeach/Penguins.
Big Air Trampoline Park
Big Air Trampoline Park is opening a location in Myrtle Beach in 2020. The facility will be over 38,000 square-feet and will include more than 20 attractions for guests of all ages, including jumping courts, climbing walls and more. The park will leverage technology to gamify trampoline-based attractions, capitalizing on the thriving gaming industry while holding true to the brand's focus on active fun. Other in-park experiences will include Cosmic Nights® on Friday and Saturday nights, and Toddler Time® on select weekday mornings. Parents will be able to relax in Big Air's Parents' Lounge, with access to comfortable seating, free WiFi and a comprehensive food and drink menu. BigAirUSA.com/MyrtleBeach.
Aviation & Transporation
Myrtle Beach Airport Taxiway Project
Due to a grant from the Federal Aviation Administration, Myrtle Beach International Airport (MYR) will be restoring its taxiway. The taxiway, which takes airplanes from the terminal to the runway, has begun pavement rehabilitation on Taxiway A and will take about a year to complete as part of the Horry County Department of Airports' multiyear, multiphase project to restore its runway system. This project will keep the airport in compliance with FAA standards and prepare MYR for continued aircraft operational growth in the years to come. The project will not interfere with flight operations as most of the work will be done at night. For more information, including existing carriers with non-stop service to Myrtle Beach, visit FlyMyrtleBeach.com.
Culinary
Grand Strand Brewing Company
The two-story building that fronts Nance Plaza in the soon-to-be-revitalized downtown area will be home to Grand Strand Brewing Company. The brewery plans to produce a variety of handmade beers to be available in its taproom. Construction plans also call for a small, on-site commercial kitchen where local chefs and restaurants can prepare food to pair with the craft beer selection. Grand Strand Brewing Company is planning to open by summer 2020.
Crooked Hammock Brewery
A new brewery is coming to Barefoot Landing featuring a restaurant and backyard beer garden. Crooked Hammock Brewery will bring to life an all-ages backyard escape that will feature craft beer, indoor/outdoor seating for more than 500 guests, firepits, hammocks, a playground for kids, bocce ball courts, corn hole, and a bar that is set over the lake. Crooked Hammock Brewery's menu features backyard cookout-inspired food such as burgers, oak-smoked baby back ribs, giant Bavarian pretzels, and savory sides such as jalapeno and cheddar cornbread, all in a pet-friendly environment. Crooked Hammock Brewery is scheduled to open in 2020. For more information visit CHBMyrtleBeach.com.
The Avenue at Broadway at the Beach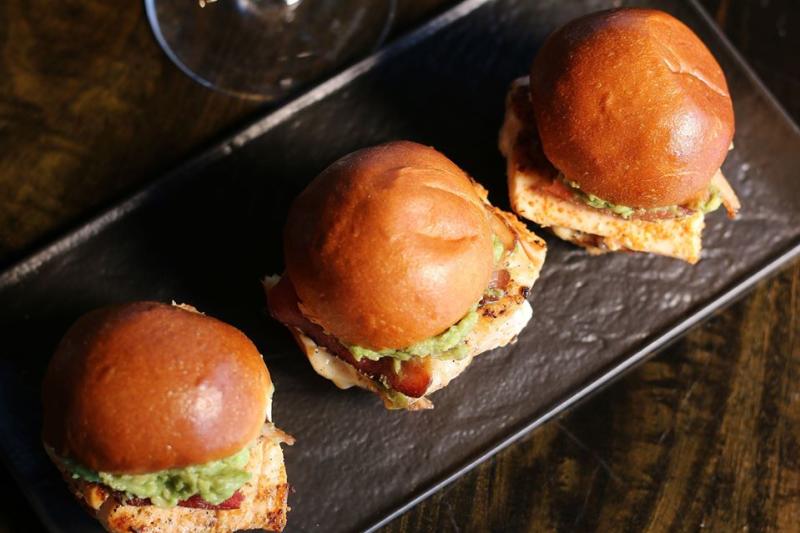 Two new culinary options are open at Broadway at the Beach: Bar Louie and Melt. Bar Louie is a gastrobar serving shareable chef-inspired food, craft cocktails, and local beers. Melt, a newly opened artisan sandwich and pizza restaurant has a Marra Forni brick wood-fired pizza oven and makes its own dough and pizza sauce daily. For more information on Bar Louie, visit BarLouie.com and for more information on Melt, visit MeltMB.com. 
Twelve 33 Distillery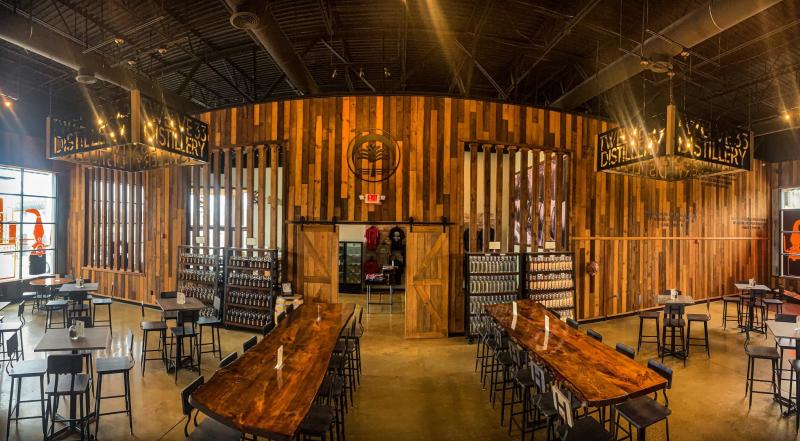 The Myrtle Beach area of Little River just opened its first craft distillery, Twelve 33 Distillery. The name is a reference to December 1933, when alcohol prohibition ended in the United States. The spirits are produced in-house, by hand, using mostly local ingredients produced in the Carolinas. The selection produced includes silver rum, spiced rum, vodka, a spicy vodka, gin, bourbon, and rum. Twelve 33 also features a VIP hidden speakeasy designed to look like you stepped back into 1933. For more information visit Twelve33Distillery.com.
Tidal Creek Brewhouse
Tidal Creek Brewhouse will soon be a community-focused craft brewery and kitchen. Construction began in December 2019, and the new brewhouse is expected to open in Myrtle Beach's Market Common in June of 2020. For more information, visit TidalCreekBrewhouse.com.
HGTC International Culinary Institute Achieves Leader Status
The International Culinary Institute of Myrtle Beach Fowler Dining Room has achieved Smart Catch Leader Status by the James Beard Foundation. The status is a result of the Institute's commitment to sustainable sourcing of seafood. The James Beard Foundation partners with chefs and other leaders to work toward a better food world. One of the roles of the Foundation is to support the culinary community to become effective advocates for causes that make a positive change in the world now through food and about food and for the next generation. For more information, visit HGTC.edu.
Lodging
Springhill Suites and Courtyard Marriott
A new dual-branded offering by Marriott is coming to Myrtle Beach's Ocean Boulevard. The new Springhill Suites and Courtyard by Marriott property will replace the recently demolished Breakers Resort near 21st Avenue North. Renderings show the new oceanfront resort will stand 26 stories tall and include rooftop amenities, including outdoor seating complete with fire pits. Additional outdoor amenities include a ground-level pool and a lazy river. Construction is underway.
Grande Cayman Resort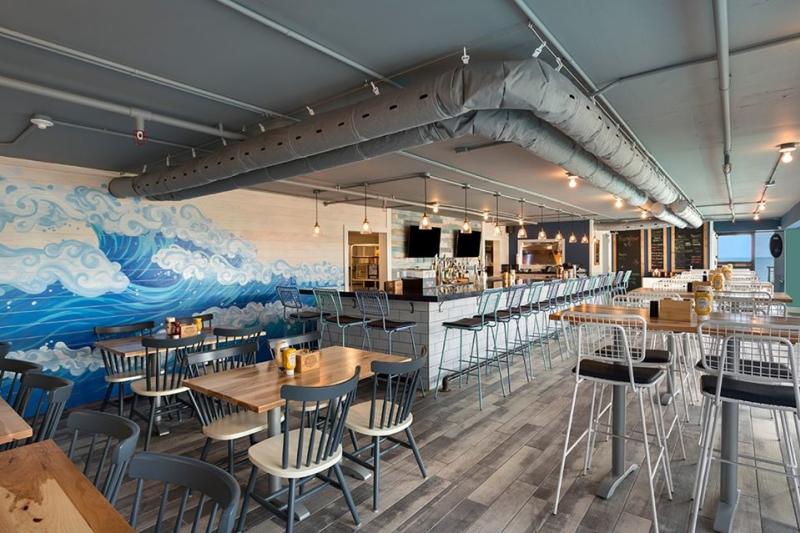 The property formerly known as Long Bay Resort is under major, multimillion-dollar renovations and has a new name. It will open in the spring of 2020 as Grande Cayman Resort. Changes include an all-new exterior and hallways, featuring new carpeting, flooring, and lighting, as well as a renovated lobby and remodeled guest rooms. Rooms will now feature new panel flooring, fixtures, and furnishings for a fresh, clean look and in an array of color combinations to make guests feel right at home at the beach. Guests also can expect the same great on-site amenities with added appeal when Long Bay Resort reopens as Grande Cayman Resort. The indoor and outdoor swimming pools, lazy river, water slides, hot tubs, and kiddie play area will be awaiting visitors, as well as, our onsite restaurants and bars, including the recently renovated Ocean View Café. For more information, visit GrandeCaymanResort.com.
Doubletree by Hilton Oceanfront Resort
Doubletree's Springmaid Pier has been voted "Best of the Beach" many times over the years. It's one of South Carolina's longest and most accommodating piers, at 1,060 feet long, 36 feet wide, with a 110- foot T at the end. A Myrtle Beach landmark, this pier is the site of numerous fishing tournaments and offers one of the best views of the entire Grand Strand. Following severe damage in 2016 with Hurricane Matthew, Springmaid Pier has undergone reconstruction and is anticipated to be back in operation as of Memorial Day Weekend 2020. 
Kingston Resorts Multi-Phase Transformative Renovation and Repositioning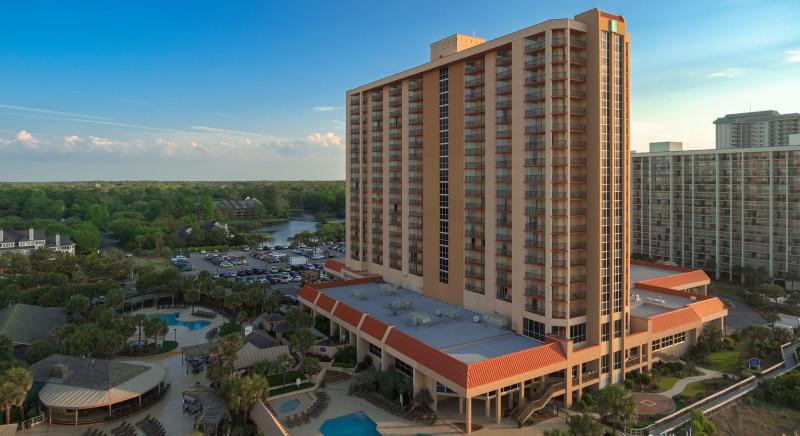 Kingston Resorts encompasses two premium-branded full-service resorts, Embassy Suites Myrtle Beach Oceanfront Resort and Hilton Myrtle Beach Resort, as well as more than 1,600 residential condominiums and townhomes. The 157-acre beachfront campus boasts direct access to the Atlantic Ocean and features 100,000+ square feet of meeting and event space. A multi-phase $50 million dollar renovation of the Kingston Resorts® has begun with a comprehensive $20 million dollar investment in the Hilton Myrtle Beach Resort. The Hilton Myrtle Beach Resort transformation is set for completion in 2020 and includes a complete redesign and upgrade of all 385 guestrooms, and a reimagination of the property's current outdoor dining concept to include inviting seating, fire pits, and games. Unique design elements will include floor-to-ceiling wood dividers that will offer guests a more private experience while dining and enjoying the Atlantic breezes and views of the ocean. Other public spaces and common areas undergoing renovation include the Dunes Ballroom, the property's 16th-floor meeting, and event space offering panoramic views of the Atlantic Ocean. Hilton Myrtle Beach Resort's signature oceanfront bar will also be refreshed and expanded to maximize guests' access to unparalleled ocean views and fresh beverages. A $30 million dollar investment in the 255-suite Embassy Suites Myrtle Beach Oceanfront Resort is scheduled next, with completion slated for 2021.