Myrtle Beach Convention Center
The Convention Center
By The Beach
Myrtle Beach Convention Center is set in a destination known for VARIETY and VALUE in hotel and motel accommodations; succulent, steaming seafood, and sparkling entertainment options... PLUS over 117 lush championship golf courses; white sand ocean beaches; antebellum plantation vistas; blue water fishing adventure and fabulously varied shopping venues.
400-room luxury hotel.
100,000 square foot Exhibit Hall.
18,000 square foot Grand Ballroom, seating 1,500 people.
Twenty attractive and functional meeting rooms, accommodating breakout meetings for 10 to 120 people.
Spacious, sunlit glass-enclosed pre-function areas.
On-site parking for 2,250, with convenient overflow parking within a seashell's throw.
The same responsive and flexible, friendly service we've been providing for a lot of years... naturally.
Myrtle Beach... everything under the sun, for truly memorable gatherings by the sea. For more details, give us a call.
Myrtle Beach Convention Center
P.O. Box 1828, 2101 North Oak Street
Myrtle Beach, South Carolina 29578
800-537-1690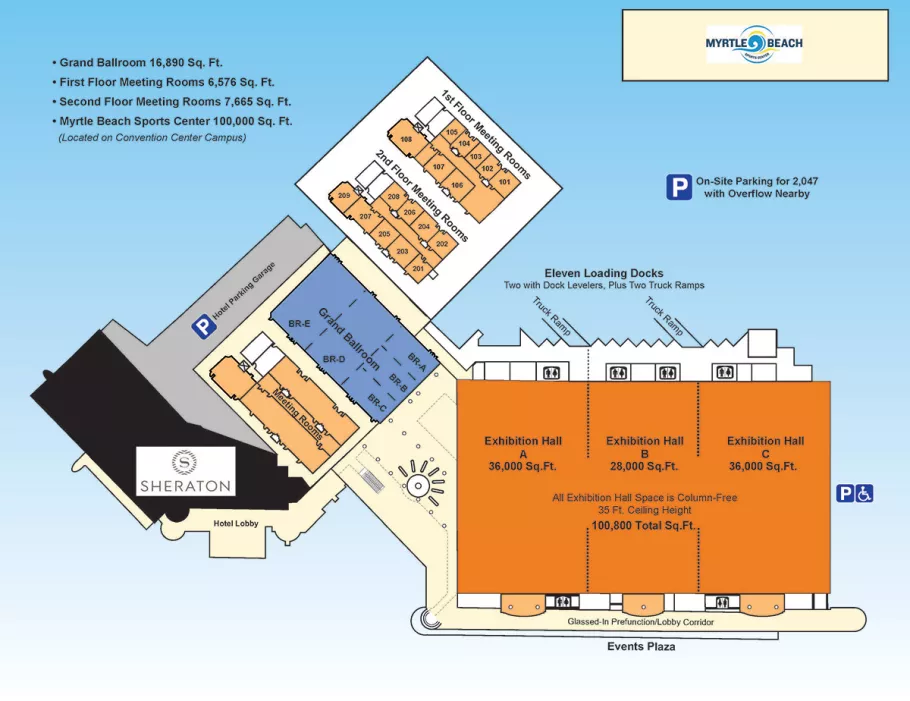 Myrtle Beach Convention Center Has Achieved GBAC STAR™ Facility Accreditation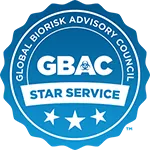 Myrtle Beach Convention Center announced that it has achieved Global Biorisk Advisory Council® (GBAC) STAR™ accreditation, the gold standard for prepared facilities. Under the guidance of GBAC, a Division of ISSA, the worldwide cleaning industry association, Myrtle Beach Convention Center has implemented the most stringent protocols for cleaning, disinfection and infectious disease prevention in its facility.