If you're lucky enough to have visited the Myrtle Beach area in the midst of the holiday season, you know just how much our popular beach destination loves Christmas. Each of our area theaters host outstanding holiday productions that range from ice shows to light shows to traditional Christmas variety shows—and every single one excels at igniting the Christmas spirit inside audience members. If you're headed to see us as the weather cools down, be sure to check out one (or more!) of these fantastic holiday extravaganzas. 
'The South's Grandest Christmas Show' at The Alabama Theatre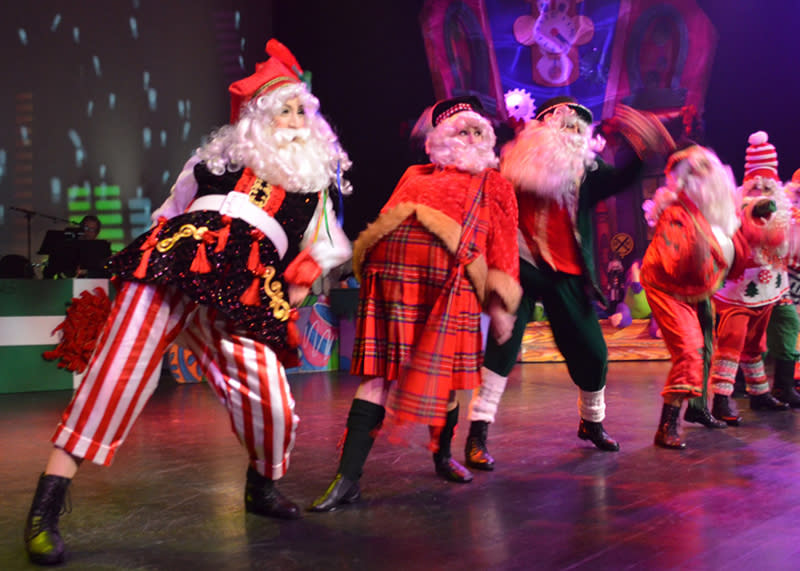 Every year, this production astounds audiences with an amazing lineup of talent, beautiful scenery and incredible special effects (the Christmas tree!). Beginning on November 1, 'The South's Grandest Christmas Show' runs six nights a week throughout November and December and offers matinees on certain days. It offers a great combination of traditional Christmas classics and more contemporary favorites—many performed by the talented Greg Rowles—along with appearances from comedian Ricky Mokel. Without a doubt, this family-friendly show will help remind audience members of the true meaning of Christmas.
'The Christmas Show of the South' at The Carolina Opry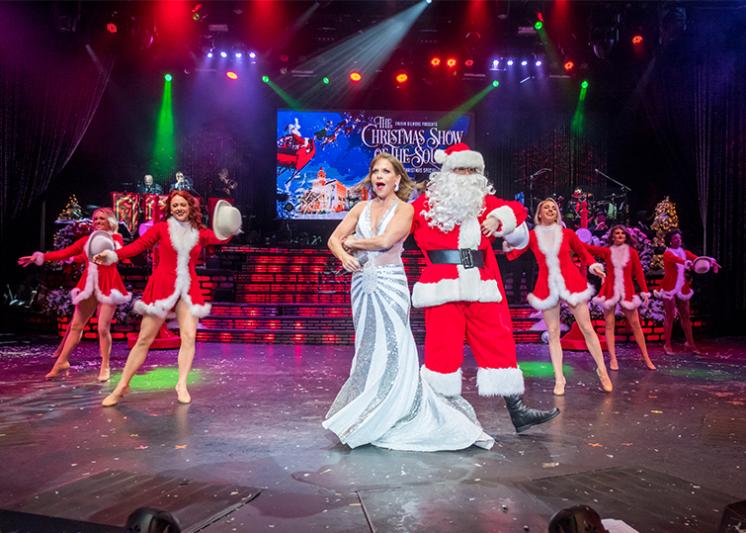 This beloved show opens its 34th season of enchanting holiday performances on November 1 as well, featuring the ever-popular Moses Braxton and Kym 'Bogie' Shurbutt. Calvin Gilmore works for months to create an unforgettable holiday experience, with his usual signature flair for production. The 2019 Christmas special brings stunning changes, beautifully blended with time-honored tradition to create a family experience that is second to none as new talent mingles with acclaimed rotating artists and long-standing Opry favorites. The show runs regular evening performances and select matinees through January 4, 2020. 
Pirates Voyage Dinner & Show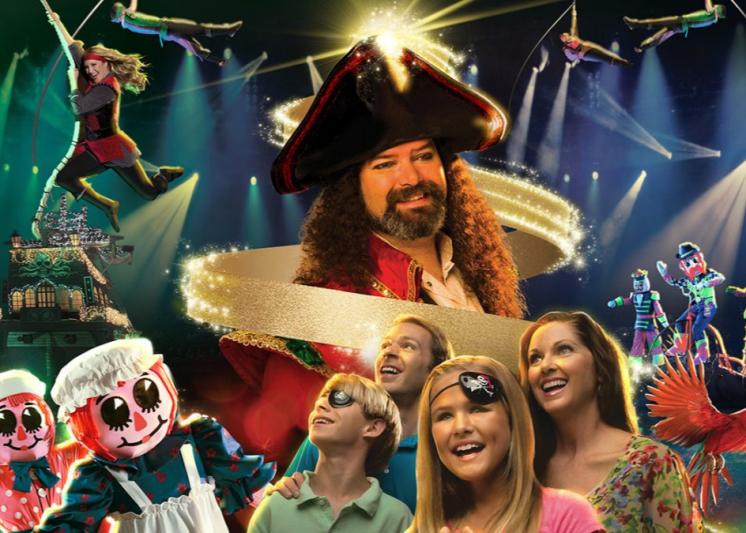 Celebrate what makes the holidays special as the Mystical Christmas Spirit takes Captain Scrooge on a journey through time and space to find the meaning of Christmas. Audience members will want to cheer along as giant toys come to life and perform amazing acrobatics high above the lagoon and laugh at the hijinks of a comical castaway and her sea lion friend. The show also features a live Nativity with three wise men on camels and an angel with a special message. The show runs from November 1, 2019, through January 4, 2020, and is a must-see if you're traveling to the area with kiddos this Christmas. 
The Asher Theatre
This theatre's holiday special will feature a night of traditional Christmas music with a little taste of soul featuring a diverse all star cast of vocalists, including James Stephens III, Man of a Thousand Voices. During the holiday season, the Asher Theatre is proud to host a unique and memorable Christmas show that will feature a collection of traditional holiday classics that we all know and love such as The First Noel and The Christmas Song, along with soul, rhythm and blues, and gospel tunes that will warm your heart and bring joy to all ages. This holiday special runs from November 9 through December 28, 2019.
Big Top Tent Home of Christmas on Ice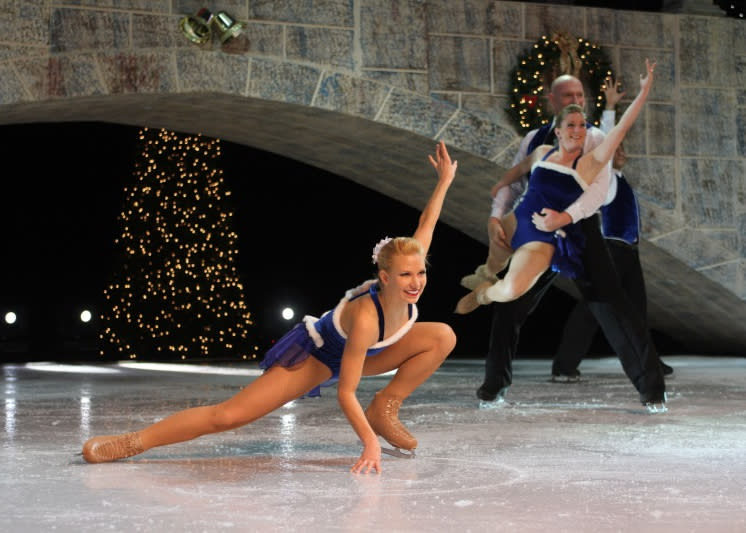 This is an exciting new addition to the holiday lineup of shows in Myrtle Beach this year. This ice show comes to town on November 4 and hangs around through December 28, 2019, and will feature a sensational cast of world champion ice skaters, fantastic singers, a 50-foot ice stage and the highest kicking chorus this far south of the North Pole. Audience members will be enthralled as skaters take to the stage to perform their spectacular skating routines to the most loved holiday songs of all time.
Legends in Concert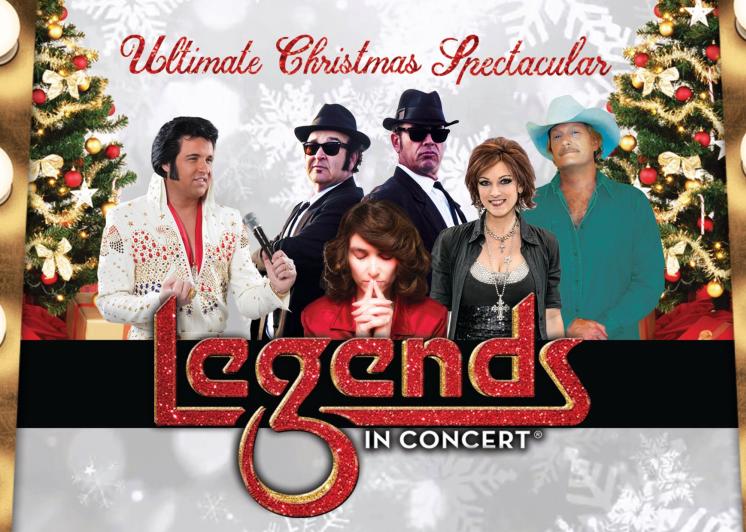 Legends In Concert is a holiday favorite for all ages; raising spirits and brightening nights! The World's Greatest Live Tribute Show will stir holiday memories with timeless classics of this magical season combined with the greatest hits from Elvis Presley, Karen Carpenter, Alan Jackson, and Martina McBride, accompanied by the hilarious, cheerful antics of the Blues Brothers™! This holiday lineup will run from November 1 through December 31, 2019, and its location at Broadway at the Beach means audience members can do a little nearby holiday shopping in the hours leading up to the show!
GTS Theatre
The GTS Theatre loves Christmas so much that they are offering two holiday shows! Audience members can be on the lookout for 'Elvis Live — Christmas Celebration', featuring the king of holiday favorites, and 'Bring Back the Music — Holiday Hits', a celebration of traditional holiday music, in both November and December. Both shows are great for any age, and audience members will leave feeling every bit of magic the Christmas season has to offer.
Medieval Times Dinner & Tournament
While they don't have a dedicated Christmas performance at Medieval Times, they do decorate the castle in full Christmas regalia! The exciting, family-friendly dinner attraction is inspired by an 11th century four-course feast and tournament. The 2-hour live performance includes pageantry, falconry, magnificent horses, authentic sword fights and jousting all while you enjoy a "hands-on" four-course feast in a fully enclosed, climate-controlled arena! Well worth a visit this holiday season while you're making the theatre rounds with family and friends. 
Learn more about celebrating the holidays in Myrtle Beach with the 2019 Holiday Getaway Guide.