How to Play Golf in the Summer Heat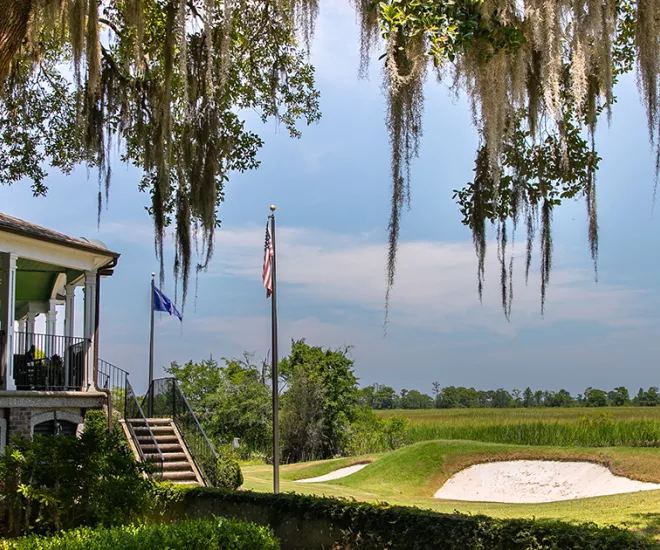 You are vacationing with your family this summer in Myrtle Beach, and you want to bring your golf clubs to play a few rounds on one of the 90 golf courses the area has to offer? You should. There are many advantages to playing golf in the summer in this golfer's paradise. Golf courses are in good condition, they may be less crowded, and they offer numerous discounts, especially for children 16 and under who can play for free accompanied by an adult on most of the courses. Nature is in full bloom, plants, flowers, and trees are spectacular, and an avid golfer can play in all imaginable conditions, right?
With hot and humid temperatures regularly hovering above 30 degrees Celsius, you must be well prepared for this South Carolina heat when you are golfing. There are many golfers who like and are not bothered by the heat but on the other hand, many suffer from it. But in both cases, let me give you some tips for playing in very hot weather.
Breathable Attire
In preparation for your departure to the golf course, choose loose, light-colored clothing made of moisture-wicking material that will keep you cool. The goal here is to keep the clothes breathable and not have them stick to you when you start to sweat. Don't forget to put on some sunscreen lotion and wear a hat or visor.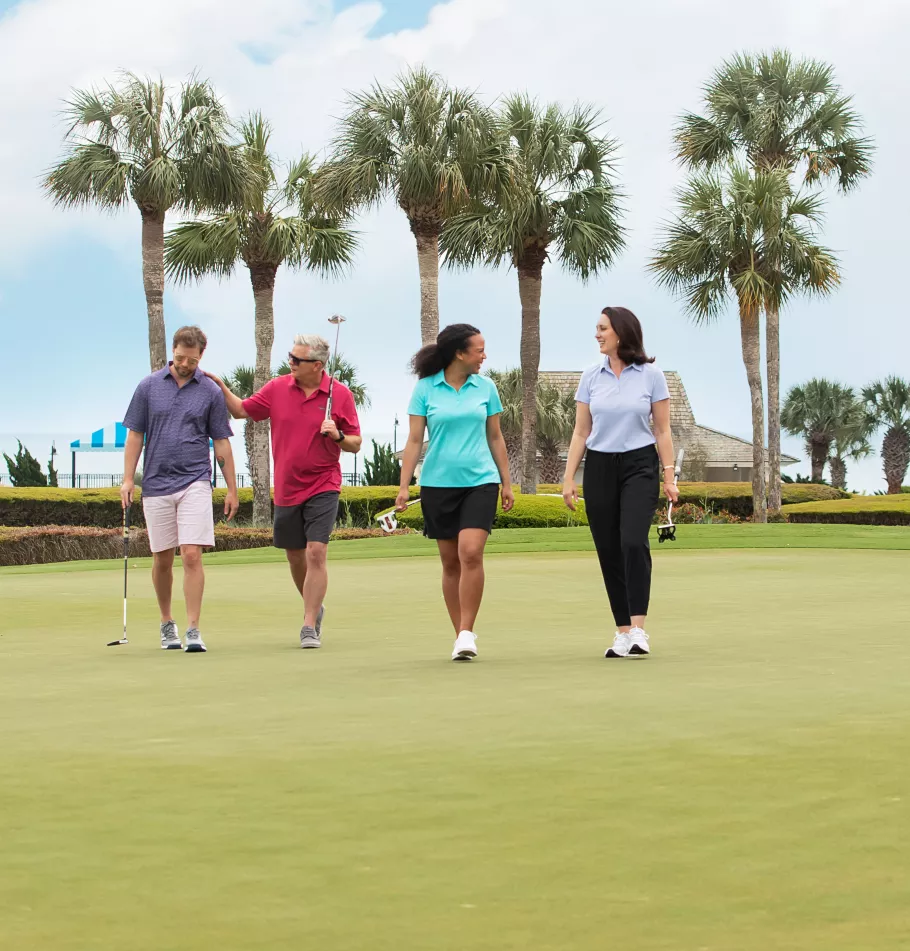 Hydrate, hydrate, hydrate!
This is by far the most important thing you can do. Start hydrating early, even the day before your round, don't wait until you are thirsty, it will be too late. When you are in heat, your body is expelling liquids, and if you don't replace them fast enough, you'll get dehydrated. Water and sports drinks like Gatorade, and Powerade, which contain electrolytes are recommended.
Do you like having a few beers to refresh yourself during the round? It is not recommended. Alcohol has the opposite effect; you will eliminate liquids much more quickly and dehydration will happen faster. Bring a light snack or buy it at the golf course. Snacks like protein bars, nuts, and bananas, are good to keep your energy up. If you can, book your tee time early in the morning when the temperature is cooler and less humid. Summer is known for afternoon rain showers in the South, but on the other hand, afternoon rates can offer good discounts. Some clubs offer "Kids Golf Free" specials and discounts during the hot season.
Limit Pre-Round Routine
Before the round, don't hit too many balls on the driving range, keep your pre-round routine to a minimum, stretch, hit a few balls, a few chips, and putts just to get your feel back, you don't want to waste your energy. Of course, try to stay as much as possible in the shade. It is mandatory on most golf courses in Myrtle Beach to rent a golf cart that is often equipped with a cooler for your beverages. Riding a cart will provide you with a lot of shade, the breeze from riding is nice, and you don't have to walk the 10 km in high heat that golf courses often demand. If you are one of those who like to walk your 10,000 steps a day, what better place to do them before or after the round than The Beach! 
So, it's best to be prepared. Be careful and aware of any signs and symptoms like dizziness, nausea, headache, and muscle cramps. These symptoms could be a sign of heat exhaustion and it can be dangerous.
Cool Down Afterwards with a Swim
After facing the heat on the golf course for more than 4 hours, there is no better way to cool down than the Atlantic Ocean. You can practice your favorite water sport, have fun with your kids in one of the waterparks waterslides or simply swim at the hotel pool and let yourself float and relax in the lazy river with your favorite drink!
Yes…golf is a 4 season sport you can practice in Myrtle Beach and summer is known to be the family golf season. So, bring your golf bag and head on to the golf course with your kids, or your parents. You will have an amazing time!