MBACVB Receives ConventionSouth Reader's Choice Award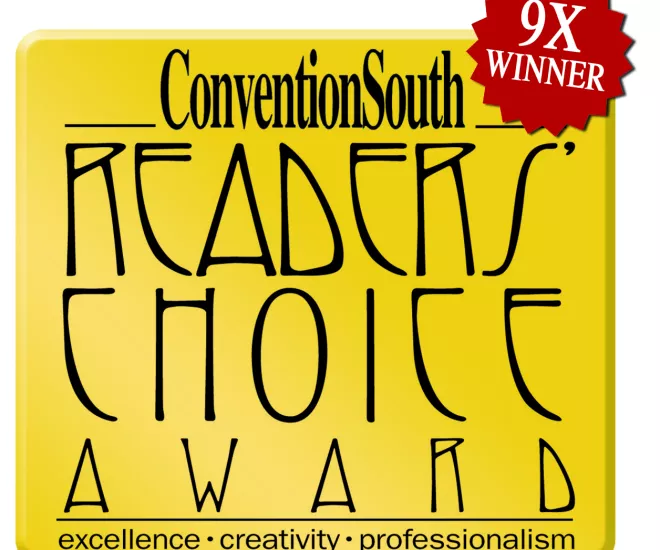 MBACVB Receives ConventionSouth Reader's Choice Award
Award Highlights Importance of Group Sales in Tourism Promotion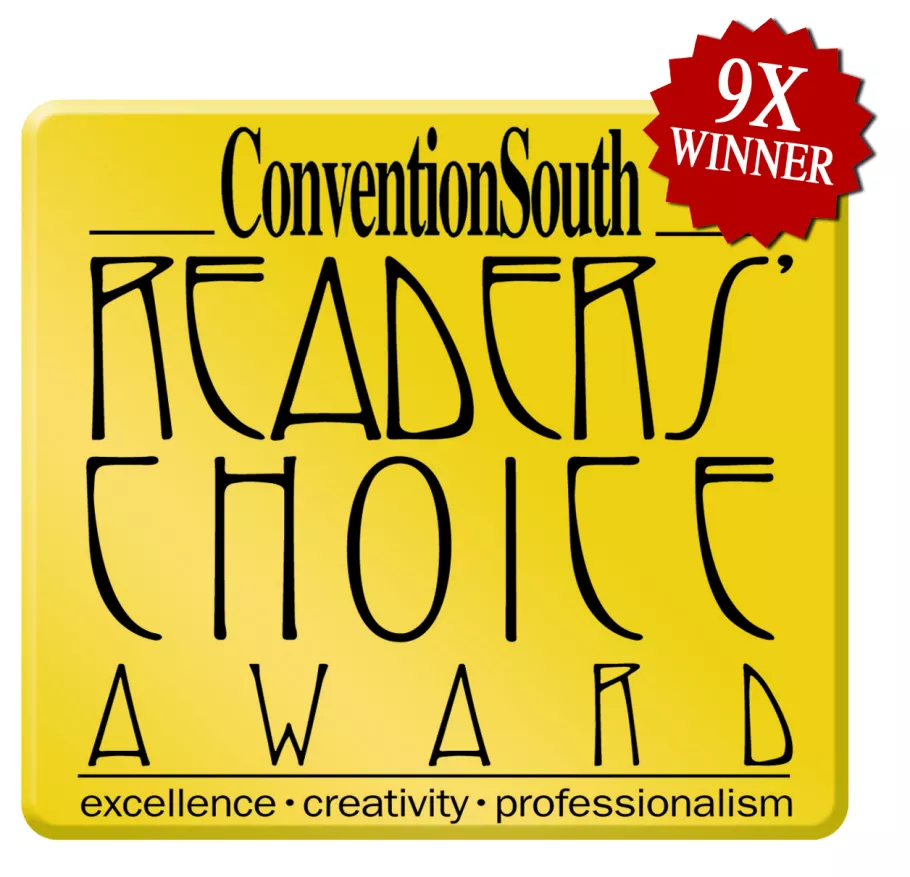 MYRTLE BEACH, S.C. – Myrtle Beach Area Chamber of Commerce and Convention & Visitors Bureau (MBACVB) has been presented with a 2020 Readers' Choice Award from ConventionSouth. MBACVB is one of 380 CVBs, meeting facilities, and hotels across the South to receive this year's award and one of only 19 in the state of South Carolina. This is the ninth time MBACVB has received this award since the award's inception in 2001.
Nominations for the Readers' Choice Awards are made by meeting professionals based on who they believe provides exemplary service for group events, and the winners are selected by votes from meeting professionals and fans.
"This award highlights the important work of our group sales division to bring large events such as conventions, meetings, reunions, and sporting events to our destination," said Karen Riordan, MBACVB president & CEO. "Their work largely goes unnoticed by the general public but it's a very important part of tourism promotion."
MBACVB's group sales division, led by Bob Harris, executive vice president of group sales, routinely travels to conventions in the U.S. and Canada to promote the Grand Strand to meeting and event planners. They also bring event organizers to the Myrtle Beach area throughout the year to showcase the exciting amenities the Grand Strand has to offer through familiarization tours and site visits. The CVB sales team is currently working on meeting and convention leads for events from 2021 to 2024, as well as last-minute bookings for 2020.
Some of the larger events this team has brought to the area include the annual Shriner's Convention in September and the North Carolina Petroleum & Convenience Marketers conference. Additionally, this department has helped create a robust sports tourism program in the Grand Strand.
While many of these conventions and conferences have been postponed or moved to a virtual platform this year, group sales continues to be a driving source of tourism promotion and will have increasing importance in the coming year.
"The pandemic has created many challenges across the hospitality industry in 2020, leaving many area businesses with smaller operating budgets or limited staff," Riordan said. "The CVB's sales team will help fill in the gap for these partners as we all work toward the goal of a strong tourism recovery in 2021." 
Other Myrtle Beach area businesses who received the 2020 Readers' Choice Award are Breakers Resort; Embassy Suites Myrtle Beach-Oceanfront Resort; Hampton Inn & Suites Oceanfront, Myrtle Beach; and Myrtle Beach Convention Center.
MEDIA CONTACT:
Sarah Stephens
Communications Manager
Myrtle Beach Area Chamber of Commerce
O: (843) 916-7295
C: (843) 582-6932
[email protected]
About Myrtle Beach Area Chamber of Commerce
Since 1938, the Myrtle Beach Area Chamber of Commerce has stood as the unified voice of the Grand Strand's business community. The U.S. Chamber of Commerce has awarded the MBACC its five-star accreditation--one of only a few chambers in South Carolina to earn this distinction. The MBACC serves Myrtle Beach, North Myrtle Beach, Surfside Beach, Little River, Atlantic Beach, Garden City Beach, Loris, Conway, Aynor, Murrells Inlet, Litchfield Beach, Pawleys Island, Socastee, and Carolina Forest. For more information, visit MyrtleBeachAreaChamber.com.