Local Carolina Forest Restaurants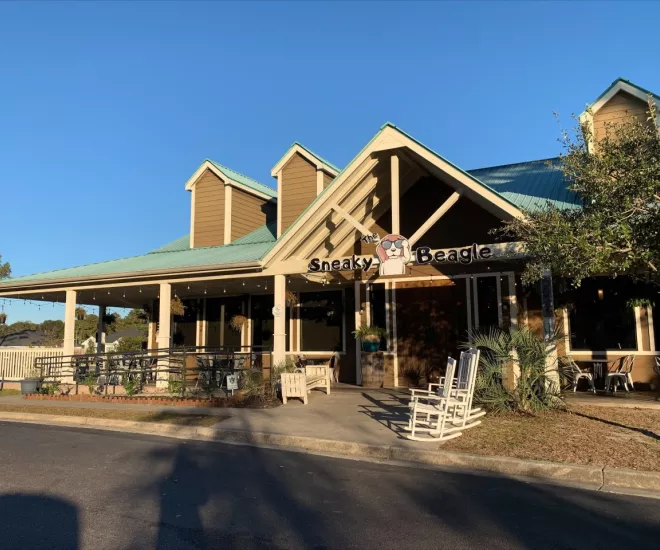 Local Carolina Forest Restaurants
The grand strand is home to many different flavors when it comes to restaurants. Locals in this area love mouthwatering, tongue tantalizing flavors from all over the world. If unique dining is up your alley, then take a short drive to Carolina Forest, where beach lovers and forest lovers come together for Local Carolina Forest Restaurants.

Sol Y Luna
4270 River Oaks Dr, Myrtle Beach
Ethnic doesn't get any better than here. The restaurant caters to the flavors south of the border, with a jiving atmosphere inside the restaurant and a quiet covered outside eatery. This is the place to go for four-dollar on the rocks margaritas made with seventy different tequilas & mezcal, authentic mixed foods from Spanish, Mexican & American cuisines. Your taste buds will be asking for more from this highly flavorful spot in Carolina Forest.  This restaurant is located on the corner of Village Center Blvd and River Oaks Drive next to Hungry Howie's Pizza.
4999 Carolina Forest Blvd
Ready set let's eat out! The best of the best is right here with Tavern in the Forest. Bring your kiddos to a great spot for some family time, the tavern offers a wide variety of burgers, pizzas, comfort food, happy hour food and drinks, dessert, quick bites and you name it, it's available. The Tavern hosts a plethora of wines, beers and hard liquors for fantastic cocktails, small plates and great conversation. Whether you are a regular or a newbie to the area, the Tavern will fill you up on goodness. If you don't have time to sit, you can have curbside pickup, take out and delivery. The owners are Veterans and offer a home-like atmosphere with TVs and pub basics. If you're in the area, make sure to stop by and sample some goodness.
4999 Carolina Forest Blvd, Myrtle Beach
Brother Shuckers Bistro opened in Carolina Forest in 2012. Brother Shuckers Bistro offers an extensive lunch, dinner and full-service bar. Dinner and happy hour here start at 4 pm and offers some of the choice seafood and USDA Prime Meats available to diners. The chalkboard upfront offers an opportunity to see the daily special. Southern starters are a favorite here, ranging from fried zucchini and creamy crab dip, to grouper bites with honey butter and many others. Planning a party? Think about Brother Shuckers Bistro as they love to help cater events from showers, luncheons or special occasions in their dining space or yours. Don't have time to sit with locals? No problem, Brother Shuckers Bistro offers a wide range of take-out or in-house delivery options. Being loyal to the restaurants in Carolina Forest is a great idea, Brother Shuckers offers a V.I.P program to earn valuable rewards and extra savings on special offers only available for loyal supporters. Brother Shuckers Bistro has won 'Best Crab Cake' for years running.
Cypress Grille
4210 River Oaks Dr #6, Myrtle Beach
The Grille is open for Lunch and Dinner weekly. Offering a fine selection of wine and spirits. The Grille is small, with a small outside eating area. The food is on the pricier side, but if you are looking for gourmet meals with a flair, this is where to go.  The ambiance alone will set the tone of the meal, the simple goodness of the wait staff and host/hostess will re-remind you of times gone by. While this is a more expensive venue it's perfect for date nights and gatherings with friends.
Dragon Pan
201 Fresh Dr B, Myrtle Beach
If you're tired of buffet-style Chinese food, consider ordering from a Carolina Forest favorite: Dragon Pan. Before the pandemic hit, this was a sit-down, dine-in restaurant. For now, they are take-out only. Their menu is stuffed with amazing Chinese traditional food from fried wontons to the best teriyaki beef. One reason locals love this spot is the reasonable prices. Popular items include Sweet and Sour Shrimp, Bourbon Chicken and Egg Drop Soup.
Sushi King Steak & Seafood – Japanese
4036 River Oaks Dr #9, Myrtle Beach
Right off River Oaks Drive in the heart of Carolina Forest, you will find a very good Japanese restaurant. Vegan eaters will enjoy the low-cost foods here, including the Miso soup made with Tofu. Let's start with fresh good foods, add a dose of kind wait staff and bam atmosphere is created. Food comes to the table in a timely manner, and everything sparks a new idea based on the flavors in each bite. From sushi rolls lightly crisped in tempura, to the flavors within and the light of spiciness…yum! If you have not ventured to a non-buffet-styled family-owned Japanese restaurant in a while, then make your way to Sushi King.
Scotto's Pizzeria
4030 River Oaks Dr, Myrtle Beach
Did someone say Pizza and pasta? Scotto's Pizza is a favorite in Carolina Forest, with mouth-watering choices in the pasta department to any type of pizza you want to have made, and their garlic breadsticks! The restaurant owners put their heart and soul into their company, which shows in the excellent customer service. Their menu offers a wide variety of food if pasta and pizza are not what you want! From Cold Subs to Homemade Products, you will surely find the best here.
Quagliata Brothers Italian Deli
4999 Carolina Forest Blvd, Myrtle Beach
While this is not a dine-in restaurant in the Carolina Forest venue, it is one of the most popular Italian Delis in the area. Quagliata Brothers do an excellent job with their deli, a place where true New Yorkers can find everything they love, from take-out Deli sandwiches to homemade pot pies and more. The freshest of fresh deli meat piled high on your favorite breads! Not into sandwiches? Breakfast is served here all day. Some locals love the egg whites on a roll and Taylor ham, egg and cheese. Want to feel like you are part of the family? Check out Quagliata Brothers for your next catering event!
Sneaky Beagle
5040 Carolina Forest Blvd, Myrtle Beach
The Sneaky Beagle is located on Carolina Forest Blvd behind Quagliata Brothers Italian Deli. This restaurant is part of the Grumpy Monk family. The Sneaky Beagle is a casual restaurant with patio seating that offers burgers, finger foods, tacos, Sunday Brunch and paninis. The sports bar interior is spacious but a little noisy during certain parts of the season. If live music is your thing, make sure you hit up the Sneaky Beagle. Whether you are dining alone, out to dinner or having lunch with friends this is the best hidden gem. Are you a beer lover or love cocktails? Then is your spot in Carolina Forest.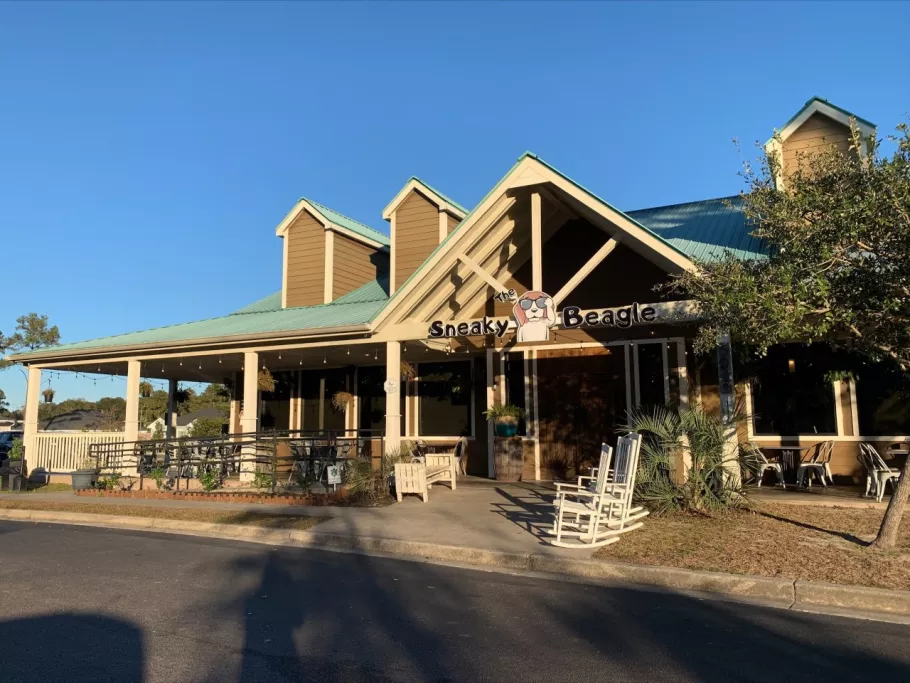 Early Riser Diner
4016 River Oaks Dr, Myrtle Beach
The Diner is in the Food Lion Shopping center next door to the River Oaks Animal Hospital. Early risers must get the best, because the coffee here is like none other. You can have breakfast and lunch here. Comfort food is one of the highlights of this diner. If you are looking for a quick bite or have your kiddos in tow, try the wonderful kids' menu! The diner loves all types of people and is casual, yet cozy inside. After lunch, consider grabbing dessert too! You won't be sorry!