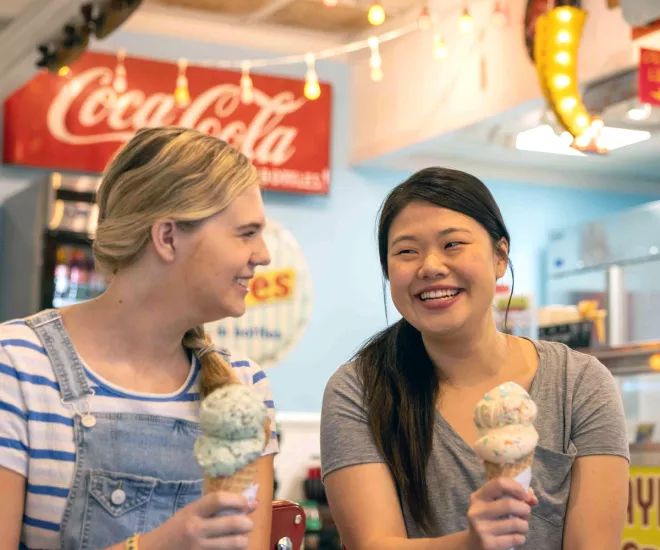 I Scream, You Scream …
When you think of summer, what comes to mind? Selfishly we think of our beautiful beaches, but we would bet eventually you would think of a cool, creamy treat that we all fell in love with as kids.
We're talking about ice cream. The ultimate guilty pleasure.
Here in the Myrtle Beach area, The Original Painters Homemade Ice Cream is the go-to place for this sweet treat loved by children and adults. Located in North Myrtle Beach, Painters is known for their celebrity-inspired flavors. In fact, this ice cream parlor is a favorite of Vanna White, a past resident of North Myrtle Beach. Make sure you try the Vanna Banana!