Celebrating July 4 with Autism can be fun!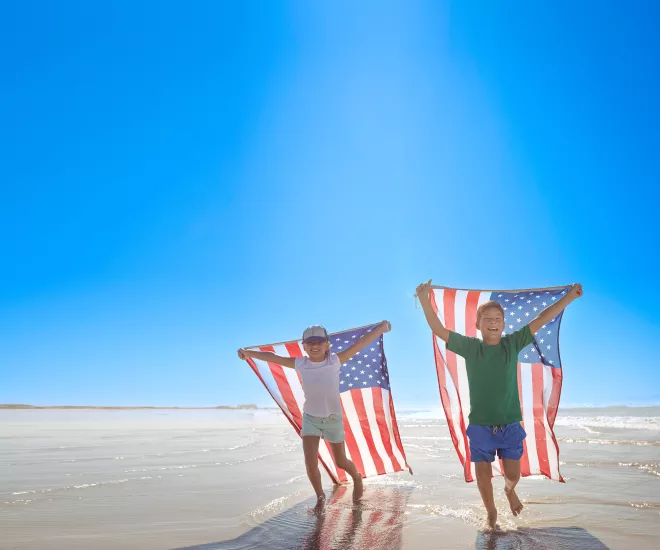 July 4 is just around the corner! If you are lucky enough to be visiting the Grand Strand, you will have multiple choices of events to attend. When traveling with autism in your party, you may have to reconsider the standard July 4 activities and start your own new traditions of fun! Some of the July 4 events are tamer than others which can be an important detail when trying to minimize sensory overload. The one uniting quality of all these events is noise so be sure to pack sound canceling headphones for anyone with autism.
One of the sweetest and most kid-friendly parades happens at Pawleys Island. Myrtle Avenue will be filled with golf carts and floats decorated for the holiday. There are no commercial vendors at this event so pack plenty of food and drinks and bring chairs. And, as with any of these events, sunscreen, hats, and sunglasses are essential. The parade begins at the Pawleys Town Hall at 10:00 am. Visit the Town Hall by July 4 to apply to be in the parade. There is a small fee to participate in the parade but watching is free.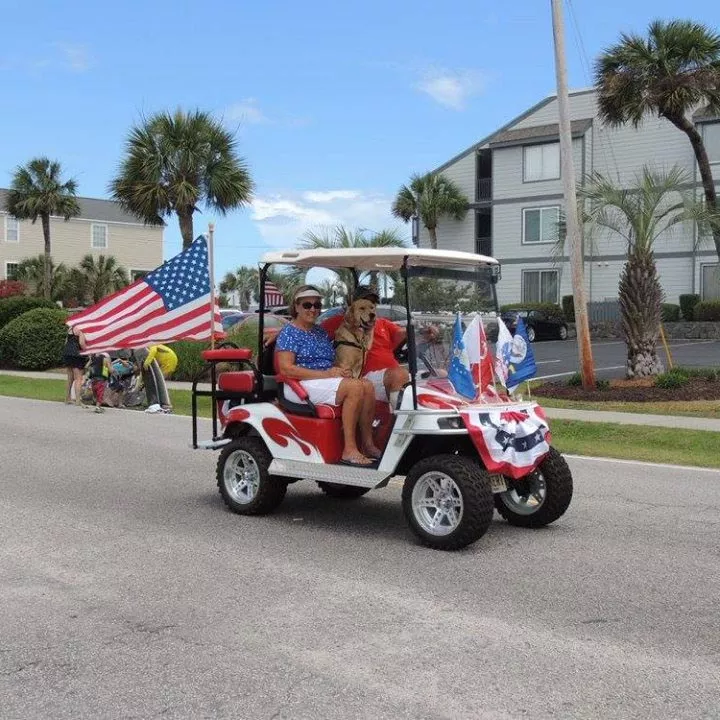 Similar to Pawleys Island, Surfside Beach also has a golf cart parade. This parade goes down Ocean Boulevard which is a narrow two-lane road. You can set your chairs along the roadside to watch the spectacle. Paid parking is available along Surfside Drive or along the beach. There are restrooms at 3rd Avenue North. This event can be quite crowded, so you could also secure a spot early only one block from the beach where you can find more open space and get away from the excitement. If you are staying in Surfside Beach and renting a golf cart, you are also welcome to join the parade! You might even spot the CAN mobile which is owned by Champion Autism Network. The parade starts at 11 am at W.O. Martin Field, 850 South Dogwood Drive, Surfside Beach where there will be a bouncy house, face painting, and food vendors.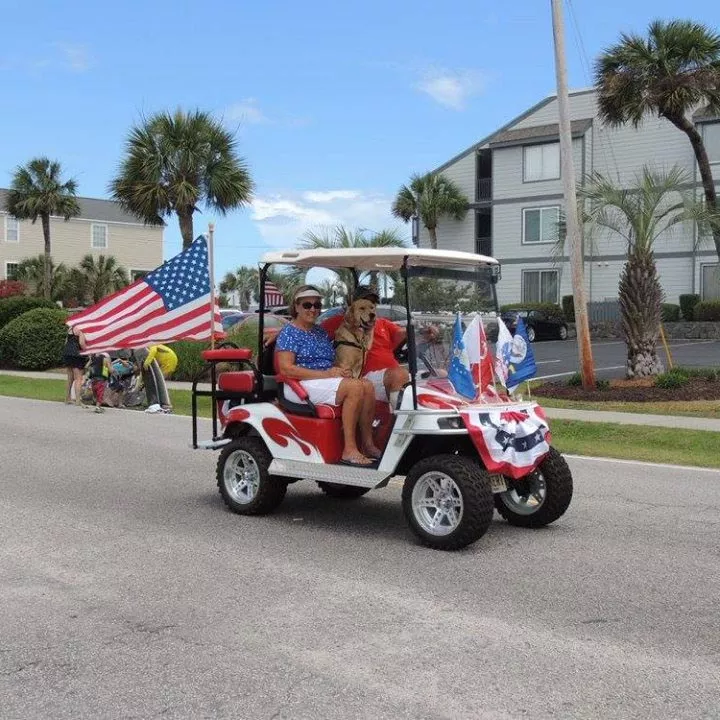 Have you ever seen a boat parade? Visit Murrells Inlet, at 6:00 pm, to witness the chaos and fun for the Murrells Inlet Boat Parade! Murrells Inlet will become a throng of people for this occasion. If you have a boat or even kayak, decorate it and join the parade on the water. However, the boardwalk is sure to be packed full of people which is not ideal for people with autism. Belin Church and Morse Park, just south of the boardwalk, offers a more comfortable viewing situation. If you are staying in Garden City, you can view the start of the parade from the southernmost point of the beach. There is limited golf cart parking at this entry point.
If parades hold no interest for you and you have athletes in your family, sign up for the 5K run at Market Common. They also have a 1K run for little guys and a Stars and Stripes Kids Dash. This run travels through scenic Market Common. Even though there is no parade here there will still be a spectacle as costumes are encouraged for the runners. Market Common also has plenty of open space, delicious restaurants, and its famous playground.
If fireworks are OK for your family, there will be plenty! Broadway at the Beach has one of the biggest displays, but it will also be crowded and noisy. Use your discretion about being there in person or choose to watch them from a distance at a nearby resort or hotel. Without a doubt, fireworks will be visible from just about everywhere on July 4. Murrells Inlet will also have fireworks that start at 10 pm! 
If you prefer to spend your day at the beach, you are in for a treat at 1:00 pm. A parade of military aircraft will fly overhead to salute our armed forces. They will fly from Cherry Grove to Hilton Head in a matter of minutes. Visit Salutefromtheshore.org  or follow their Facebook page for times along the Grand Strand.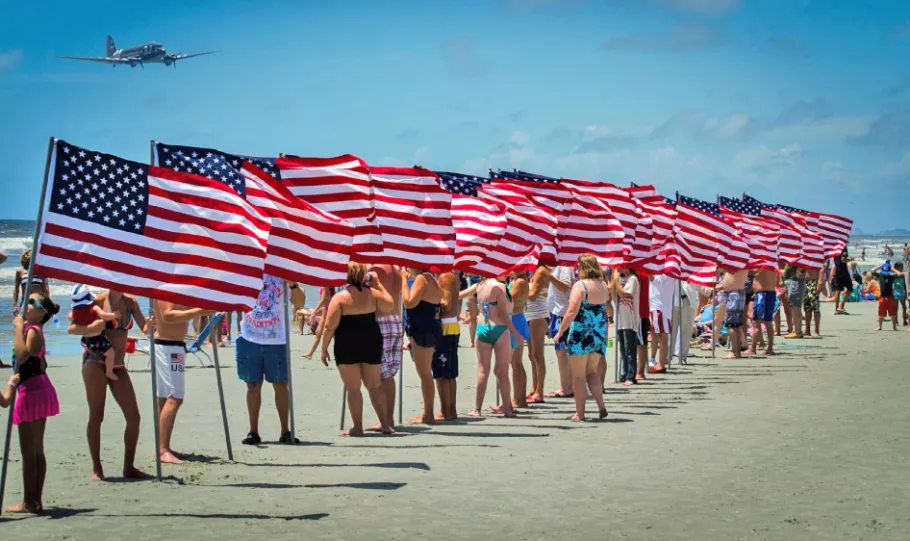 And finally, for those who prefer calm and beauty, visit the Kaminski House in Georgetown for a free concert. The Indigo Choral Society will sing to you as you relax with a picnic under the beautiful live oaks. The concert starts at 6:30 pm and fireworks follow at 9:30 pm. Front Street has numerous delicious restaurants and beautiful views of the river.
Whichever way you choose to celebrate July 4, make it fun and safe! Have a wonderful holiday!
PLEASE NOTE:  All fireworks shows & events are weather permitting & subject to change without notice.