A Half Dozen Country Music Legends Who've Made Their Mark in Myrtle Beach's History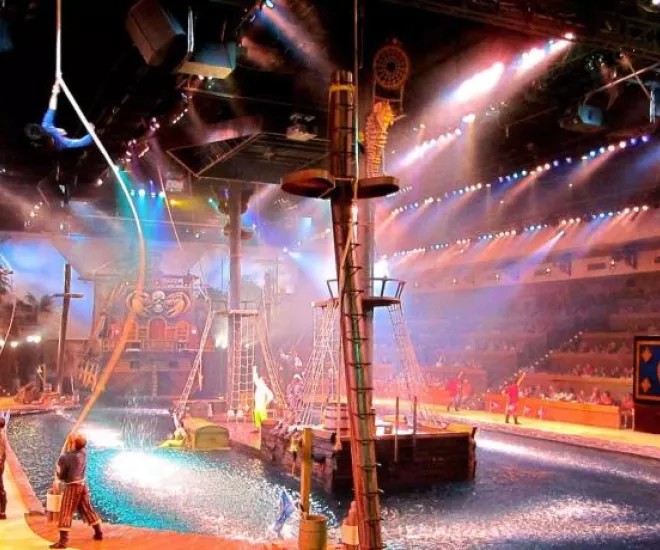 A Half Dozen Country Music Legends Who've Made Their Mark in Myrtle Beach's History
The Carolina Country Music Festival has been bringing the biggest names in country music to Myrtle Beach each June since 2015. They had to skip 2020 but came back last year to a sold-out audience from around the world. This past spring, we were made even prouder when the CCMF received its first nomination from the Academy of Country Music for Festival of the Year. As there are only five nominees chosen nationwide by a professional panel of judges who go by stringent guidelines to pick their top contenders, we happily boast that our festival is in country music's Top 5. This only adds to Myrtle Beach's history which has long since been enhanced by legends of country music. Here is a list of stars who have had a significant impact on our past.
1. Dolly Parton
In 1981, over the Fourth of July weekend, Dolly Parton headlined the Coastal Country Jamboree that was held in a field off of Highway 544, where the Surfside Walmart is now.  She was joined by her little sister, Stella, and about 40 other musical acts over the course of those two days. While here, she took a shine to Myrtle Beach, because in 1992, she opened the first of her two dinner attractions which is now known as Pirates Voyage Dinner & Show. They have always been among the most popular of the Grand Strand's attractions, but she didn't stop there in making this an even better place. She also brought her international charity, Dolly Parton's Imagination Library, through which she provides free books to well over 7000 children in this area. She is simply an American treasure, especially to those of us in these parts.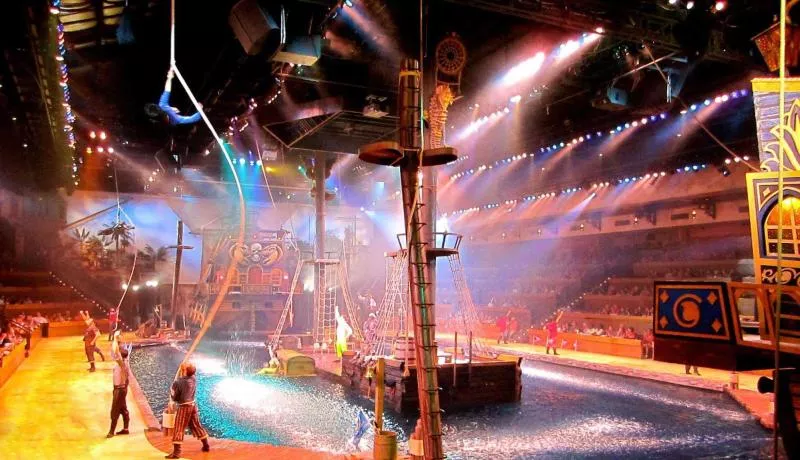 2. Alabama
Dolly was not the only act from that Coastal Country Jamboree to have a popular attraction here. In 1993, Country Music Hall of Fame legends, Alabama, opened the Alabama Theater at Barefoot Landing. They are three cousins from Fort Payne, Alabama, who were the house band in a bar on the ocean that had been around since the Second World War. They played there for seven years for tips and beer. They began in 1973 as Young Country. As they matured, they decided to change their name to Wild Country in 1977. But in 1979 when they changed it to Alabama, that's when things began to take off for them. With 40 number-one hits and countless awards, they are considered the greatest country music act of all time. It was with that legacy that they returned to Myrtle Beach in 2019 to take the CCMF stage. I'm sure it was lost on no one who knew their back story that only a few feet away from them still stood The Bowery, that little bar that served as the incubator for these superstars of country music.
3. Gatlin Brothers
The next country music theater opened in 1994 at what was then known as Fantasy Harbour just over the Intracoastal Waterway on Highway 501. The Gatlin Brothers installed their self-named theater with much expectation as this wave of country music entertainment began to swell. A whopping $7.5 million was spent on the 2000-seat theater, but it was worth it to them. Larry Gatlin and his siblings had wanted a respite from all of those years touring on the road. "All the Gold in California" had made them rich and they brought their wealth to Myrtle Beach, but it almost didn't happen. They already had ties to Branson, Missouri, and were in negotiations to build a theater there, but the project fell through. With eight country music venues already doing well here, they pivoted and made their musical home in Myrtle Beach. They said that the opportunity to come here was a godsend and claimed that divine intervention made it happen. Thank goodness for us that it did. 
4. Ronnie Milsap
On the heels of The Gatlin Brothers Theater, came the Ronnie Milsap Theater in 1995, nearby. It had the same number of seats as his neighbors' but the price tag was a million dollars more at $8.5 million. Milsap was not born with the gift of sight and was sent away to grow up in a school for the blind where he discovered his gift for music. But if you ask him, the greatest gift he ever received was his fifty-four-year marriage to his now late wife Joyce. I remember him telling in an interview once that on one of the first nights after he met her, if not the first night, he knew that she was the one. They had been introduced when he was playing clubs in Atlanta and it was out in the parking lot of one of those clubs where they were hanging out. In a weak but ardent attempt to impress her, he started acting all goofy (which guys in love sometimes do…he often says that with Joyce it was "love at first sound"). He's out there running around the lot and then BAM. He runs into something because he can't see. His only injury was his ego, and what Joyce did next sealed the deal for him. She laughed. I think she was doubled over with laughter. She didn't pity the blind man who fell down, she fell for the extremely talented guy who was obviously head-over-heels for her (literally). She championed him from his burgeoning career to stardom. He credits Joyce for all of his success. His biggest hit was "It Was Almost Like a Song." The lyrics begin "Once in every life ... someone comes along, And you came to me ..." That was Joyce for him.
5. Mickey Gilley (1936 - 2022)
Also in 1995, Broadway at The Beach opened. It featured Mickey Gilley's Texas Grill named for the country music star who had 17 hits go to number one on the charts. But he might be better known for the fact that he was the first cousin to TV evangelist, Jimmy Swaggart, and Coastal Country Jamboree alum, Jerry Lee Lewis. His large themed restaurant was inspired by the popular honkytonk that he had opened in Texas in the early 70s which is credited for creating the movement in country music that was depicted in the movie, Urban Cowboy. The lead actor in that film also starred in Saturday Night Fever that arguably took the Disco craze to the next level. Gilley was quoted by the AP in 2002 as saying "I thank John Travolta every night before bed for keeping my career alive."
6. Kenny Chesney
More than a decade before he was a headliner at the CCMF, Kenny Chesney performed on almost the same spot at what had been the Myrtle Beach Pavilion and Amusement Park in his video for what is my favorite Chesney hit, "Anything But Mine." I tell my guests that, even if they don't listen to country music, it is well worth their while to go on YouTube to watch the video. It is a sweet song that really captures all of the excitement and angst of a summer relationship coming to an end. Local girl, Mary, and her fleeting beau spend their last day surfing and hanging out with friends at the Myrtle Beach Pavilion. The video was shot on location in August of 2004. Although in some of the surfing scenes, the landscape along the shore is recognizably not in Myrtle Beach.  But the amusement park, Pavilion and Cabana Section vignettes definitely are. The Cabana Section is located just north of the Golden Mile (North Ocean Boulevard, from 30th to 52nd Avenues North). There along the sand dunes you'll find a string of privately owned structures called cabanas that are only used for when visiting the beach. No one is allowed to live in them or even spend the night in them. And one of the smallest ones was featured in the beginning and the end of the video. After her summer beau has gone back home to Cleveland, Mary looks out of her cabana window at the rain pouring down, remembering all of the good times they had shared. She has just read the letter that he left for her and is listening to Kenny Chesney on a cassette tape playing on her little boom box. You get a glimpse of what he said to Mary in his handwritten note as the music fades away. In large letters he wrote, echoing the song's refrain, "I don't see how you could ever be ANYTHING BUT MINE."