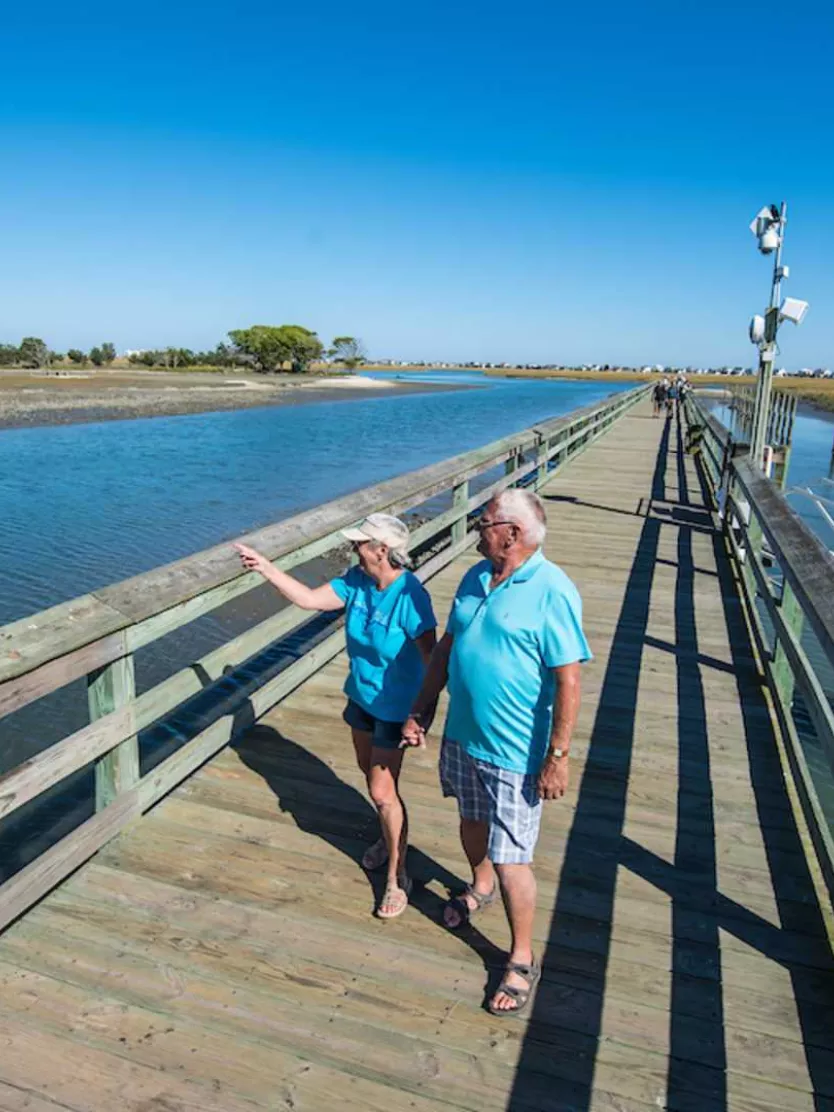 Retiree Getaway Guide
Myrtle Beach – or as we like to call it, The Beach – is the ultimate beach vacation for all ages. We invite any and all families, couples, and friends to relax on our 60 miles of pristine beaches – and find where you belong at The Beach!
We have gathered up the best Grand Strand experiences into itineraries that will help you plan your next beach getaway in Myrtle Beach for those age 65 and up. The first itinerary is perfect for spending 60 hours in Myrtle Beach and lists all the restaurants, activities, and tips we recommend. The next itinerary is for those seeking a little more action during their vacation, and the final itinerary is for those who will be always a kid at heart.
Meetings And Groups
If you are traveling with a larger group, our group sales team would be happy to help you make accommodation, transportation and dining arrangements that will satisfy your entire group. Please reach out to our sales team.
 
Pack Your Patience
Please pack your patience as you explore the Grand Strand! For a variety of reasons, many businesses are experiencing staffing shortages that could cause longer wait times in many places. Front line workers are working hard to accommodate all visitors, so please be kind and pack your patience.
Myrtle Beach is Open, Just Please Pack Your Patience