On Location: Little River, South Carolina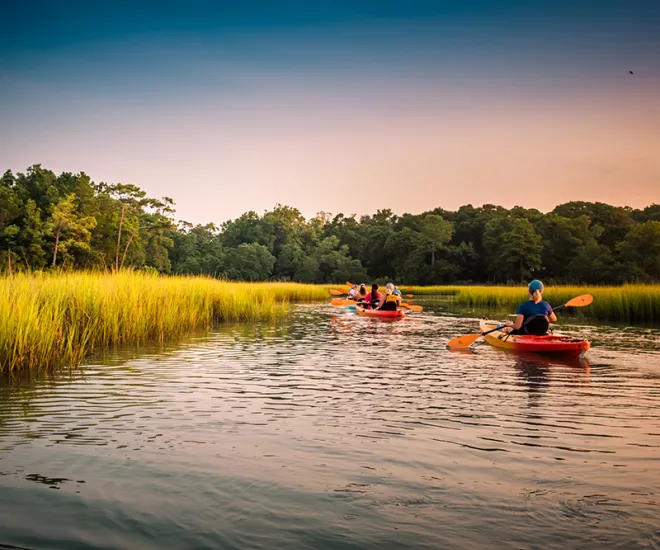 On Location: Little River, South Carolina
Join us as we travel from the top of the Grand Strand to the bottom and explore the 14 communities that make the Myrtle Beach area unique. For the next several weeks, we will be sharing a video of each community and a few suggestions to help you experience each community to the fullest. The ultimate challenge is fitting at least one activity from each of the 14 communities into your itinerary while you are visiting!
First, we will visit Little River, a fishing town at the northern end of the Grand Strand that is known for its laid-back atmosphere. Originally called "Mineola" or "Little River" by the Native Americans, it was one of the earliest settlements in Horry County.
With Little River's history as a fishing town located on the Intracoastal Waterway, you can bet that there are plenty of water-related activities for you and your family to try. For your first adventure, book a deep-sea fishing trip with Little River Fishing Fleet with half and full day options.
If you aren't sure deep-sea fishing is for you (or your stomach!), check in with Captain Smiley's who offers some nice, calm inshore fishing. Then, head on over to J & L Kayaks, who offer professionally guided tours of marshes, the backwater, and a crabbing kayak adventure. On these kayak tours, you will experience the simple beauty of nature in Little River while also learning how to kayak from an expert guide.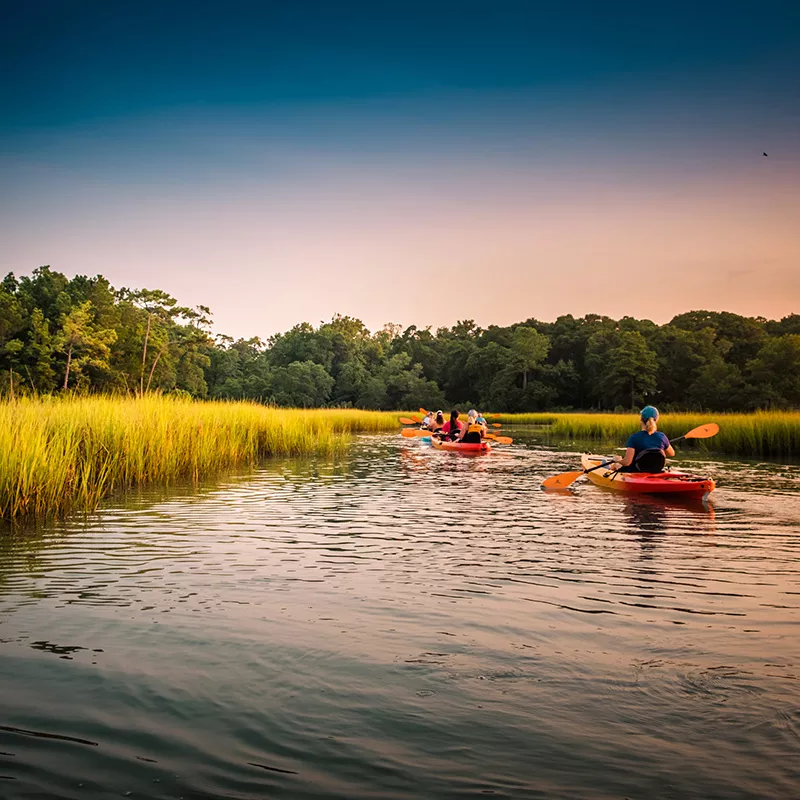 Take a trip down the Intracoastal Waterway aboard a tiki hut with Cruisin' Tikis! There are several types of trips to choose from, perfect for family reunions, girls' trips, sunset cruises – you name it.
Vereen Memorial Gardens features numerous hiking trails and wooden boardwalks across the salt marshes and Intracoastal Waterway that span about three miles. The trails are perfect for walking, running, and hiking, and are pet friendly. And there is no admission fee to enjoy the park.
If you are looking for something unique to do, check out Big "M" Casino – a casino on a boat. Test your skills and luck at one of the many table games or slot machines and see how you can win while cruising on a yacht!
If you want to step back into the prohibition era, check out Twelve 33 Distillery who distill their craft spirits through an intricate process using locally sourced ingredients. They host tours of the distillery and tasting flights with six of their signature spirits that can be easily booked on their website.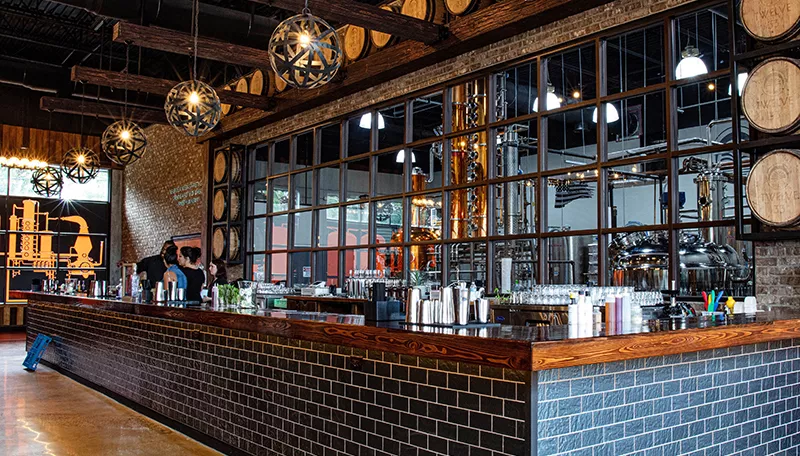 Now after all these fun activities, it's time to eat! Known for its history and fine dining, The Brentwood Restaurant and Wine Bistro is actually housed in a bed and breakfast built in 1910. In the mid-1980s, the home was purchased and transformed into a French bistro serving dishes at the highest level, while keeping the Victorian charm of the home intact.
The Parson's Table is located in the first Little River Methodist Church built in 1885, and later converted into a restaurant in 1978. Many of the rooms feature the antique stained glass from the church and the original wood from the church walls. Serving Coastal Carolina favorites, The Parson's Table uses fresh produce and seafood locally sourced in South Carolina.
For a casual atmosphere, sit down and relax at Captain Juel's Hurricane located on the Intracoastal Waterway in Little River. Family owned and operated since 1945, this restaurant is serving coastal favorites such as stuffed grouper and fish sandwiches.
Of course, the famous Blue Crab Festival is held every May in Little River and is one of the largest festivals in the southeast. With an abundance of fresh, local seafood, the Blue Crab Festival is a local and visitor favorite. The Little River Shrimpfest in the fall rivals the Blue Crab Festival, and offers the same fun, laid back atmosphere, celebrating the tradition of fishing and seafood that makes Little River unique community in the Grand Strand.
For more information about traveling to and staying in the Grand Strand, please visit our website.