Make It A Shop The Strand Day
Enjoy 60 miles of Grand Strand shopping options for your pleasure! Make it a great day shopping to your heart's content since the Myrtle Beach area has everything from upscale specialty shopping, modern malls, factory outlets, Boardwalk shops, to downhome flea markets, beachwear shops, and antique shops. Bring both family and friends out shopping since any excursion in our area has attractions and entertainment all around. Experience the diversity of choice in so many fabulous places to shop all along our coastline. 
Right along with the "Hot Summer Nights" program of entertainment along the fantastic Boardwalk, be sure to visit all the historic shops of the Oceanfront Merchants Association, all a part of the revitalized downtown Myrtle Beach.
With two locations to serve you in the Myrtle Beach area, Tanger Outlets has everything to make your vacation happen in a grand contemporary style. Buy direct from over 100 retail manufacturers and save! Get coupons and save even more on name-brand designer shoes, clothes, and gifts.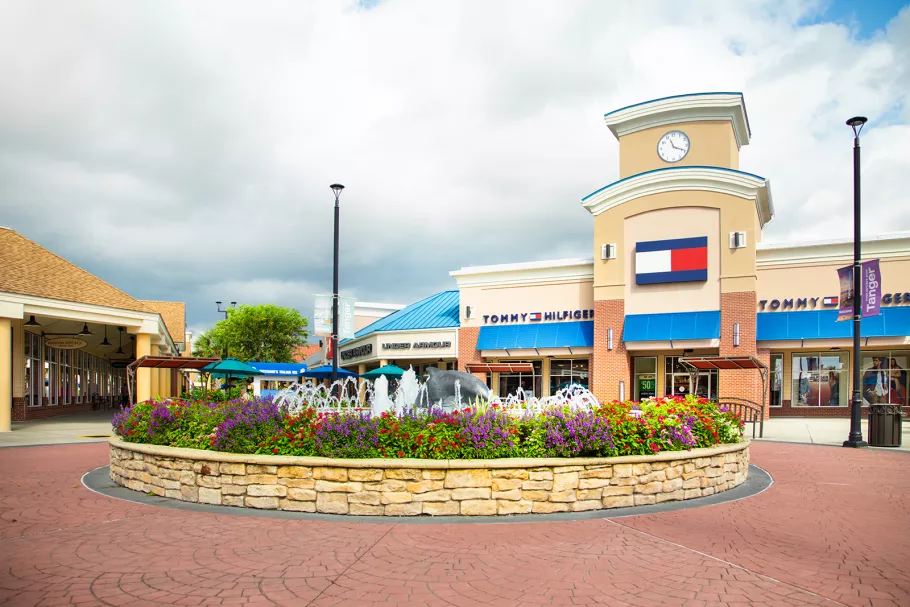 Our Myrtle Beach area's modern traditional-style shopping malls, with hundreds of shops, are the Myrtle Beach Mall, the Coastal Grand Mall, and the smaller Inlet Square Mall in Murrells Inlet. These key malls offer fantastic deals on clothing, shoes, and gifts to take back home!
Our flea markets include the air-conditioned Myrtle Beach Flea Market in Myrtle Beach and the traditional open-air Hudson's Flea Market in Surfside. Deals for gifts and great souvenirs abound at both locations!
Antique shops are found all up and down our coastline, from the Little River area to Pawleys Island. Keep your eyes open for the deals!
Right on the Intracoastal Waterway in North Myrtle Beach is the upscale Barefoot Landing, a full-service shopping and entertainment village in a relaxed natural bird sanctuary setting. You'll be thrilled by over 75 specialty retail shops with jewelry, apparel, shoes, foods, wines, art, toys, and more, all located right next to entertainment like the House of Blues and the Alabama Theatre.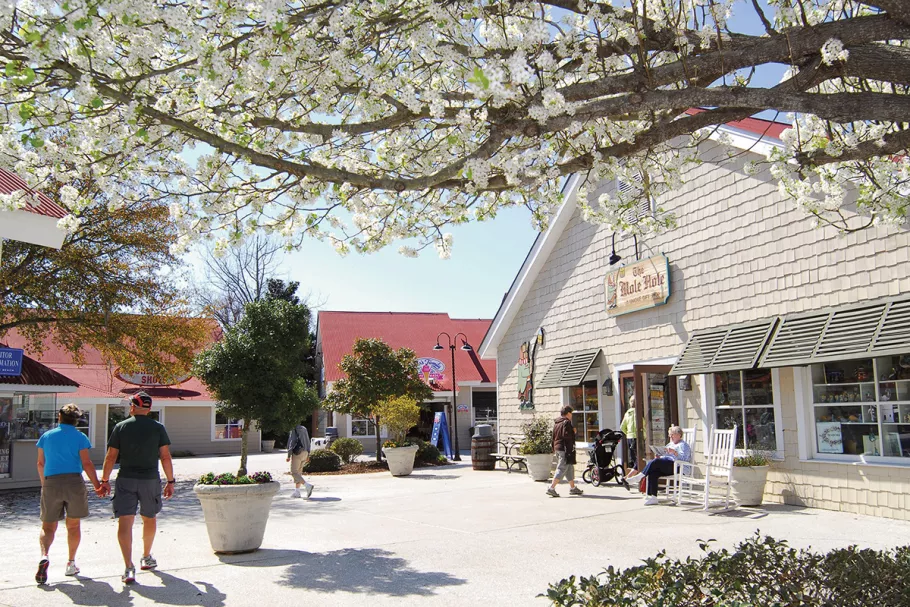 For the connoisseur of shopping, Market Common is a special village with a surrounding brick and tree-lined urban community within Myrtle Beach. It's a cultivated atmosphere of shopping for unique quality apparel, shoes, and gifts in an eclectic atmosphere. Enjoy a deeply relaxing peaceful afternoon of shopping and then try out some of the area's best restaurants and pubs. You'll love the nearly 75 shops in the Market Common.