Surfside Beach Farmers Market
May 23, 2023 - October 31, 2023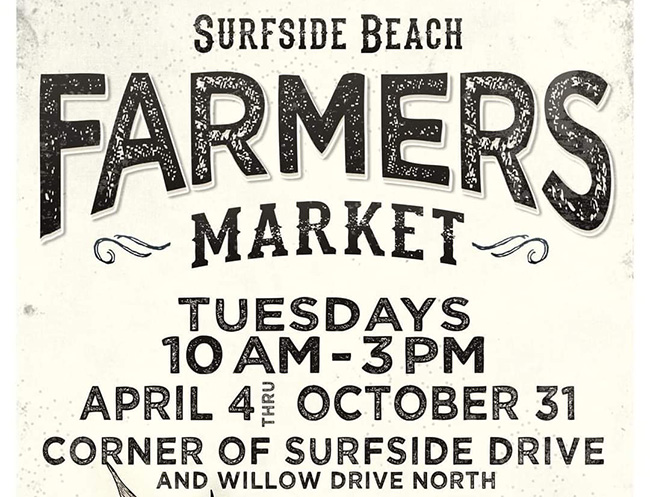 Surfside Beach weekly farmers market every Tuesday from 10 am to 3 pm through October 31, 2023, at Memorial Park in Surfside Beach, SC. The farmers market is sponsored by the Town of Surfside Beach featuring locally grown produce and craft items.
Fruits and vegetables
Local honey
Farm fresh eggs
Meats
Baked goods
Artisanal soaps
Potted plants
Knife sharpening services
Handmade jewelry
Coffee
Pottery
And MORE
**offerings may change weekly**
Interested in a vendor spot? Please call the office line at 843-839-4488 or use our website for more information: waccamawmarkets.org. We will NEVER ask for money over text or online, stay safe from scams.
Tuesday, September 26, 2023 | 10:00am
Tuesday, October 3, 2023 | 10:00am
Tuesday, October 10, 2023 | 10:00am
Tuesday, October 17, 2023 | 10:00am
Tuesday, October 24, 2023 | 10:00am
Tuesday, October 31, 2023 | 10:00am