October 20, 2023 - October 22, 2023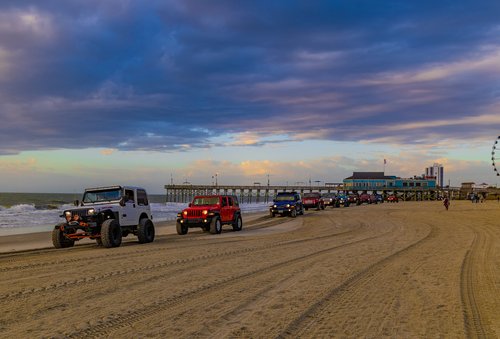 The Myrtle Beach Jeep Jam will be October 20-22, 2023, and is a 3-day festival featuring an epic off-road Obstacle Course, Car Show, Beach Crawls, Raffles, Nightly Parties around the city, and over 90 Vendors! Join us in the heart of beautiful Myrtle Beach, SC — the Jeep Jam is located just one block from the ocean! Locals and Jeep Enthusiasts are welcome to spectate for just $10 a day at the gate. Children under 12 are free!
Jeep Jam Times: 
Friday 1 pm - 5 pm
Saturday 11 am - 5 pm
Sunday 11 am - 5 pm
The Myrtle Beach Jeep Jam is located at the former Myrtle Square Mall site across from the Myrtle Beach Convention Center at 2501 N Kings Hwy, Myrtle Beach, SC 29577.
Friday, October 20, 2023 | 12:00am
Saturday, October 21, 2023 | 12:00am
Sunday, October 22, 2023 | 12:00am