Killer Queen: A Tribute to Queen
October 1, 2023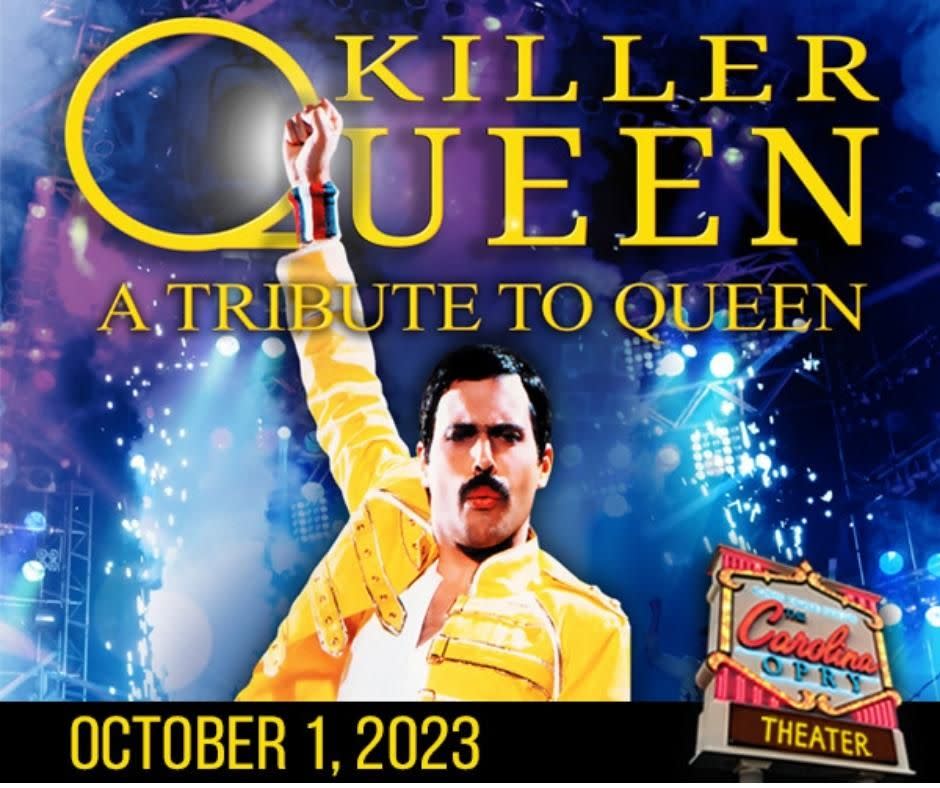 The premier Queen tribute band, Killer Queen, will be bringing their must-see live show to The Carolina Opry Theater!
Singer Patrick Myers is an absolute dead ringer for the legendary Freddie Mercury (both visually and vocally), resulting in a live concert experience that is second only to catching an '80s era Queen performance.
Killer Queen will be live at The Carolina Opry Theater on October 1, 2023 at 7:00pm. Tickets are on sale now. To buy tickets, visit https://thecarolinaopry.com/event/killer-queen-2023/, call 800-843-6779, or visit the box office.
Sunday, October 1, 2023 | 12:00am