On Location: Aynor, South Carolina
We are traveling from the top of the Grand Strand to the bottom and exploring the 14 communities that make up the Myrtle Beach area. We have been to Little River, North Myrtle Beach, Loris, and Atlantic Beach, Conway, and today, we are stopping by Aynor, South Carolina, for a taste of small-town America!
Aynor is also known as the "Little Golden Town" due to its friendliness and community pride. The city was first founded in the early 1910s and was an agricultural center for turpentine, tobacco, and cotton. Now, much of Aynor is still mostly rural and proud of their agricultural heritage, however, there are a few gems that you and your family should check out!
Head on over to Gore's BBQ and Country Kitchen located in downtown Aynor for some tasty home-cooking. Owned by Mr. and Mrs. Gore, they serve up traditional southern cuisine, like mac and cheese, green beans, fried chicken, and of course, BBQ. The BBQ is pit-cooked, flavored with "secret sauce", so you know it's good!
For an Aynor classic, try Ned's Sandwich Shop, home of the famous Ned Burger. They also offer chicken sandwiches and philly cheese steaks that make for the best lunch pit stop.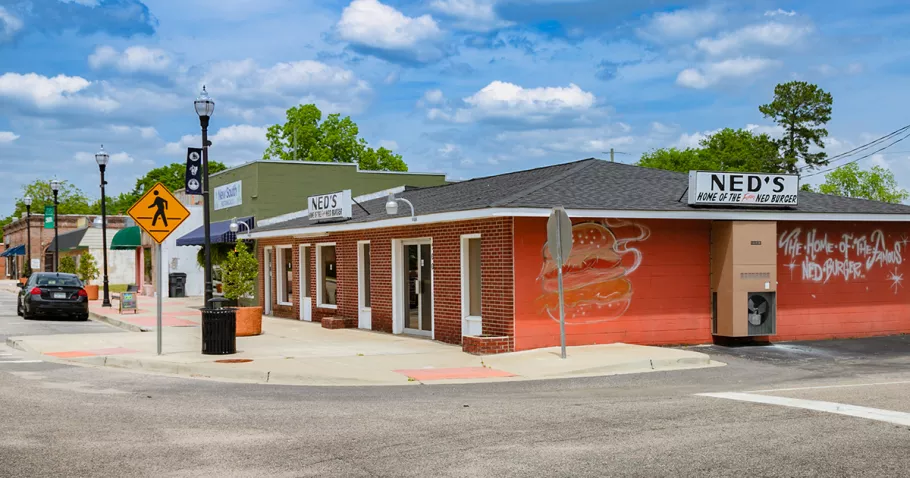 And who doesn't like pizza? Well, Aynor has two locally owned pizza shops that are both fantastic. Andy's Pizza is kid-friendly, laid-back pizza joint that will always hit the spot. With all your classic pizza favorites, Andy's is the perfect place to grab some dinner after a ballgame or a day in the sun. The second spot is Santino's Pizza, famous for their super subs and delicious pizza.
Aynor is also known for their annual Hoe-Down Festival that begins the fall season and welcomes every visitor with its small-town charm. This year, the Hoe-Down Festival will be held on September 18th, 2021 beginning with a parade at 10:00 am. There will be children's entertainment, arts and crafts, and food vendors.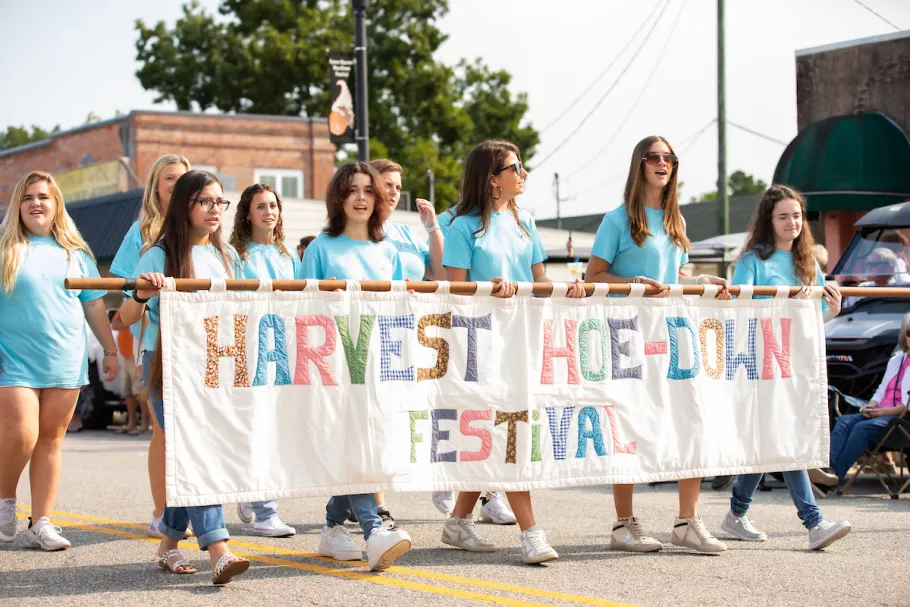 Southern Palmetto Farms is a family-owned farm in Aynor that is known for their cotton and corn mazes, tractor rides, sunflower fields and much more. They host birthday parties and groups where the kids (and adults too!) can learn about farming by getting up close and personal to their petting and feeding areas and fields. Throughout the year, Southern Palmetto Farms hosts events such as a pumpkin patch, egg hunt, and summer sunflower festival for the entire community to enjoy.
Walk through downtown Aynor to discover several locally owned shops, a railroad mural, and plenty of friendly smiles! 
Aynor Videos
Beyond the Beach: Explore Aynor, SC
Join us as Visit Myrtle Beach explores all the restaurants, things to do, and history that makes Aynor, SC a must-see town while visiting the Myrtle Beach area.