Myrtle Beach Restaurant Week as Delicious as Ever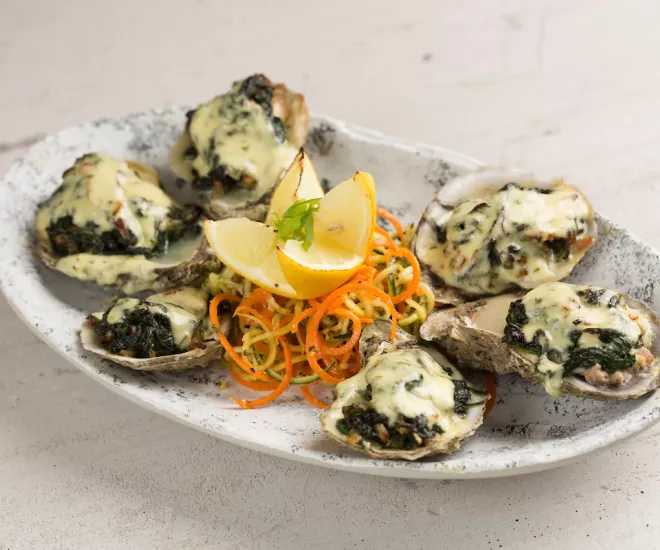 Myrtle Beach Restaurant Week as Delicious as Ever
The Grand Strand is home to a wide array of diverse cuisines and restaurants. In fact, there are over 30 cuisines represented across the Grand Strand, many located right in the heart of Myrtle Beach. You don't need to travel far to try a new dish - all delicious and unique, of course. The Beach is where everyone can find where they belong, and enjoy what they love. 
And we love food here at The Beach! Restaurant Week—which is actually 11 days long—gives foodies the chance to dine out for amazing values at a number of participating restaurants throughout our state from January 13-23, 2022. Myrtle Beach area restaurants participating range from casual to fine dining, offering a wide variety of menu items and price points. But all in all, everyone is sure to find a good deal! Many of these restaurants offer to-go options so you can still enjoy restaurant week at home. 
Most participating restaurants will offer a multi-course meal at a set price, usually including a starter, main meal, and dessert, and occasionally include a signature drink or the option to add on side courses. Because it's one of the more popular weeks for dining out with locals as well, we recommend a reservation, especially as many dining establishments are still serving a limited capacity of guests. Tickets are not required to take advantage of the awesome Restaurant Week lineup either, you simply have to dine out and support local restaurants! 
The list includes these restaurants, but check the Restaurant Week Website for the most recent additions: 
21 Main at North Beach
Carolina Ale House
Croissants Bistro and Bakery
Ducatis Pizzeria & Italian Trattoria
Hook and Barrel
Hot Tomato Italian Restaurant & Brick Oven
Ledo Pizza
Local Eat Drink Celebrate
Mojo's Marina Bar & Grill
The Brentwood Restaurant and Wine Bistro
The Wicked Tuna
For more information on Restaurant Week South Carolina and to see what each restaurant is offering, visit RestaurantWeekSouthCarolina.com.