Midday, Out-of-The-Water Activities To Do With Kids In The Myrtle Beach Area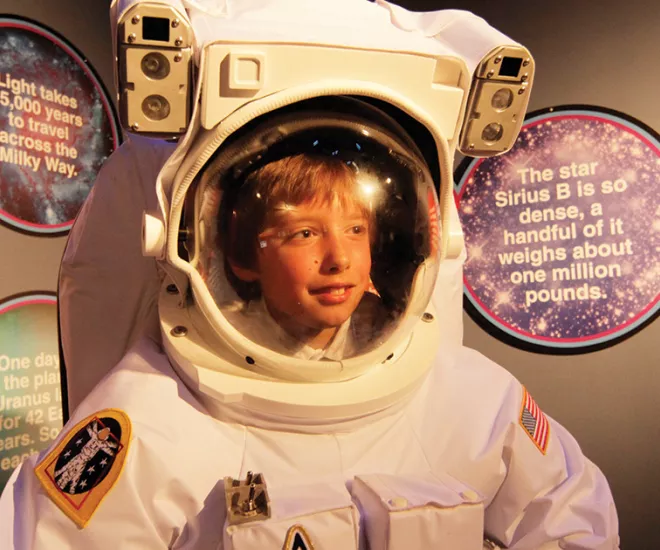 Midday, Out-of-The-Water Activities To Do With Kids In The Myrtle Beach Area
So, the kids have spent two days on the beach. They're having an amazing time, but by day three you're thinking it would be a great idea to get them out of the mid-day sun. Or maybe it's raining, and the kids are raring to go, but the beach is out! What are you going to do?
I've got great news for you! The Myrtle Beach area has an amazing variety of daytime mid-day activities that you will love just as much as the kids will. Rain or shine, you'll never be disappointed in the entertainment options along the Grand Strand.
Attractions
1313 Celebrity Circle Myrtle Beach, SC 29577
WonderWorks, an indoor amusement park for the mind, has 100 interactive exhibits for all ages. Experience 84mph hurricane force winds, lie on a bed of nails, land, design and ride a virtual roller coaster, climb an indoor ropes course, play a game of laser-tag, plus more! At Broadway at the Beach.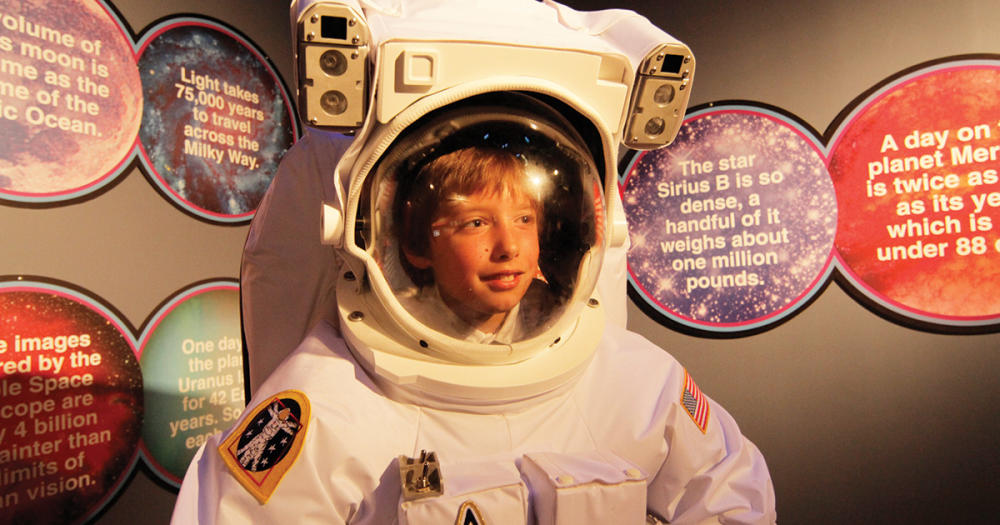 1322 Celebrity Circle Myrtle Beach, SC 29577
Dave & Buster's is OPEN at Broadway at the Beach! The only place to Eat, Drink, Play and Watch Sports in Myrtle Beach. Come in today and check our new innovative menu with food and drinks you won't believe, play all the newest games and catch all your favorite teams in the Sports Lounge!
Hollywood Wax Museum Entertainment Center - Myrtle Beach
1808 21st Avenue North Ext. Myrtle Beach, SC 29577
Get the best value in Myrtle Beach with 3 attractions for 1 ticket price: Hollywood Wax Museum, Hannah's Maze of Mirrors & Outbreak-Dread the Undead! Fun seekers of all ages will enjoy fun photo ops with movie stars & pop culture legends, a gallant mirror maze adventure to rescue Princess Hannah & a colossal zombie scare where you can save the world from a viral outbreak. Open 365 days at 9 a.m.
917 North Ocean Blvd. Myrtle Beach, SC 29577
It's going to be a bumpy ride. Better strap on your seat belts for this seriously realistic 5D Moving Theater experience. Our state-of-the-art theater with digital effects will make you feel like you're in the movie! Bump, dip, and shake your way through our indoor adventure ride.
1110 Celebrity Circle Myrtle Beach, SC 29577
Ripley's 1.4 million-gallon world-class aquarium features twelve-foot sharks, a beautiful 300-pound sea turtle and over 10,000 exotic sea creatures. Get up close and personal with our hands-on animal interaction, hourly dive shows and glide underwater along our 330-foot moving path. Visit our fun-filled gift shop and ask about our options for a banquet or Marine Science class for your group visit.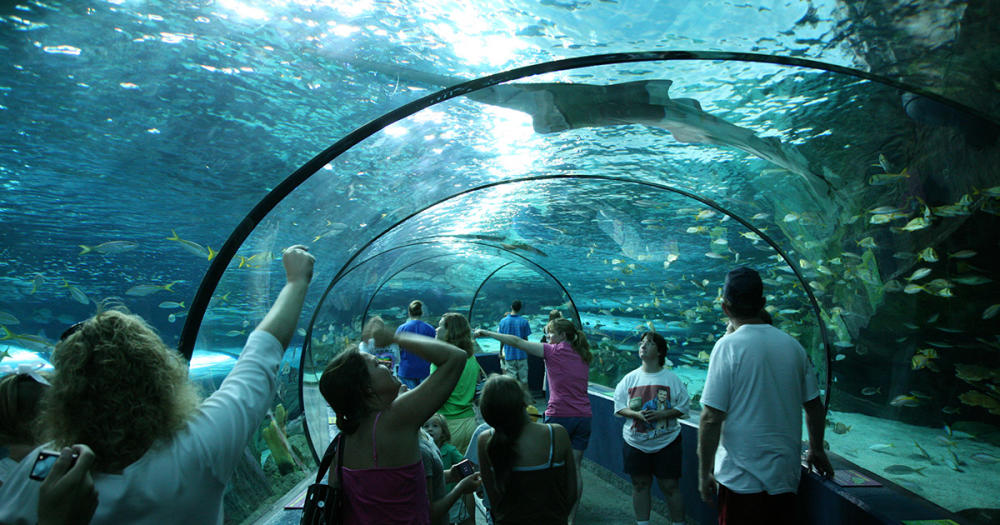 901 North Ocean Blvd. Myrtle Beach, SC 29577
Believe It or Not! Odditorium showcases the bizarre collection of Robert Ripley throughout his lifetime of worldly adventures. Since 1918, Ripley's tradition of scouring the globe for the world's most unbelievable exhibits has been carried on. A genuine human shrunken head, the world's tallest man, and a 6-legged pig only scratches the surface of what's behind our doors. Come & explore the odd!
915 North Ocean Blvd. Myrtle Beach, SC 29577
ENTER IF YOU DARE… Imagine your adrenaline pumping, your imagination stirring as you make your way through the flesh-eating monsters that await you at Ripley's NEW Haunted Live Action Adventure–LASER STRIKE! Strike down the creatures of the night with your very own laser gun rifle in our 10,000 sq. feet of action-packed combat! Beware, ages 8 and up.
913 North Ocean Blvd. Myrtle Beach, SC 29577
Hey! Who's that good-looking person in the mirror? That's you! You'll come face-to-face with your cute mug over and over as you attempt to find your way out of our enchanting labyrinth of mirrors! Embellished with LED lights and infinity mirrors, it's time to challenge your perception and sense of direction. Don't worry, we send search parties every half hour.
2200 North Oak Street Myrtle Beach, SC 29577
Sky Zone (formerly Rockin' Jump) is Myrtle Beach's ultimate trampoline park providing fun for kids and adults of all ages. We offer fitness and competition disguised as fun!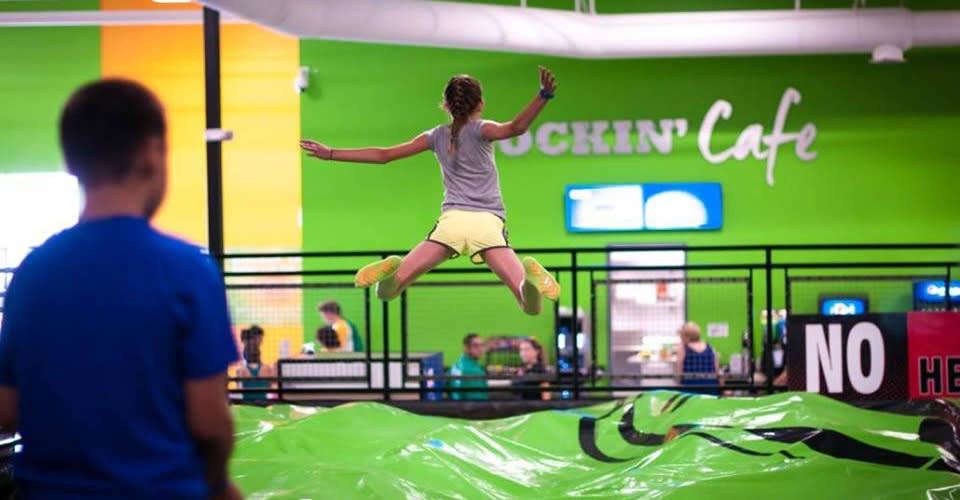 316 9th Ave N., Myrtle Beach, SC 29577
Escape rooms are fun, real-life adventure games that create memories and foster teamwork with friends, families, corporations, and events. The mission is to "escape" from a room by solving puzzles, manipulating objects, and searching for hidden clues along the way. Must solve within 60 minutes.
1199 Celebrity Circle Myrtle Beach, SC 29577
This ticketed attraction includes a fully themed lobby and theater experience. Guests join Homer, Marge, Bart, Lisa and the youngest Simpsons, Maggie in a new 4D Experience® adventure. Purchase tickets at the box office. You can also visit The Simpsons Kwik-E-Mart at Broadway at the Beach and indulge in Buzz Cola, Heat-Lamp Hot Dogs, Lard Lad Donuts and the show-inspired Squishee flavors, as well as unique The Simpsons merchandise.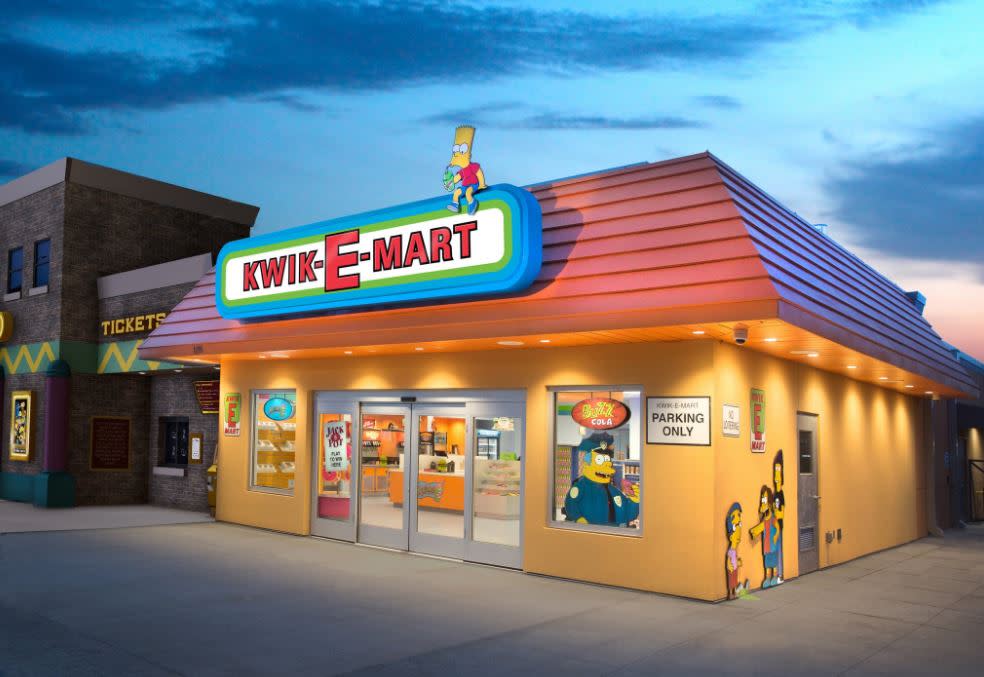 Museums
3061 Howard Avenue, Myrtle Beach, SC 29577
Come "Touch, Explore, and Play…" while learning through interactive exhibits and programs. Join the thousands of visitors including schools, local residents and tourists who enjoy the museum every year.
3100 South Ocean Blvd. Myrtle Beach, SC 29577
With 11 galleries that change throughout the year, Myrtle Beach's only art museum offers exhibitions featuring paintings, textiles, sculpture, photography, video, ceramics, assemblage, collage and more. A visit to the Art Museum's exhibitions can be enhanced by its lively programming, including artist receptions, tours, lectures, workshops and classes for both adults and children. FREE admission.
805 Main Street Conway, SC 29526
A collection related to the prehistory, natural history, history and culture of Horry County. Enjoy interesting exhibits, a huge fish tank, and educational programs.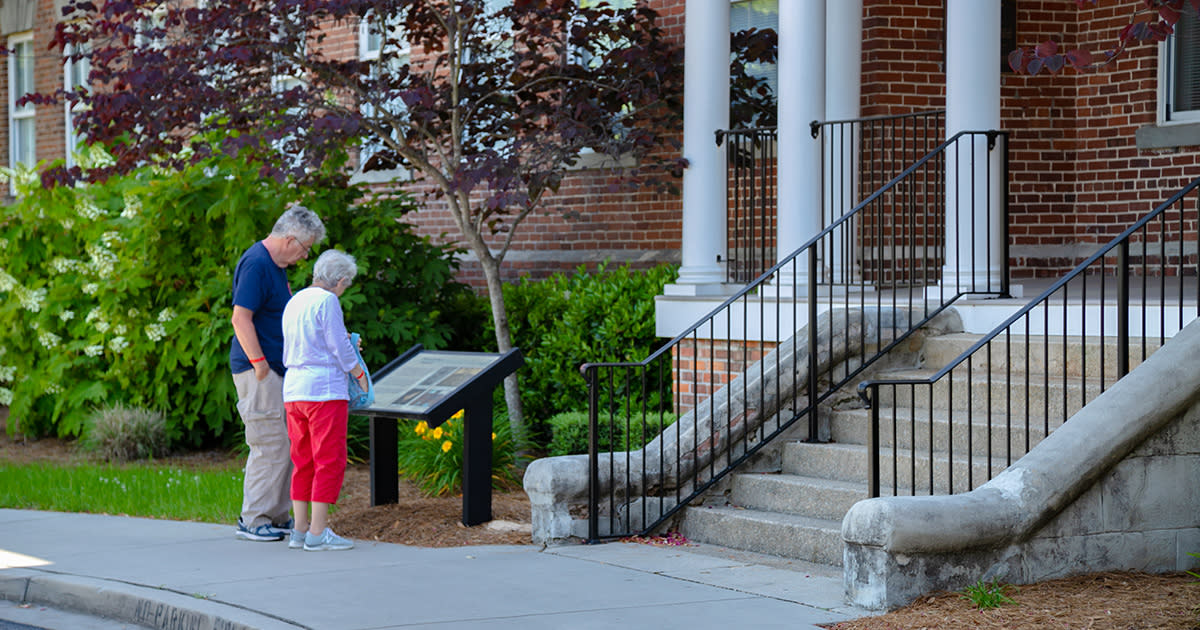 Movies
Catching a summer blockbuster is another great way to pass a rainy afternoon, and movie theaters can be found at The Market Common, Broadway at the Beach, Coastal Grand Mall, and Myrtle Beach Mall.
Games
From bowling to arcades to laser tag, there are plenty of spots to keep entire families indoors and busy on a rainy day. A few of our favorites are 810 Billiards and Bowling, Fun Plaza Arcade in Myrtle Beach, Garden City Pavilion Arcade and Backstage Mirror Maze and Backstage Escape Games in Myrtle Beach.
Shopping
From malls and outlet stores to specialty shops and boutiques, there are plenty of great places to find the perfect souvenir or new outfit. Coastal Grand Mall, Myrtle Beach Mall, The Market Common, and Tanger Outlets are just a few of the many locations worth checking out.