March Tickets on Sale for The Market Common Myrtle Beach History Trolley Tour
March Tickets on Sale for The Market Common Myrtle Beach History Trolley Tour
Tickets for the first of the March Myrtle Beach history trolley tours are now on sale.  This is the last of a three-month series that sold out every tour in both January and February.  Locals and visitors alike have loved these local history tours that depart each Tuesday at 2 p.m. from in front of the Grand 14 Cinemas at The Market Common in Myrtle Beach—me included!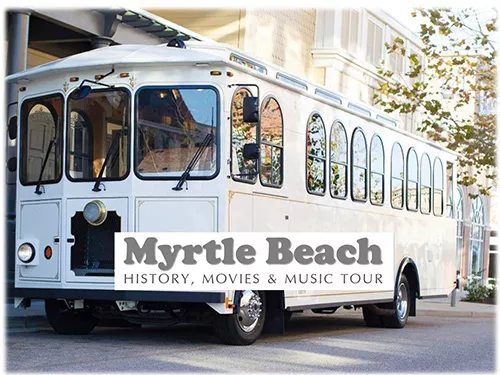 Making a stop at the historic Pine Lakes Country Club, the Early Myrtle Beach & The War Years tour tells the city's origin story and what it was like during WWII with U-boat threats off the coast and the arrival of German POWs. While the Myrtle Beach History, Movies & Music tour picks up with the city's coming of age, the movies that were made or premiered there, and the music that help shape its history. That tour stops at the Jack Thompson Gallery where guests meet the beloved local icon, photographer and historian. It makes a second stop at the South Carolina Hall of Fame. 
Last year, I joined the Early Myrtle Beach & The War Years trolley tour. It was such a fun and interesting way to spend a sunny afternoon. Our fellow tour-takers boarded the trolley for a one-hour narrated tour with the brilliant Kathryn Hedgepath, who organizes and curates these wonderful outings. How one person can hold so many historical facts and names in one brain is astounding to me. And to then be able to take that information and tell fantastic stories is yet another gift! I've lived in the Myrtle Beach area almost my entire life and yet I learned things I never knew about our area.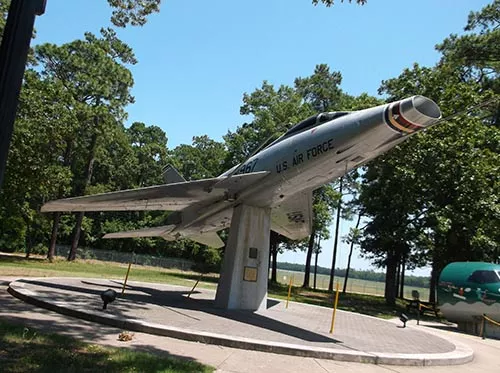 The tour stopped a few places, including Warbird Park, the General Robert H. Reed Recreation Center that is home to a small military museum, and at the Myrtle Beach International Airport's Norton General Aviation Terminal which features displays from the Base Operations building that once stood on that site. After the three-stop tour, the trolley dropped us off at Tupelo Honey around 3 p.m. for a one-hour catered reception and historical presentation. The food at Tupelo Honey is always something to look forward to, but I also really enjoyed being able to talk to other trolley passengers. So many of them had their own stories about Myrtle Beach in the past. Now next on my list is the Myrtle Beach History, Movies & Music tour! 
For those interested in participating, tickets for the trolley tour and reception are $30 and include the catered food at Tupelo Honey. To purchase tickets or for more information, go to MarketCommonMB.com/events.