Learn the History of Hopsewee Plantation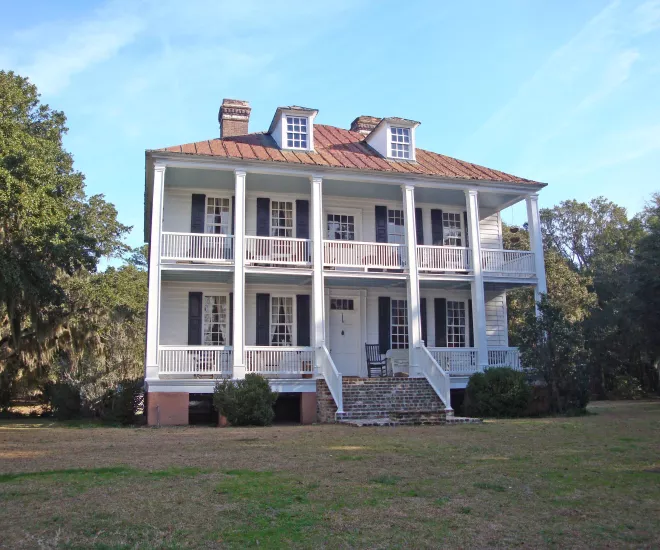 The Myrtle Beach area we all love was built on a strong foundation of southern hospitality, good cooking, and laid-back living.
Hopsewee Plantation is a piece of Grand Strand history that still stands to tell the story of our area. Located near Georgetown, SC, on the Santee River, the Hopsewee house was built in 1735 and served as a rice plantation. Hopsewee Plantation is known as the birthplace of Thomas Lynch, Jr., a signer of the Declaration of Independence and an influential Patriot, representing the people of South Carolina at the time.
The Lowcountry region, including several plantations similar to Hopsewee, grew to become the largest producer of rice in America during the Colonial period. This success was due to the enslaved African Americans who worked the rice fields and introduced successful growing methods from West Africa, such as irrigation systems, marshes, and water level tactics.
The Africans are also called the Gullah-Geechee people, and they have passed down their rich history and traditions for all of us to learn about and honor. During the Colonial period, they would weave intricate baskets out of sweetgrass (a common plant growing in the marshes that you can still see today) that would be used in the rice production process. The tradition of basket weaving has been taught throughout the generations of Gullah families living in our region and extending to northern Florida. Hopsewee offers a hands-on workshop to learn the art of basket weaving. The classes are taught by a Gullah descendent, and eighth generation weaver named Vera Manigault.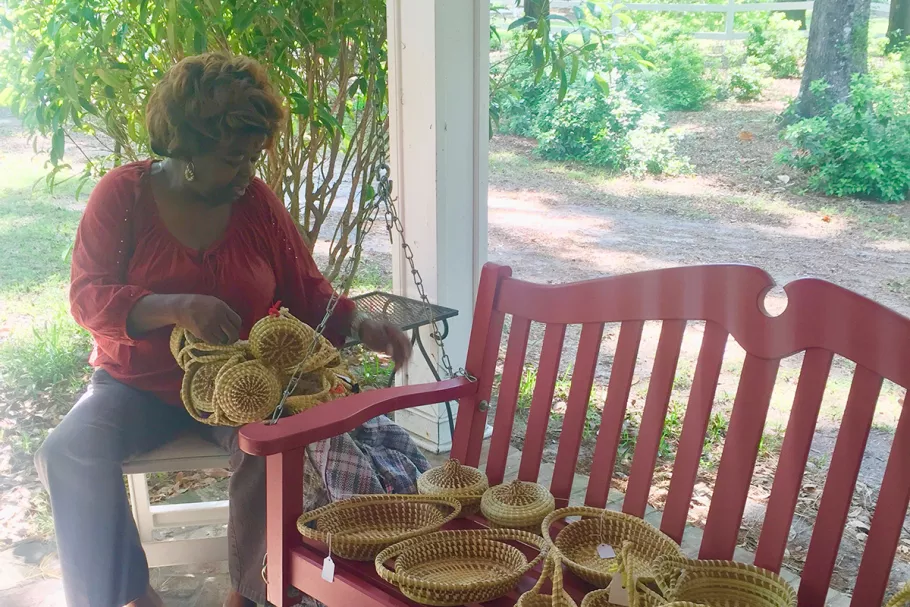 Hopsewee Plantation is listed on the National Register of Historic Places and became a National Historic Landmark in 1971. Hopsewee is now a private residence that is open for tours Tuesday through Saturday. The house and two remaining slave cabins are available to tour, with dining in the River Pak Cottage Tea Room. The original brick foundation of the house is still intact, with a typical Lowcountry floorplan, elaborate handcrafted molding, and heart-pine floors. The entire property is a peaceful step-back-in-time for all visitors.
Their River Oak Cottage Tea Room has been named one of the state's top tearooms and features an English tea service along with a delicious menu. The complete lunch menu includes recipes created by Hopsewee homeowner Raejean Beattie, a gourmet cook and history buff, and accurately reflects the tastes and traditions of Lowcountry cuisine. The tea room's fare is so popular that the Beattie's have recently released a cookbook, Hopsewee Cooking, which features over 100 traditional Lowcountry recipes. The cookbook can be purchased here.
Make reservations today and learn more about Hopsewee Plantation. If you are planning a trip to the Myrtle Beach area, we have hotel deals, itineraries, and more so you can plan your perfect beach vacation.