Kid-Friendly Restaurants in Myrtle Beach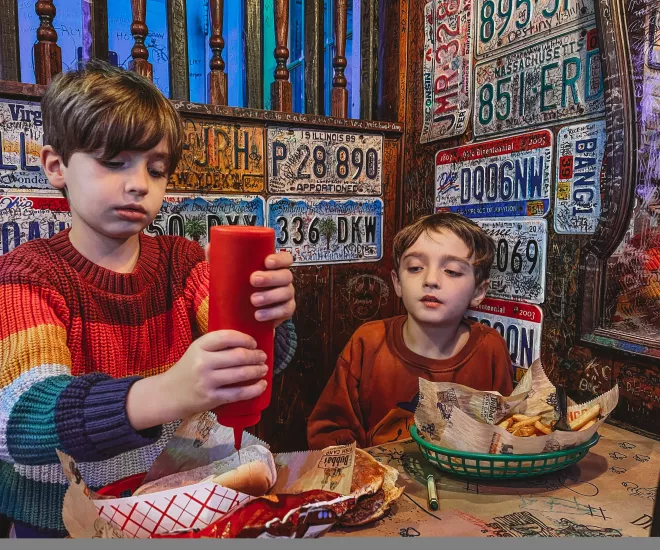 When the whole family is fully involved in grabbing dinner out at a restaurant somewhere in Myrtle Beach, it's nice to know the best places to go that will welcome your kiddos with open arms – and entertain them, too.
Here are a handful of family-friendly restaurants I recommend:
local's fav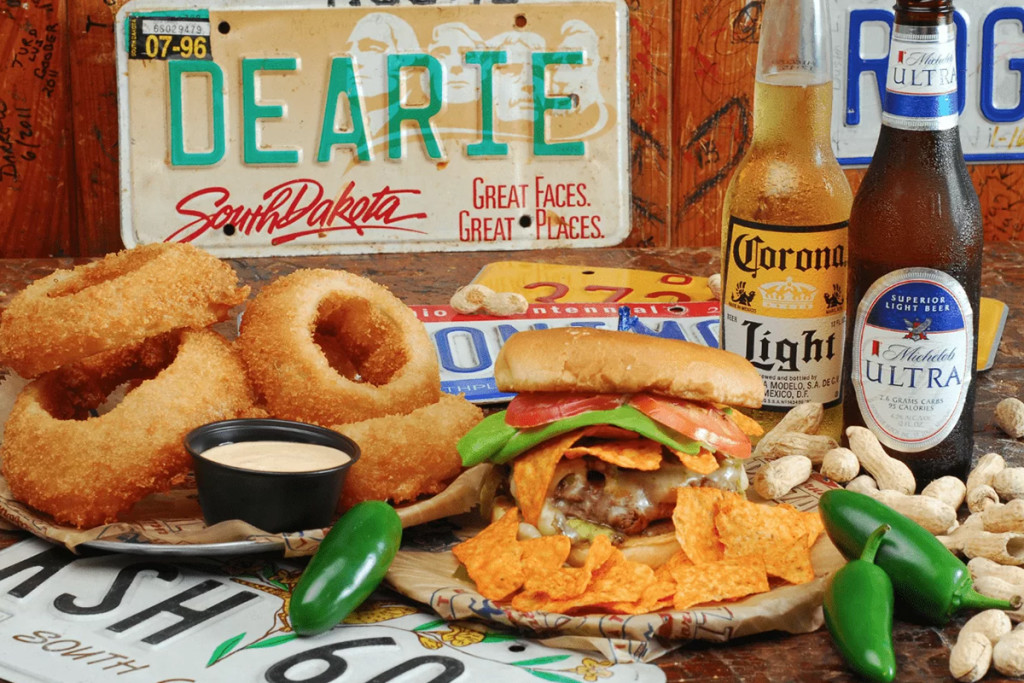 1.
River City Cafe - Myrtle Beach
Who wouldn't want to be encouraged to shell and throw peanuts from a centerpiece bucket onto the floor and not worry about cleanup? That's exactly the kind of family-friendly fun and service you'll find at any of the seven River City Café locations throughout the Grand Strand. But that's just the start: you'll also love putting your hands on the best burgers in town and digging into their world-famous onion rings, hand-cut French fries, and more. Better yet, before your order is up, check out all of the license plates pastered all over the walls of this beach bungalow, let the kids crayon all over the butcher paper tablecloth, and parents can sip on one of the long list of beers on tap.
local's fav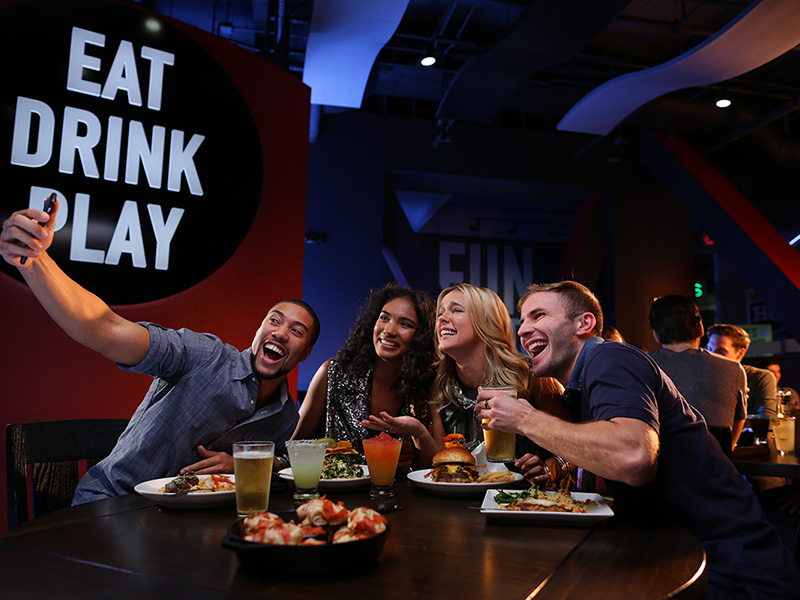 This massive combination arcade and sports bar chain is perfect for all ages. The kids can go wild on any of the countless games, from classics, like Pac-Man and Pop-a-Shot, to the latest video and VR games, like Top Gun Maverick, and everything in between, like air hockey, Skee-ball, billiards, and bowling. Meanwhile, the grown-ups can catch a game on any of the giant TVs just about everywhere in the building, sip on an ice-cold beer, and order food, like burgers, wings, fries, and more for the whole family when the kids come up for air from gaming.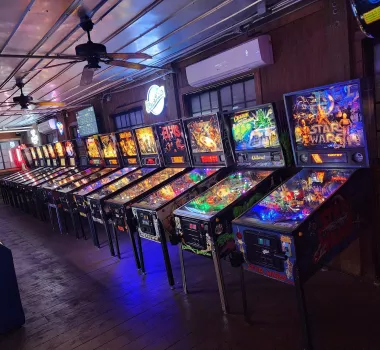 Not only will the kids love this place at the former Milardo's, but parents will have a dose of nostalgia, with the lineup of 1980s arcade classics, such as Donkey Kong and Pac-Man, and pinball machines, mixed in with newer games. And you pay to play with a good, old-fashioned quarter! When it's time to refuel, order from their large menu of pizzas, munchies, sandwiches and more.
local's fav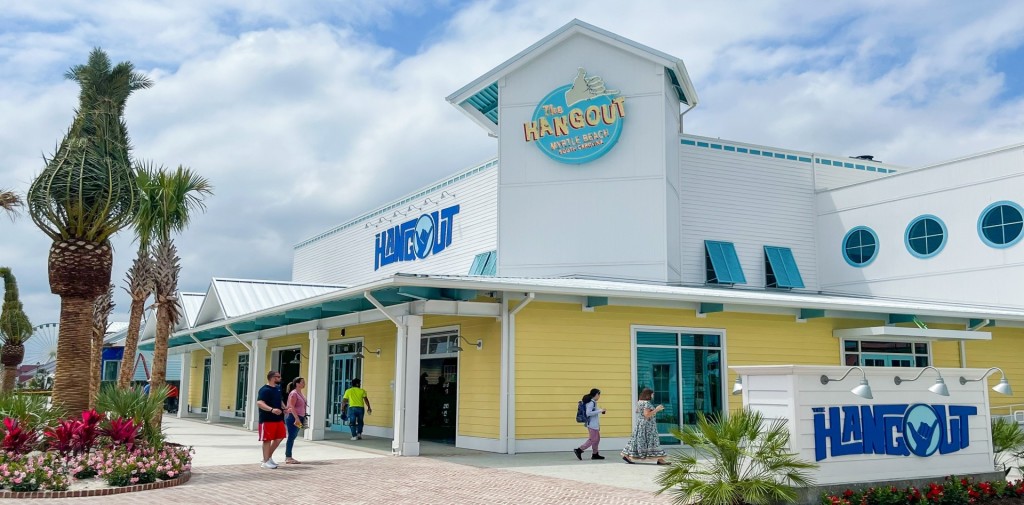 This new family restaurant within Broadway at the Beach has become a place to eat, have a ton of fun, and, well, hang out. There's free music nightly, beach access, a fire pit, a foam pit, a courtyard complete with a sand pile, games – and dancing is encouraged anywhere! The Hangout's menu features nachos, burgers, seafood platters, salads and soups. Little ones will love the milkshakes … grownups have to try their spiked slushees (or any concoction from the full bar).
local's fav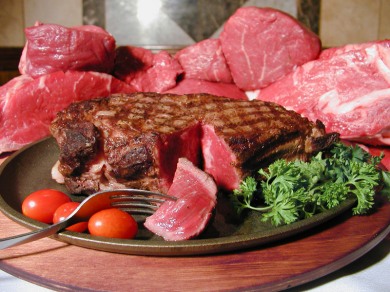 5.
Angelo's Steak & Pasta
Home of the "Greatest Steaks in the Universe," Angelo's combined with two separate buffets and individual dining rooms that are able to easily accommodate large groups, and it's easy to see why this is a local family favorite for the past 41 years. From steaks to chicken, pasta to pizza, and cheesecake to pie, Angelo's has a menu packed to the brim with delicious dinner options for the whole family.
local's fav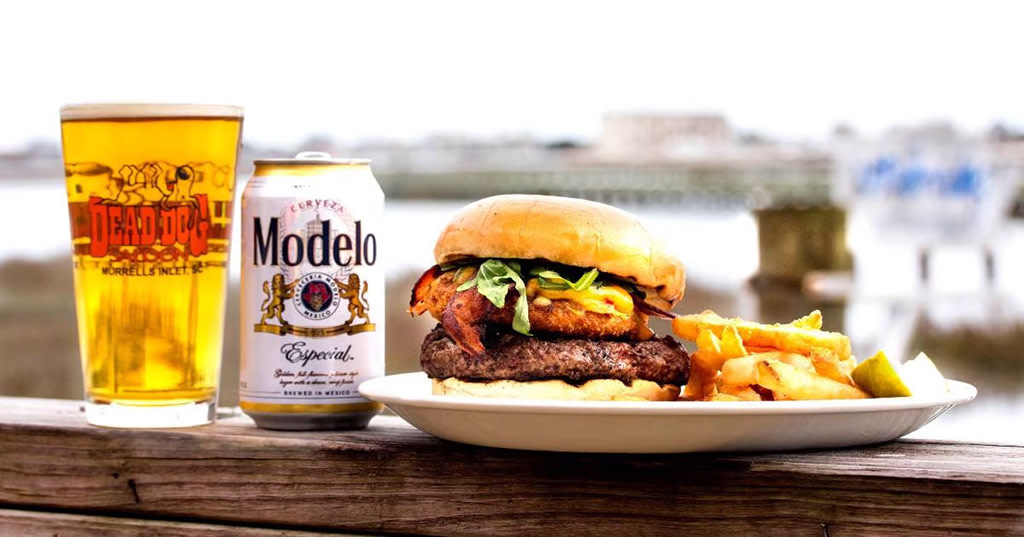 This waterfront restaurant along the Murrells Inlet MarshWalk is known as a fun, family-friendly meeting place named after the owner's former family dog, Dudley. Since 2002, it's been a locals' gathering spot for lunch, dinner and dancing to live music on the stage. Choose to dine within either its indoor and outdoor areas equipped with three bars and large-screen HD TVs. Try their Boo Boo Bites, Woof Woof Wings, fish baskets, burgers, house-made barbecue and happy hour drink specials. After dinner, stroll down the MarshWalk and check out the water views (and the goats on goat island!).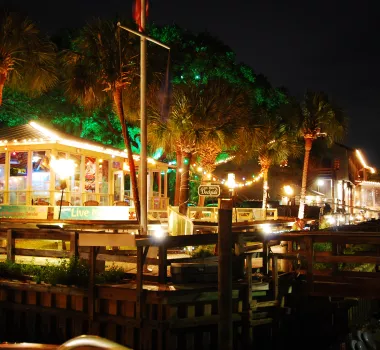 Another MarshWalk landmark, Creek Ratz and its rustic, nautical atmosphere is a cool-casual restaurant on the water for families to kick back and enjoy. Expect reasonable prices, a fresh seafood menu and great children's menu, a full raw bar, and daily happy hour. Live music is also on the schedule – everything from country to beach music – on the lawn, where the kiddos can run and dance.
featured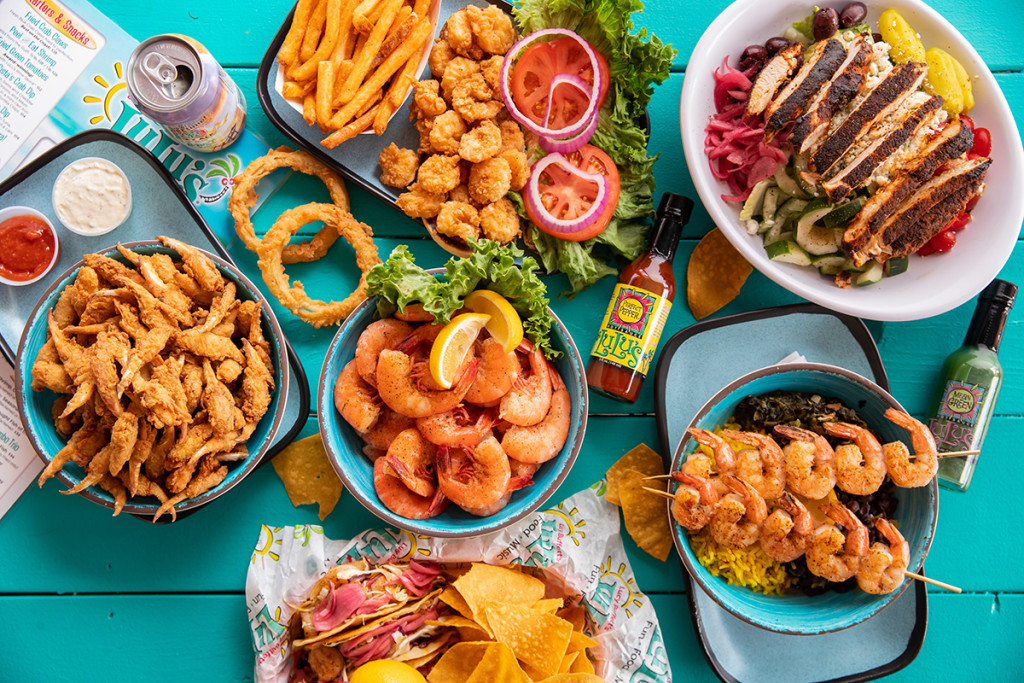 8.
LuLu's North Myrtle Beach
Lucy Buffett's Lulu's is the centerpiece of food, family, and fun at the beach! Located on the Intracoastal Waterway, Lulu's hosts a nightly lineup of live music and a children's paradise of ropes courses, a sandy beach with the Fountain of Youth and a beach volleyball court, and LuLu's Beach Arcade. It all serves as the perfect location for families to come and unwind after a long day. Their menu includes favorites like Peel and Eat Shrimp, Fried Green Tomato BLT's, and Pulled Pork sandwiches. They also offer gluten free, shellfish free, soy free, and other specialty menus for all to enjoy.
featured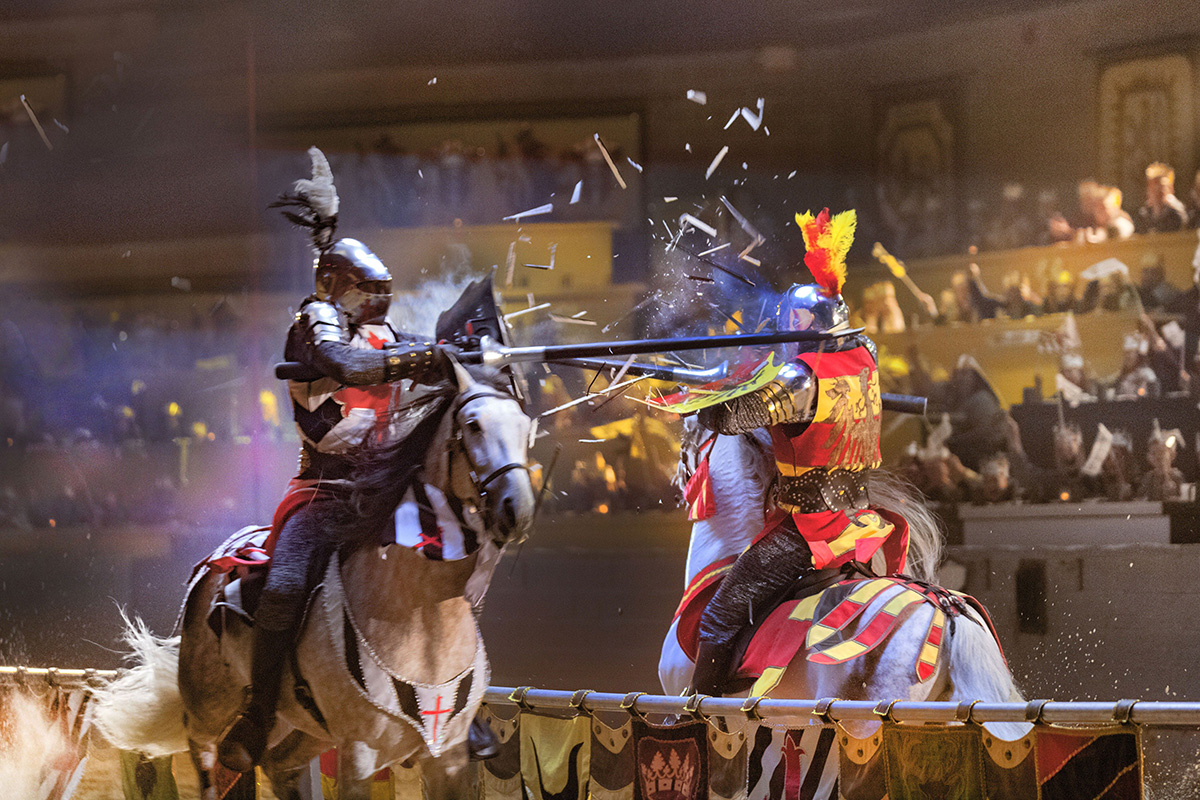 9.
Medieval Times Dinner & Tournament
Hear ye, hear ye! Gather the family 'round for a one-of-a-kind feast and show at Medieval Times, where the 11th century-style castle will take you back to Medieval Spain. Here, knights will fight for your honor with an action-packed jousting finale, the beautiful Andalusian horses will dance and prance, and you will eat a four-course meal fit for royalty with your hands all while cheering on your night inside the massive arena.
featured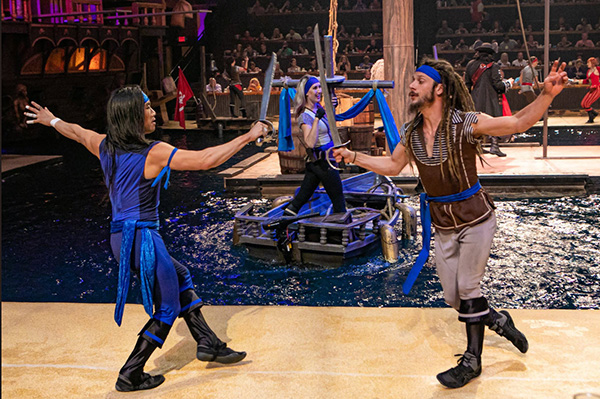 10.
Pirates Voyage Dinner & Show
Ahoy, matey! This dinner theatre transforms the beach into a hideaway lagoon, where a swashbuckling battle between Blackbeard, alongside his quartermaster Calico Jack, takes place amidst the Crimson and Sapphire crews. You'll take in their every move on land, on deck, in the water, and high above the full-sized pirate ships. Aerialists, mermaids, pirates, and tropical birds abound as you dine on a four-course feast.
Travel back in time at this dinosaur-themed, family-friendly restaurant, featuring life-sized animatronic dinosaurs, a lava mountain, a talking tree, and a flying dragon bar. It will be unforgettable experience that the kids will be talking about for days! Sink your incisors into lava mountain ribs, caveman steaks, a saber tooth chicken sandwich, and much more. Finish it off with a chocolate dragon egg!
featured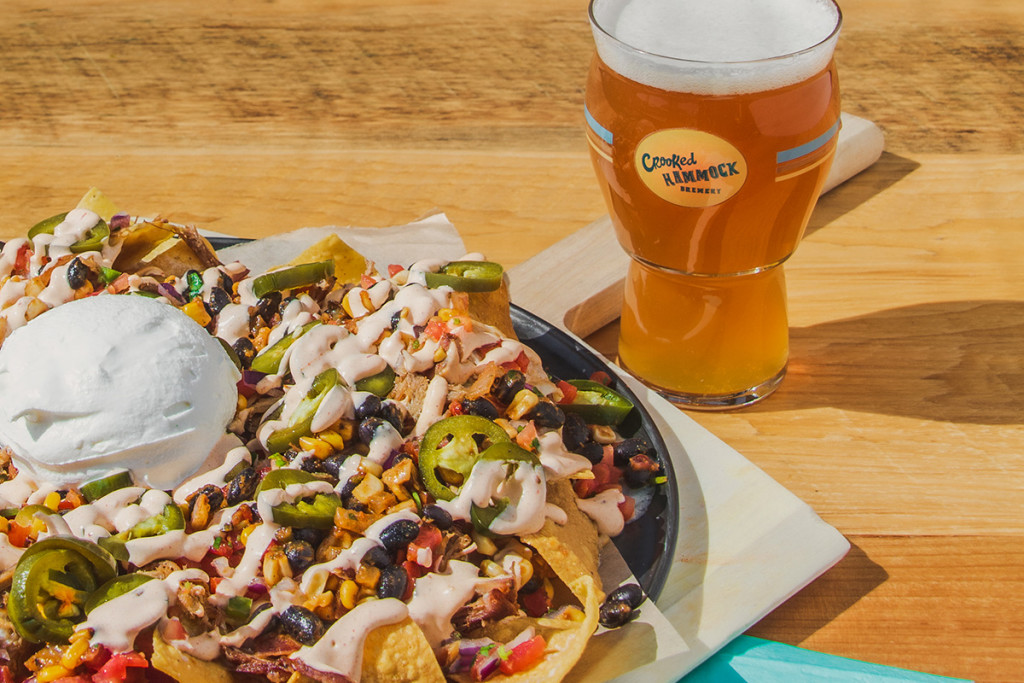 12.
Crooked Hammock Brewery
This fun, funky brewery in Barefoot Landing welcomes families to laugh, sip and dine indoors and out, plus have some fun with live music and a layout of yard games and hammocks in the back. Their hand-crafted brews are delicious – and so is their menu, from the party starters to the fresh salads to the backyard cookout-themed dinners, sandwiches, and sides, like the grilled pineapple.