History for the Kids in Myrtle Beach
History for the Kids in Myrtle Beach
Do you have a young history lover in your family? Believe it or not, Myrtle Beach and the Grand Strand are filled with history! Any kid who loves American history, especially African American history, farming, native Americans and even tourism history, will find much to be learned in the Grand Strand. Here are 9 top sites to visit! I've chosen these particular sites because they are known to be accommodating for families with autism for just naturally having a nice set-up for it.
Brookgreen Gardens
Brookgreen Gardens is proud to recognize the culture of their formerly enslaved families and the Gullah Geechee Culture. At Brookgreen Gardens, they hold an annual Gullah Geechee Junkanoo Festival with vendors offering food and crafts and authentic music, dance and storytelling. This year it will be held Saturday, September 10, 9:30 - 4:00. In addition, Ron Daise, Vice-President for Creative Education and a Gullah descendant, presents a weekly lecture January through November. Within the gardens, The Lowcountry Trail is an exceptional way to learn about the enslaved African Americans who operated the rice plantations. The beautiful boardwalk winds through live oaks and past the rice fields. Listening stations offer narrations about the lives of the people who lived and worked there.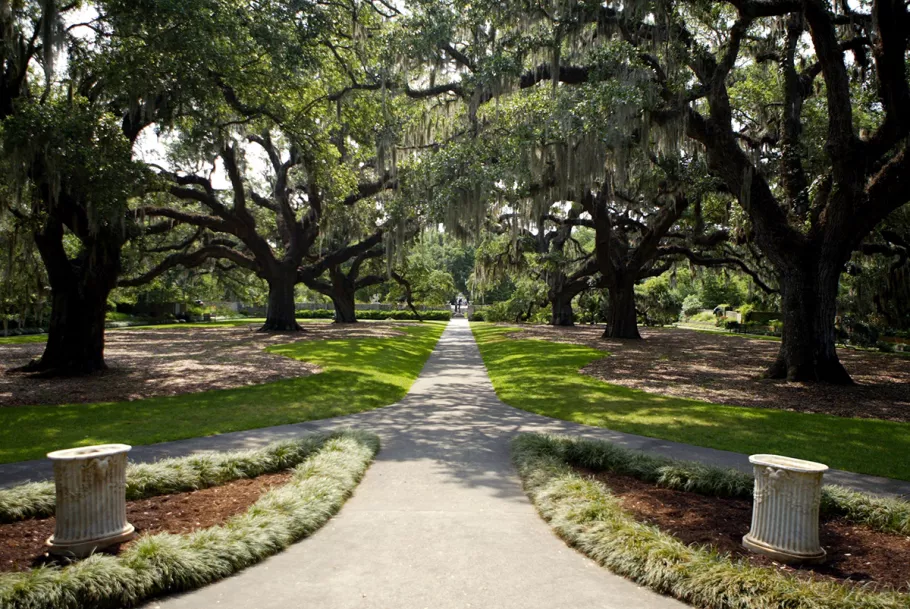 Hobcaw Barony
Slave Village bus tour at the Hobcaw Barony Research Center strives to honor both the natural environment and the local history. This 16,000 acre preservation was once a thriving rice plantation until the 20th century. Before colonization, this area was an important fishing and hunting ground for the Waccamaw Indians.  Eventually, the land was claimed by the English and divided into numerous plantations on which enslaved African Americans tended the rice fields. When the fields were abandoned, the freed slaves moved into the plantation homes and built their own villages. As a result, Hobcaw Barony has one of the best preserved slave villages in the area which can be viewed by bus tour. Be sure to schedule your trip on-line before you go. This tour costs $25 person and occurs on Tuesdays.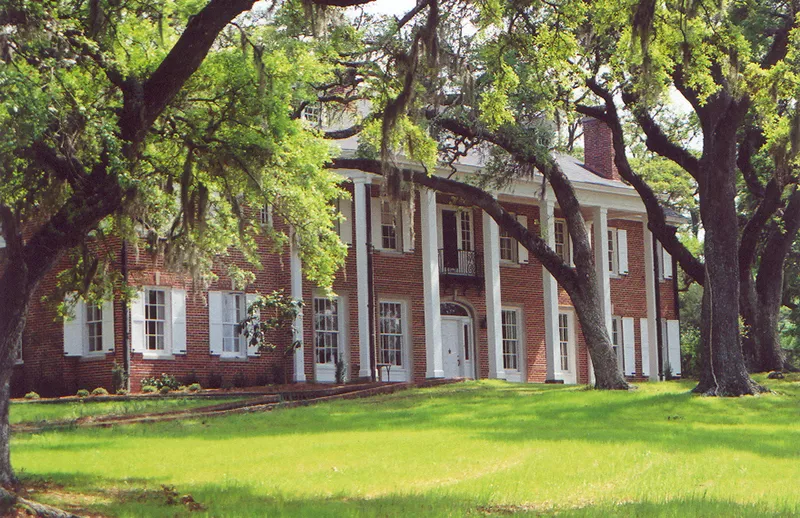 Market Common Warpark
If you visit the Market Common, you may be hard pressed to see its past as an Air Force base. But, if you enter by way of route 17 Business, you'll be welcomed by a collection of war planes inside a free park. Warbird Park has placards along their paths detailing the history of the Myrtle Beach Air Force Base. If you extend your walk to the surrounding neighborhood, more placards are along the streets highlighting leaders and heroes from the Air Force during its 40 years in Myrtle Beach. The three airplanes you can see up close are A-10, Corsair and Sabre.
Horry County Museum and L.W  Paul History Farm
Horry County Museum and L.W  Paul History Farm in Conway invite you to learn about the history, prehistory and natural history of Horry County. Through their exhibits, you'll learn how Horry County got its name, be able to see taxidermied native wildlife, see old farm implements and visit a working farm. If you are wondering about how Myrtle Beach became such a tourist destination, the Beach exhibit will enlighten you. Check their website for the latest events at the farm which change with the seasons.
Boadway at the Beach: Pavilion Park Fun Park
If your little historian is needing something more interactive for the day, they can experience history without even realizing it! Long ago, when Myrtle Beach was simply a summer destination, it was famous for its Pavilion which housed dance floors and social areas. Many iterations of the pavilions suffered fires and hurricanes with the most recent pavilion suffering financial difficulties and closing permanently in 2006. The Pavilion near the shore is long gone but the vintage amusement rides can still be found at Broadway at the Beach in the Fun Park. The most famous ride is the carousel which was built in 1912 and is one of only 15 working Herschell-Spillman carousels in the country. Other vintage rides include the Teacups and The Scrambler. This park can be very crowded and noisy so take along your noise canceling headphones if needed for sensory-issues.
Sea Captain's House
If you have a hankering for a fantastic seafood meal and would like to get inside an authentic beach cottage, visit the Sea Captain's House in Myrtle Beach. The Sea Captain's House is a fabulous restaurant along the shoreline housed in an original inn built in 1930 for the Turner family. After it exchanged hands twice, it was purchased by the Mrs. Nellie Howard who opened the cottage as a guest house with 9 rooms and 3 home-cooked meals every day. She set the standard for Myrtle Beach's hospitality that still exists today. In 1954, a hurricane destroyed the front porch which inspired Mrs. Howard to build a Florida room for her guests.  By the 1960s, travelers were seeking a different kind of experience and the cottage fell out of favor. It was purchased in 1962 to be torn down and replaced by a highrise. During the wait for financing, the new owners decided to turn the cottage as a restaurant and it's still going, 60 years later. The Florida room, filled with beautiful windows overlooking the ocean, still stands today and feeds hungry visitors and locals every day!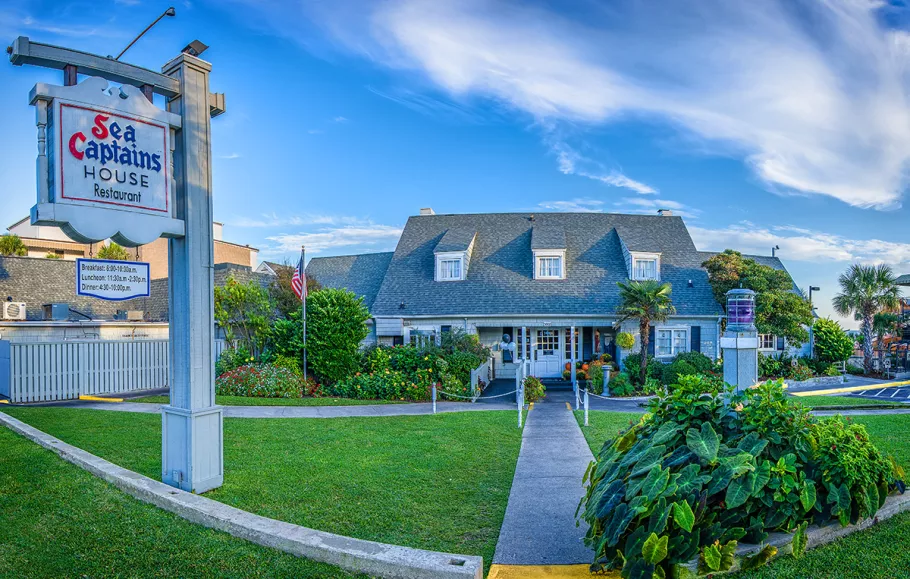 Georgetown, on the southern end of the Grand Strand, Georgetown offers three historical gems that can all be visited in one trip.
Hopsewee Plantation
Hopsewee Plantation is a preserved example of a plantation home and the birthplace of Thomas Lynch, Jr. who signed the Declaration of Independence. Tours of the home are available Tuesday through Saturday and they also serve meals from 11-3 pm. You can also learn more about the Gullah Geechee here and learn how to weave a sweetgrass basket.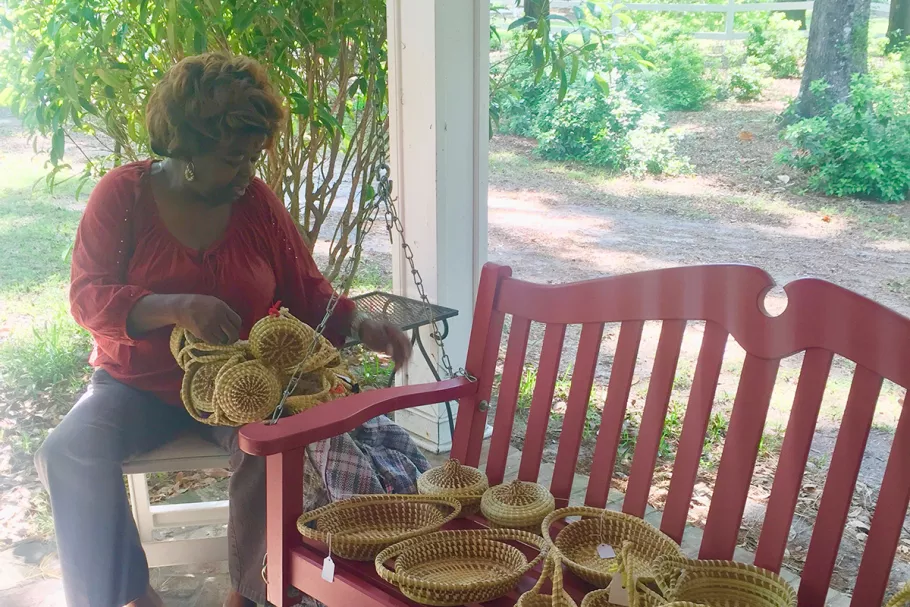 Kaminski House
Kaminski House is a museum housed in an antebellum home right along the river. This beauty is open to the public and is a prime example of a lowcountry single house. It is furnished with a variety of period pieces including some built right in Charleston. If you think this kind of setting is too formal for your family, just visiting the grounds, which are gorgeously draped by live oaks, are worth the trip. 
The Rice Museum
The Rice Museum explains the impact of rice growing along the edges of the many rivers in the area. Dioramas, maps, paintings and artifacts help explain the history. The Kaminski Hardware Store is also part of the Rice Museum and houses a maritime exhibit, gift shop and art gallery. This museum also explains how Mr. Kaminski came from Poland to escape conscription into the Czar's army.
The Grand Strand has endless stories to share and teaches us many lessons about perseverance, economics, farming, and human struggle. Surely one of these pieces of history will grab the attention of any child who is a little historian. What do you want to learn today?