Celebrating Earth Day in Myrtle Beach, Today and Every Day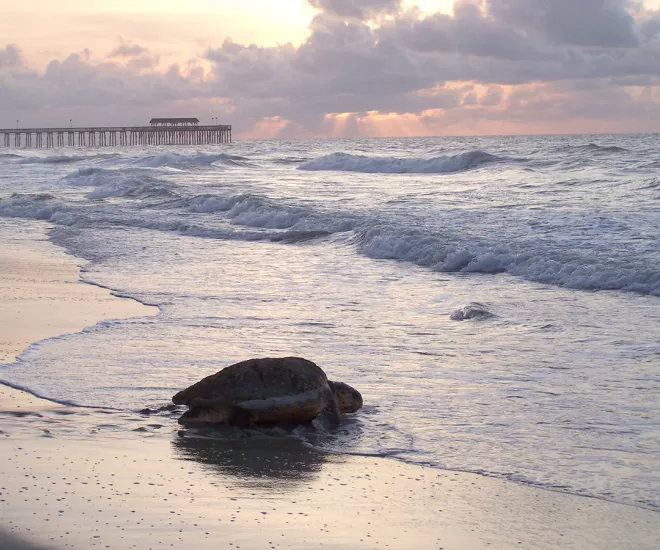 Celebrating Earth Day in Myrtle Beach, Today and Every Day
Happy Earth Week from The Beach!
We are taking this week (and every day!) to appreciate the great outdoors and to realize the steps we can take to preserve it for generations to come. The Grand Strand encompasses 60 miles of coastline along with 14 communities, which means locals and visitors have the responsibility to steward our wide variety of natural resources. From marshlands to sandy beaches, there is a spot outside waiting for you to enjoy this Earth Day. Here are some insightful examples of how The Beach is working to protect and preserve the natural beauty!
Protecting Sea Turtles
Did you know that sea turtles nest in Myrtle Beach? The month of May is actually the beginning of the sea turtles' nesting season until October. The female sea turtles will travel from the ocean to the sand dunes and lay a nest of around 120 eggs. After about 60 days, the baby sea turtles will emerge and travel back to the ocean. Several groups help move and protect nesting sea turtles if they are in the way of visitors or other beach projects. There are a few things that beachgoers can do to help protect sea turtles – as many species risk becoming endangered.
Turn off outdoor lights visible from the beach from dusk until dawn during turtle season.
Close shades or curtains on windows to shield indoor light that can be seen from the ocean.
Never shine lights on a sea turtle or take flash photography.
Do not disturb a nesting sea turtle. Observe from a distance.
Fill in any holes dug on the beach at the end of the day as turtles can get trapped in them.
Remove tents, chairs and other items from the beach and dunes at the end of the day.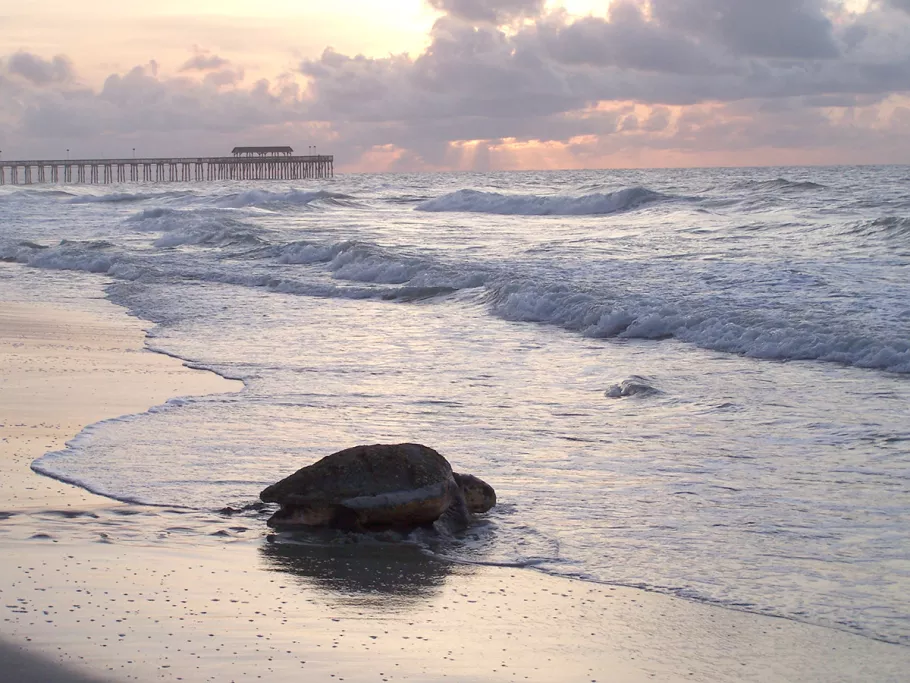 Visit the Two State Parks
The Grand Strand is home to two state parks, both working to protect the natural wildlife and beautiful coastline Myrtle Beach has to offer. Myrtle Beach State Park, located in the heart of Myrtle Beach, focused specifically on nature trails, surf fishing, and educational opportunities on the oceanfront maritime forest. The park's unique features include one mile of undeveloped beach that is home to loggerhead sea turtles, bald eagles, wild sea oats, live oaks, and more.
The second park, Huntington Beach State Park, located near Murrells Inlet, is home to a pristine beach, marshland, and a freshwater lake. This park is one of the top bird-watching locations on the East Coast with over 300 species of birds spotted, and the freshwater lake is home to alligators, native to our region. Salt marshes are considered one of the world's most productive eco-systems and are particularly preserved at Huntington Beach State Park. Check out their websites for more information on visiting hours and educational programs.
Beach Renourishment
The Beach Renourishment Project brings dredged sand from offshore to renourish the beach and sand dunes. This project is to primarily fortify the beach and infrastructure against storms, but it is also to provide a wider beach for wildlife and visitors to enjoy. This project reoccurs every 10 years, as more hurricanes and thunderstorms batter the coastline. After several terrible storms hit Myrtle Beach in the past five years, this project has rejuvenated the "living organ" that is the beach we all love. The project is currently completed. 
Each time you visit The Beach, help keep our beaches clean by picking up any trash that you may see and make sure that you dispose of your trash properly. The City of Myrtle Beach works hard to maintain the trash cans located at beach access points and assists vacationers with any trash and recycling needs. Together, we can help protect the great outdoors of the Grand Strand and enjoy its natural beauty every day!
For Earth Day Events, check out our website.