Bunch of Brunch Spots on the Grand Strand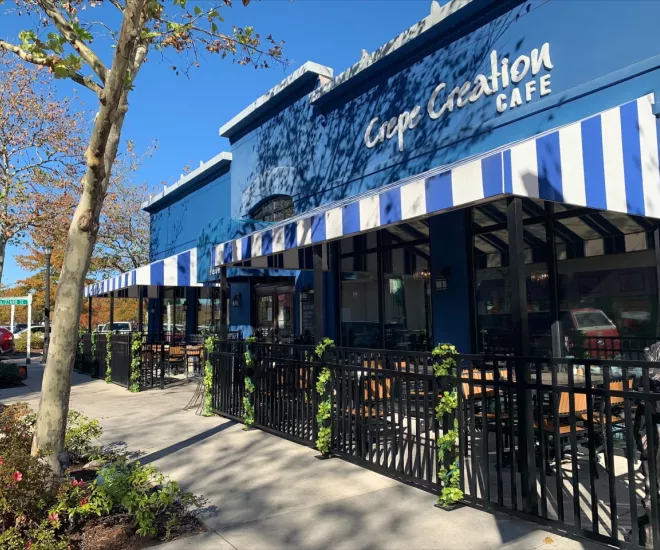 Bunch of Brunch Spots on the Grand Strand
Brunch happily lives in the day between breakfast and lunch – and the Grand Strand is alive and well with bunches of places to brunch. So, if you aren't an early bird that wakes up to catch the worm and you aren't quite ready for a lunch menu, I've gathered some of my favorite brunch spots on the beach.

10/Fold Biscuits
A Southern Kitchen, 4377 N. Kings Highway, Myrtle Beach
Sit back and enjoy true Southern hospitality that is the essence of this charming café, with their scratch-made Southern buttermilk biscuits paired with practically every brunch dish on the menu. Choose from specialties like the Sunday Supper fried chicken biscuit, The Roadhouse prime brisket, or the Shrimp Boy with fried shrimp, to name a few (they even offer gluten-free biscuits). Add on a side of grits or collards, or a dessert of biscuit bread pudding.
Crepe Creation Café
4012 Deville St., Myrtle Beach
This family-owned corner café in The Market Common specializes in sweet and savory brunch delights until 2 p.m. The pretty Parisian place serves breakfast bowls, eggs, Benedicts, and French Toast baguettes, but the menu's centerpiece revolves around the crepes stuffed with everything from egg and cheese to Santa Fe to Swiss Morning to everything delicious in between.
Chestnut Hill 
9922 N. Kings Highway, Myrtle Beach
This Restaurant Row landmark's Sunday brunch is award-winning and a must on your brunch list. The offerings on the all-you-can-eat are too many to list, but include homemade quiche, stone-ground grits, poached salmon, peel-and-eat local shrimp, a carving station of prime rib au jus and baked Virginia ham, fresh seafood medley, fresh vegetables, sweet potato casserole, and fresh fruit cobbler.
Croissants Bistro & Bakery
8014 N. Kings Highway, Myrtle Beach
Open since 1995, this Myrtle Beach mainstay is known for their quality coffee, pastries, and brunch items. Take your pick; either way, you're in for a treat of homemade, locally sourced brunch comforts, like salmon and avocado toasts on house-made sourdough bread, Bananas Foster French toast, chicken and waffles, and quiche du jour.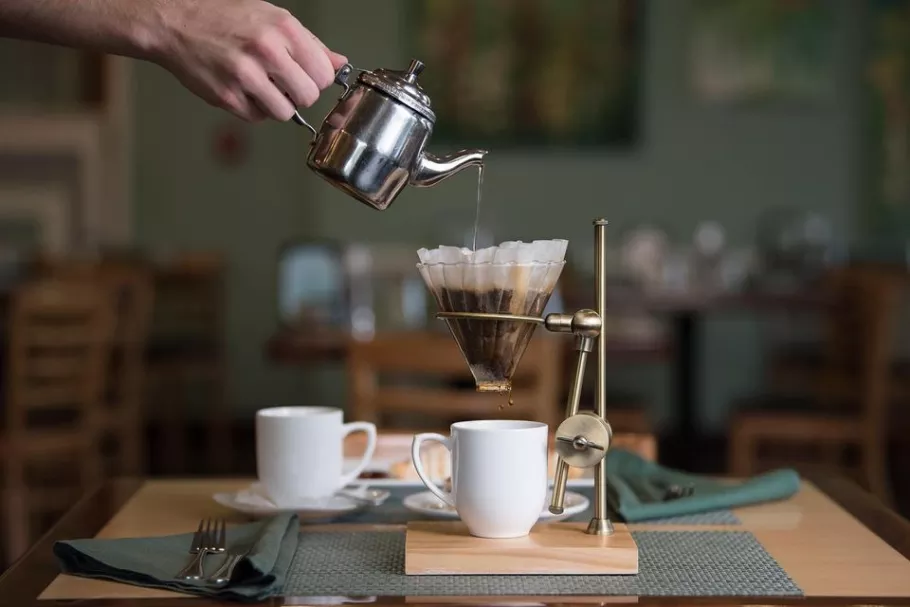 Drift – A Coastal Eatery
980 Cipriano Drive
Lunch and dinner combine into refreshing, reinvented breakfast creations here at Drift. On top of the classics, there is a section of Benedicts, including pork belly, duck, and chorizo, plus a bunch of breakfast sandwiches, protein power bowls, and scrambler dishes. All of this is served up within the cool vibes of this custom-designed eatery and your choice of wildly creative mimosas.
Earth Café
3811 N. Kings Highway, Myrtle Beach
This newer café on the outskirts of the Village Square Shopping Center is a delight, whether dining on light fare alfresco or inside the cool, modern farmhouse design of the dining room. Choose from any of their toasts (avocado smash, lox, PB & jam, or strawberry Nutella), omelets, or acai/yogurt bowls and walk out a picture of health.
Eggs Up Grill
1289 38th Ave. North, Myrtle Beach
With nine locations sprouting up along the Grand Strand and into Conway, Eggs Up Grill knows its way around the breakfast/brunch table. From their breakfast classics to their signature omelets to their griddle favorites and loaded bowls, this restaurant chain's menu will make it hard for you not to settle on a selection to satisfy.
Blueberry's Grill
7931 N. Kings Highway, Myrtle Beach & 4856 N. Kings Highway, North Myrtle Beach (Barefoot Landing)
Blueberry's Grill dishes out what they call "a lovely food experience," which includes made-to-order brunch until 3 p.m. Among the menu's many creative offerings by Chef Evi are the sweet potato pancakes, blueberry hushpuppies, and blasts served with fresh strawberries, blueberries, bananas, vanilla icing, whipped cream, and warm syrup.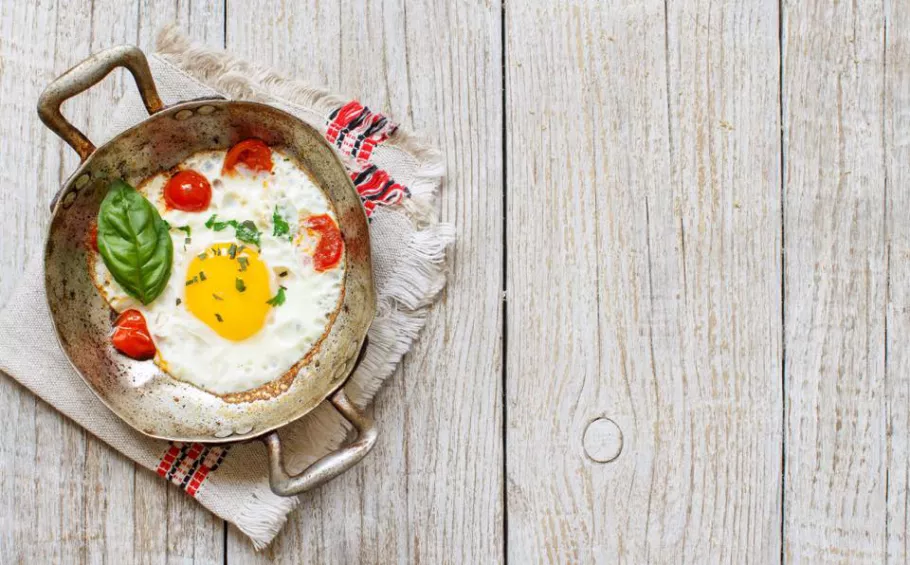 Famous Toastery Carolina Forest
2005 Oakheart Road, Myrtle Beach
Breakfast and brunch are served all day at this Carolina Forest favorite. You can't go wrong with any of their egg options, stuffed French toast, Benedicts, burritos, and breakfast pizza. Pair those with a brunch beverage, such as a Bloody Mary, Mimosa, flight of mini mosas, Creamsicle, or Kiss of the Irish, for an added kickstart to your "Sunday Funday."
Flapjack's Pancake Cabin
2851 Highway 17 Business, Garden City Beach
Cozy up to this log cabin in the heart of Garden City Beach and fill up to your heart's content on Elkmont Egg Platters, omelets, sticky bun pancakes, skillets, and more.
Johnny D's Waffles and Benedicts
3301 N. Kings Highway, Myrtle Beach; 3900 Highway 17 South, North Myrtle Beach; 1200 US 17 Business, Surfside Beach
The brainchild of local, award-winning chef Jamie Deskalis, Johnny D's is well-known up and down the Strand for its brunch offerings that are in the restaurant's name itself. Standouts are the red velvet waffle, bacon waffle, coconut banana French toast, Benedicts, omelets, and fresh egg platters. The entire family will leave well-fed and happy!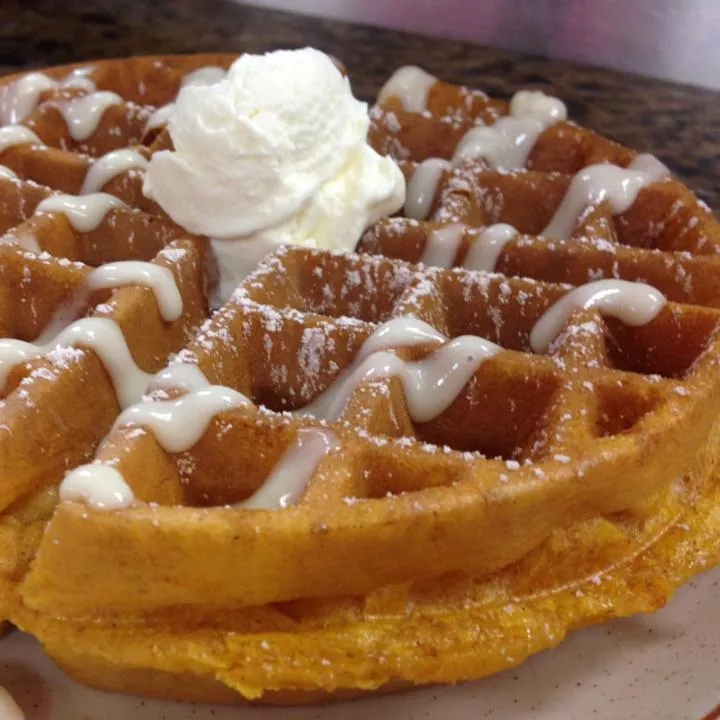 Sea Captain's House
3002 N. Ocean Boulevard, Myrtle Beach
This oceanfront beach bungalow dating back to the 1930s is one of Myrtle Beach's most cherished restaurants to gather for brunch (or any time of day) and gaze out at the waves. Whether you take a seat indoors or out, you'll love their Crab Cakes Benedict, blueberry pancakes, quiche, or their famous buffet, where eggs and omelets are prepared your way.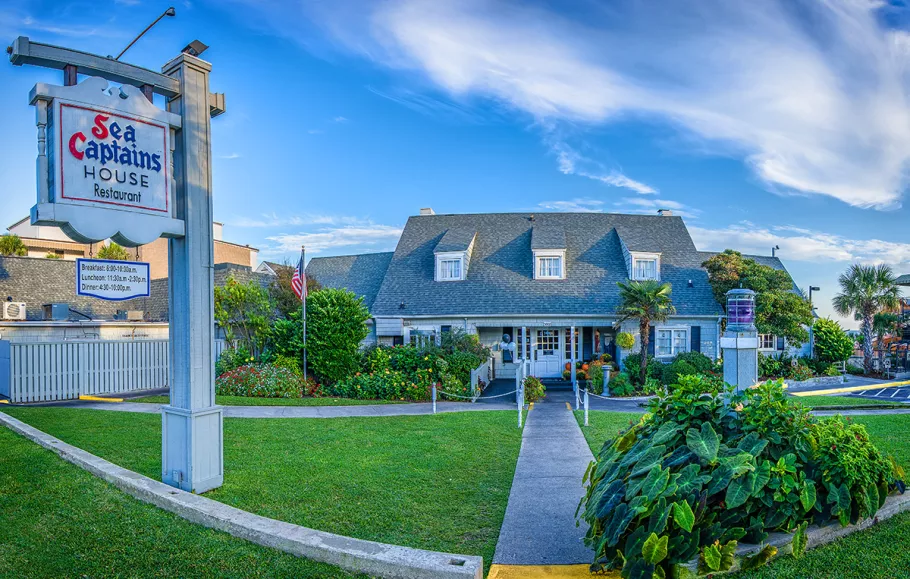 Tupelo Honey
3042 Howard Ave., Myrtle Beach
A pretty place along the main drag of The Market Common, Tupelo Honey prides itself on serving a revival of Southern classics for brunch (or any meal). Dig into their Tupelo Shrimp & Grits, Southern Shakshuka, their famous Chicken & Waffle combos, cast-iron scrambles, Bennies (served over a buttermilk biscuit with parmesan & rosemary potato cracklins and pickled red onions), and many more. Be sure to star with the Biscuits for a Cause snack: two cathead buttermilk biscuits with blueberry jam and whipped butter. Proceeds go to the Tupelo Honey Relief & Development Funds that aid Tupelo employees in need – $400,000 was donated last year!