5 Things to Do With the Longer Days at The Beach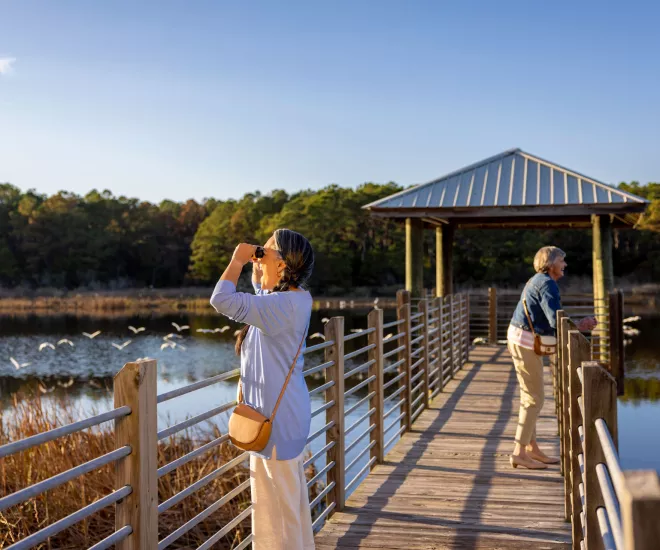 In our minds, more daylight equals more fun! There are so many activities at The Beach for you and your family to enjoy now that the days are longer and warmer weather has arrived. You can make the most of your spring vacation by taking advantage of Myrtle Beach's amazing deals on lodging, restaurants, amusement, and more – found in our Spring Vacation Guide.
Here are 5 ideas for fun activities at The Beach:
Challenge your friends and family to a round of mini golf
The Beach isn't called the Mini Golf Capital of the World for nothing! Myrtle Beach offers over 35 different mini-golf courses, all with extravagant themes. Your family can choose between navigating a Jurassic Park themed course or even a Jungle Safari. Pick out your favorite color of golf ball and a club that is perfectly sized for you – and see who gets the first hole in one!
Or Try a Different Kind of Golf, and Play Disc Golf at The Market Common
Disc golf is a family-friendly activity that has recently gained more popularity and it's perfect for a warm, casual evening. A disc golf course is essential to playing the game – and there is now a course located in Market Common to play with friends and family in the fresh, spring air.
One of the two state parks in the Grand Strand, the Huntington Beach State Park offers a myriad of options for every person in the family to enjoy the outdoors. Pack a picnic and eat at one of three picnic shelters in the park, while listening to birds chirping. Over 300 species of birds have been spotted within the park and alligators are commonly spotted in the marshlands. After Daylight Savings Time, the Huntington Beach State Park remains open until 10:00 pm. Pets are also allowed at the park as long as they are on their leash.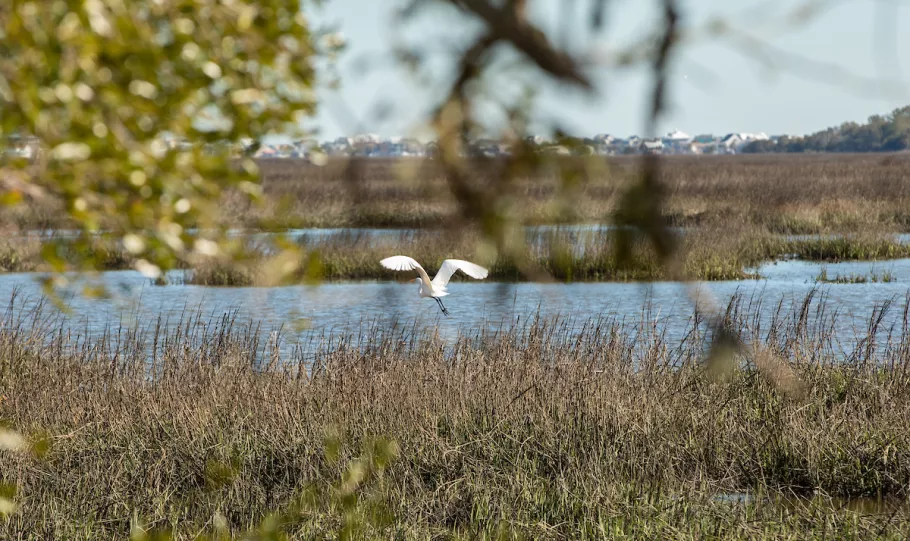 Go Shark Teeth or Shell Hunting
Did you know that many people have found shark teeth at The Beach? Along the shore, there are shells and sharks teeth that have washed up and make the perfect suvenior from your spring breach trip! We have a few tips and tricks up our sleeve that we share in this blog post.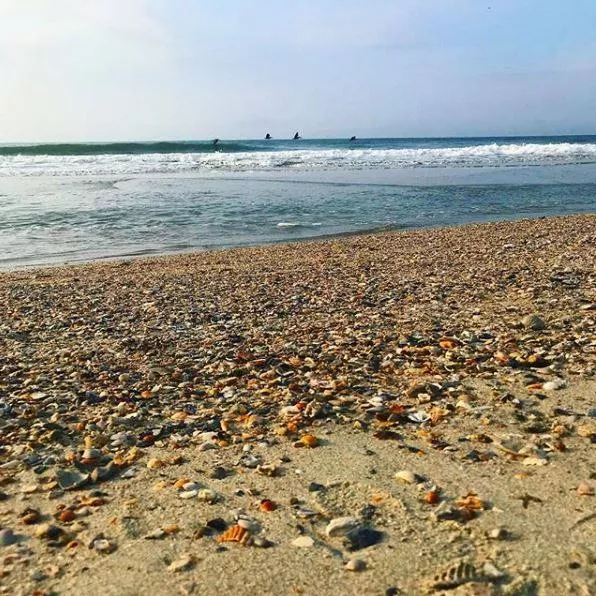 Grab Dinner Outside and Take in the View
The Beach offers hundreds of outdoor dining choices with beautiful views of rolling waves and sandy beaches. From the MarshWalk in Murrells Inlet to dining at the Boardwalk, there is an option for everyone. Many of the chefs at these restaurants are graduates from the International Culinary Institute of Myrtle Beach at Horry Georgetown Technical College infusing local and fresh flavors into the dining experience. To help you find the perfect restaurant with outdoor dining, check out our oceanfront/waterfront dining guide.