18 Top Taco Places in the Myrtle Beach Area
The Myrtle Beach area is laden with Mexican cantinas that roll out some of the best tacos north of the border. But I tried to narrow down the selection to a handful (or more) of my favorites on the Strand. Dig in to find out more!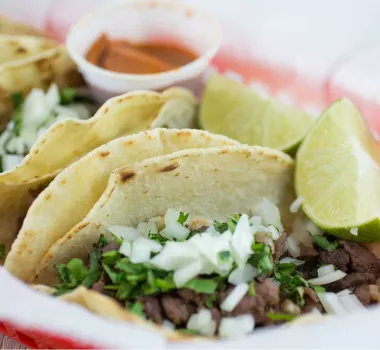 Compadre is the Spanish masculine term for friendship; Comadre is the feminine equivalent. And you'll find a friend in Taqueria Las Comadres, which has been amigas of so many in the neighborhood since 2016. Fresh ingredients blend into authentic Mexican recipes handed down from generation to generation here. Taste test for yourself on Taco Tuesdays, when three tacos are $6, including their Asada steak and Barbacoa shredded beef.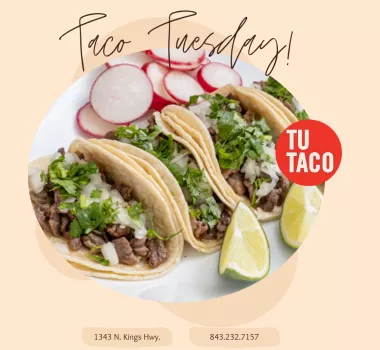 This downtown Myrtle Beach taco haven is the source of some really good Mexican-style street food. From their beef, chicken, and fish tacos to their tortas, tostadas, and more.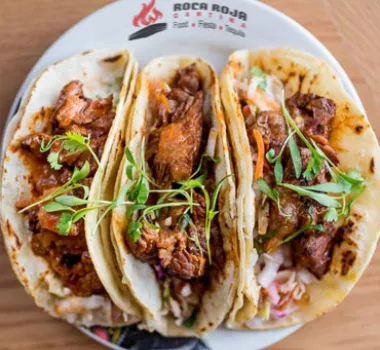 Overlooking the Cherry Grove marsh, Roca Roja Cantina offers delicious views and creative taco combos in a cool, artsy ambiance. Try their trio of Taco Gobernadors, or shrimp tacos; the Al Pastor taco, a pork street-style taco loaded with grilled pork seasoned in al pastor sauce, cilantro, onion, and pineapple; or the Crispy Dorados taco.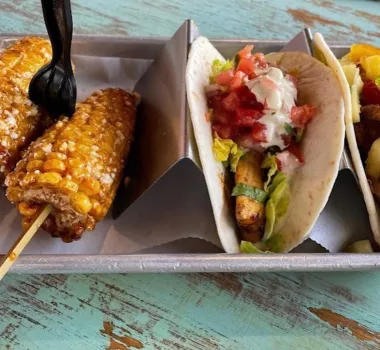 The kitchen and cantina at Taco Mundo stand large along the banks of the Intracoastal Waterway in Barefoot Landing and, with Taco in its name, they know a thing or two about tacos here. Choose from the Taco or Premium Taco sections (two tacos are served with black beans and Mexican rice), with combos that go beyond traditional, like the roasted cauliflower taco tossed with avocado, red cabbage, and chile crema and the Kimchi beef taco that also includes Carne Asada, Korean barbecue sauce, and sesame seeds.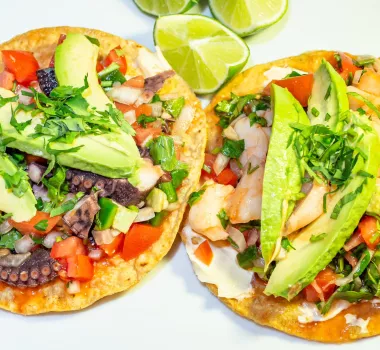 This little spot in Socastee has a soft spot for only the freshest ingredients in their hand-crafted recipes. Their wide array of taco offerings are some of the best Mex on the Strand – and you'll want to top them off with any of their homemade sauces for more zing!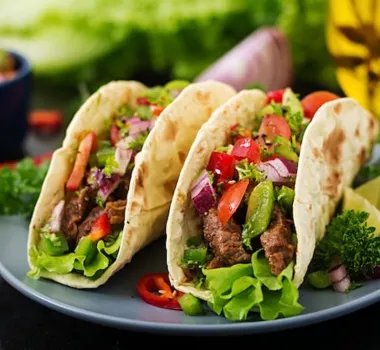 El Rey Del Taco ventures outside the Tex-Max standards in downtown Myrtle Beach, with their homemade tacos that reflect the heartbeat of the Mexican culture, such as tacos packed with lengua (tongue), cabeza (beef head), and tripa (beef intestine).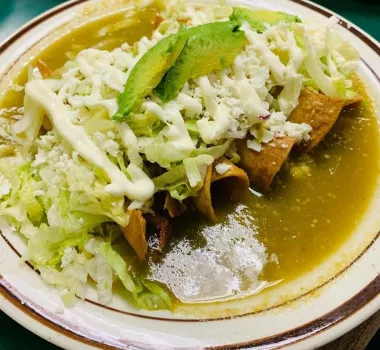 This tiny treasure on the outskirts of downtown Myrtle Beach is the real deal. Take a seat at the counter, watch them hand-press their homemade corn tortillas, and choose from one of their vast menu offerings, including tacos, such as the carnitas (fried pork), cecina (salted beef), and pollo (chicken), all served with fresh cilantro, onions, sliced radish, and lime for just over $2 each.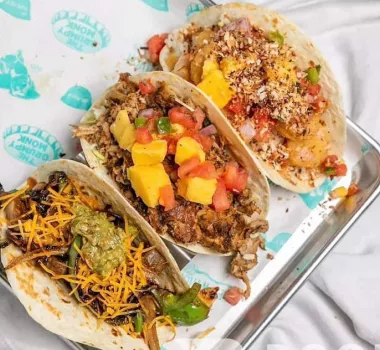 Yes, this restaurant in Carolina Forest mostly specializes in American cuisine, but they dedicated an entire page of their menu to their love for tacos, which is worth checking out. Pick one, two, or three tacos (and a side) from these options with a twist, to name a few: Chicken Fettucine Alfredo, Thanksgiving Day, Caribbean Pork, and Hot BBQ.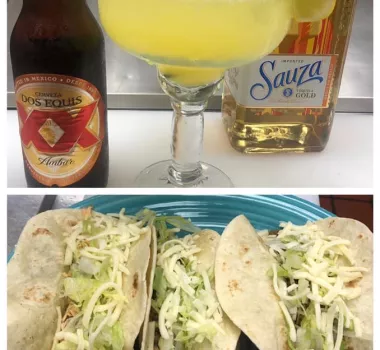 9.
Los Cabos Mexican Grill & Cantina
Locals rave over Los Cabos and their magic touch with tacos and Mexican classics. Build your own grilled taco from their many colorful, flavorful options, including tilapia, shrimp, and chorizo, and pair it with a burrito or salad for lunch.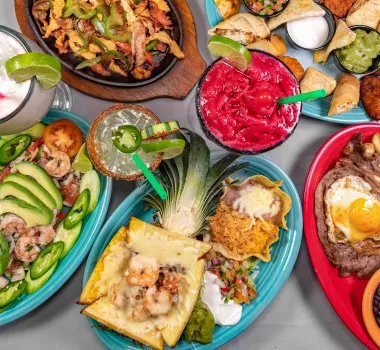 The eclectic Mexican menu here designed by Gabriel Hernandez certainly is a fiesta. A blend of traditional recipes and new creations, Fiesta Mexicana takes quality and its tacos seriously, filling each one with fresh ingredients, proteins, and sauces.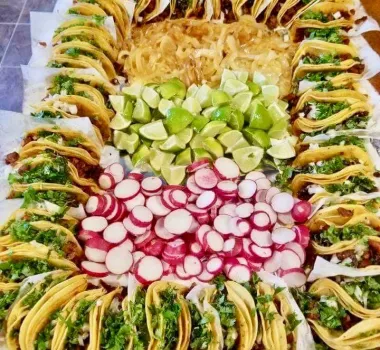 11.
Taqueria Guanajuato on 544
This hidden gem in a strip mall in the Socastee area is a must-visit for tacos. Try the Tacos Dorados de papa for only $2!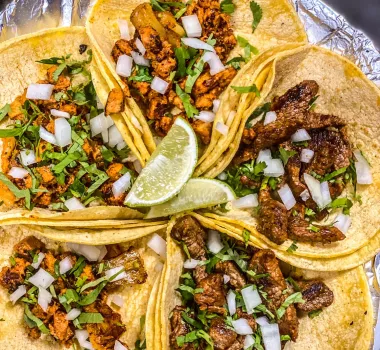 Another Carolina Forest fave, this Latin cantina specializes in a mix of Spanish, Mexican, and American food. The tacos that trump all (served with Spanish rice and pinto beans) include those stuffed with fried or blackened fish, fried avocado, and ribeye.
This longtime locals' favorite in downtown Myrtle Beach is still serving up unforgettable Baja Mexican food for limited dinner hours Thursday through Sunday. You can't go wrong with any of their tacos baked on a sour cream-brushed flour tortilla smothered with cheese, lettuce, tomato, and either slow-braised chicken, mild-seasoned ground beef, six large shrimp, or mahi mahi, served with a side of Cary's special rice blend.
Located in the heart of Myrtle Beach, the family-owned Mexico Lindo has been around since 1995 for a reason. Choose from one of their traditional taco offerings for lunch or dinner, and you'll know why!
This beautiful oceanfront Mexican restaurant, topped by the second floor Tin Roof live music joint, is as entertaining as it is delicious. Tacos run the gamut from Baja Shrimp to Short Rib to Vegan (marinated tofu, cabbage, carrots, and red pepper coulis).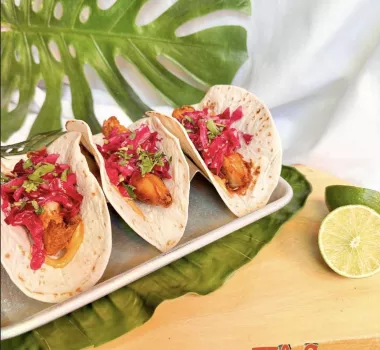 The Mexican maven, El Cerro boasts eight locations on the Grand Strand from Georgetown to North Myrtle Beach, so you shouldn't have a problem finding one near you! Take your pick and dig into their glorious tacos crafted with love.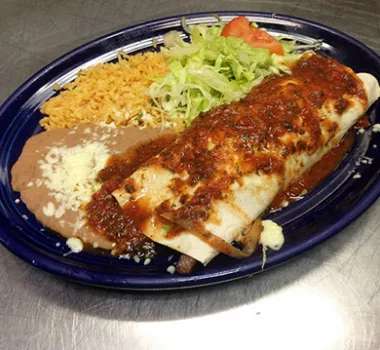 17.
La Hacienda Mexican Restaurant
Tucked into the Braves Village Shopping Center, La Hacienda features a festive atmosphere and a massive menu, with a special spot for traditional taco selections, plus taco combos.
18.
Los Amigos Jarochos LLC
Open since 2010, Los Amigos has been a friend indeed to countless patrons. A plentiful menu of tacos, tortas, burritos, and more await you and your appetite!