Quick Lunch Spots in Myrtle Beach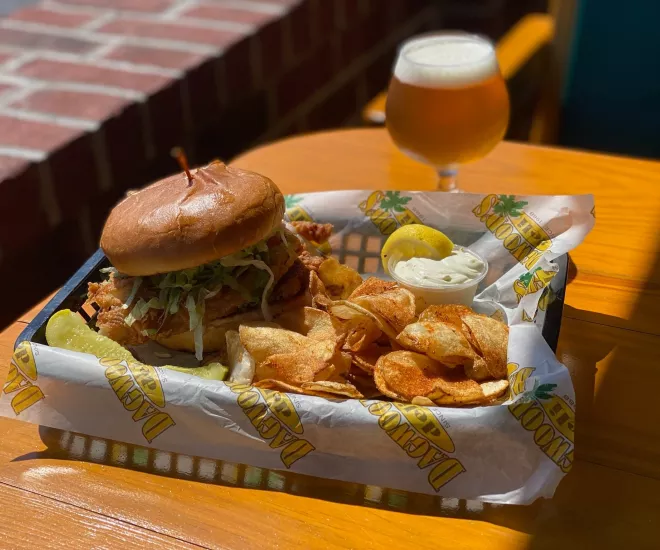 Sometimes when you're visiting the beach all you need is a quick lunch either inside to cool off or to grab something on the go. With so many fantastic restaurants in Myrtle Beach, it's easy to get lost in the big names and fast-food chains. Instead, try out one of these local spots when you want a great lunch on the go!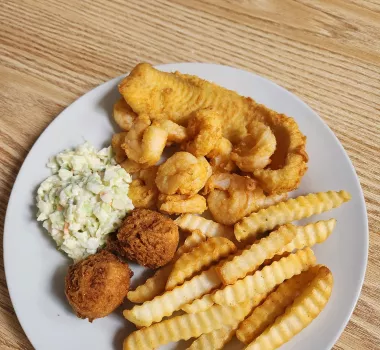 This small restaurant is located in the heart of Myrtle Beach along Kings Highway serving up daily specials like fried pork chops, chicken bog, squash casserole, chili dogs, mac and cheese, and plenty of other delicious southern options. Andy's also has plenty of fried seafood platters each week. Check in daily to see what's cooking!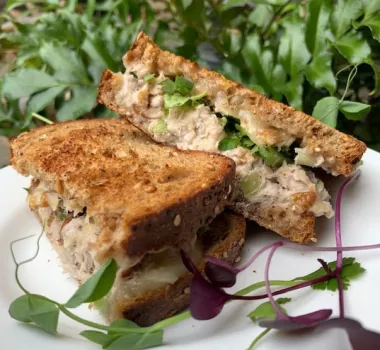 2.
Bay Naturals Healthy Market & Kitchen
If you're looking for a healthy option for lunch on the go place an order with Bay Naturals Kitchen in Myrtle Beach. They offer plenty of vegetarian, vegan, dairy-free, and gluten-free options as well as fresh salads, sandwiches, daily soups, and even desserts. They also offer fresh smoothies, juices, and healthy shots.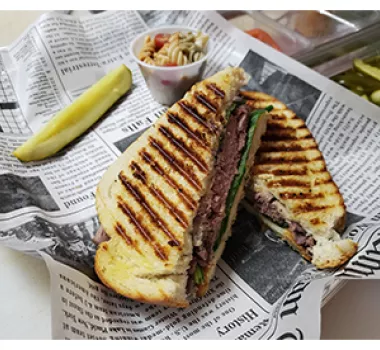 Beer Belly Deli is a small family-owned business that offers specialty sandwiches, wraps, cold craft brews, and fresh sides. My personal favorite sandwich is the Maui Wowie which features cracked pepper turkey, ham, Muenster cheese, red onion, pineapple cilantro spread, and honey mustard served on multigrain bread.
local's fav
Stay for lunch or order it to go at Big Mike's Soul Food – just make sure you bring your appetite. This small restaurant packs a big punch with its scratch-made Southern cuisine and is famous for its fried chicken, Blue Plate Specials, popcorn shrimp, seafood baskets, collards, fried okra, and plenty more.
local's fav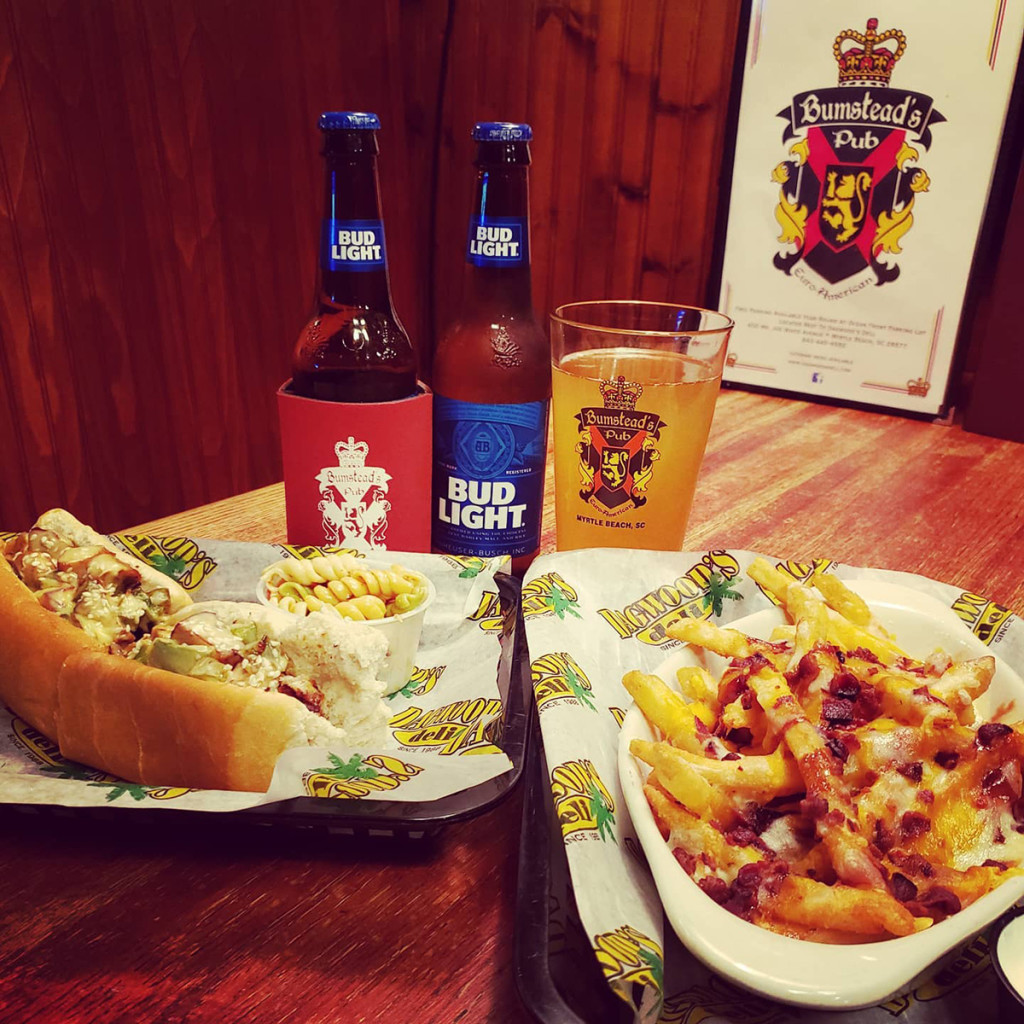 5.
Dagwood's Deli & Bumsteads Pub
The Dagwood's Deli Myrtle Beach location is a great spot to grab a quick bite to eat for lunch. The deli side serves up dozens of cold-cut sandwiches, specialty subs on fresh-made bread, Philly subs, and salads. Sandwiches are all served with your choice of chips, homemade pasta salad, potato salad, or coleslaw.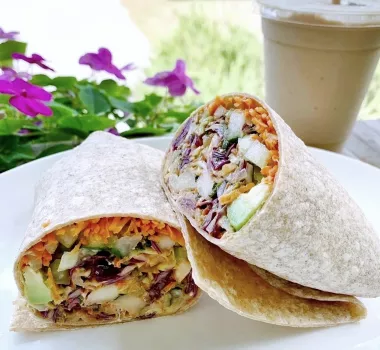 Order your healthy lunch to-go from Kindbelly Café in Myrtle Beach. My favorite menu item is the Good Goddess wrap stuffed with organic super chop mix, house-made hummus, tomatoes, cucumbers, carrots, and avocado served with their homemade Goddess dressing. They also have great salads, grain bowls, acai bowls, and smoothies.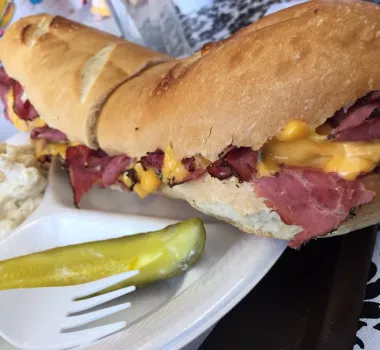 7.
Manny's NY Deli & Subs
They may have a Myrtle Beach address, but this deli is as New York as they come! Manny's has been serving hungry visitors and locals for years with their hot or cold subs like The Godfather made with Cappicola, Genoa Salami, Pepperoni, Provolone, lettuce, tomatoes, onions, oil and vinegar and Italian dressing. Pro tip: Everyone raves about their potato salad!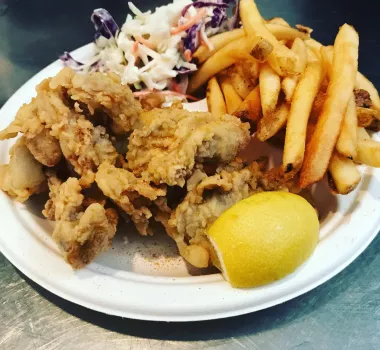 8.
Mrs. Fish Seafood Grill
Stop in for a quick seafood lunch at Mrs. Fish Seafood Grill in downtown Myrtle Beach. The restaurant has been around for decades and people flock to this hidden gem for its fresh seafood entrees. They have grilled seafood served Cajun, Blackened, Lemon Peppered, or Barbequed, and also plenty of fried specials like fried shrimp, grouper, flounder, and oysters.