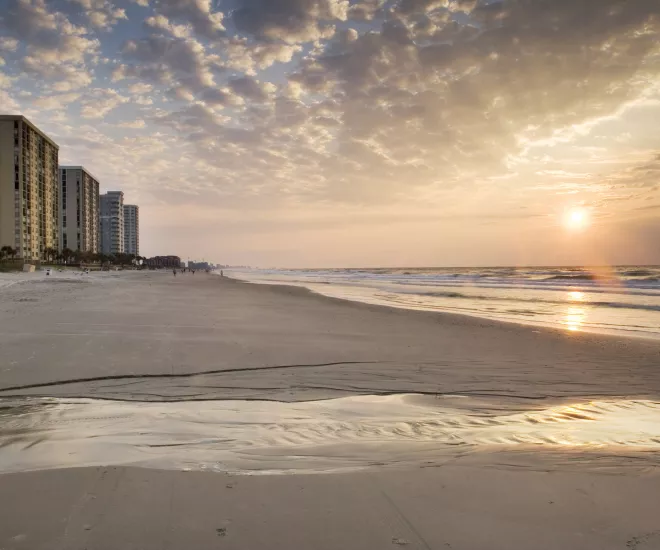 Ocean Water
The health and safety of residents and visitors are of the highest importance to each of the local governments in the Myrtle Beach area. To ensure that our beach water is clean and safe, a water-monitoring program is in place. The program meets Environmental Protection Agency standards, established in cooperation with the South Carolina Department of Health and Environmental Control. The surf is tested regularly at 20 sites along the coastline. If contaminants are detected, a swimming advisory is posted in the affected area. The possibility of pollutants in ocean water is greatest after a heavy rain, when runoff from lawns and streets may flush out trash, fertilizer, or pesticides. Swimming immediately after a rainstorm or in water discharging from storm drainage pipes should be avoided. Swimming in contaminated water may result in minor illnesses such as sore throats or diarrhea.
Ocean Water Trivia
During the summer months, the ocean water along the Grand Strand is about 20°F warmer than the ocean water along New York beaches. Over the last 30 years, the lowest temperature Grand Strand ocean water has reached is 47°F (in January) and the highest is 88°F (in July).
Temperatures along the southern coast are usually cooler than inland areas during the summer because of the sea breeze.
Source: S.C.Climate Office
Find more information on current weather conditions and air and water climate.