Northern Arts Trail Guide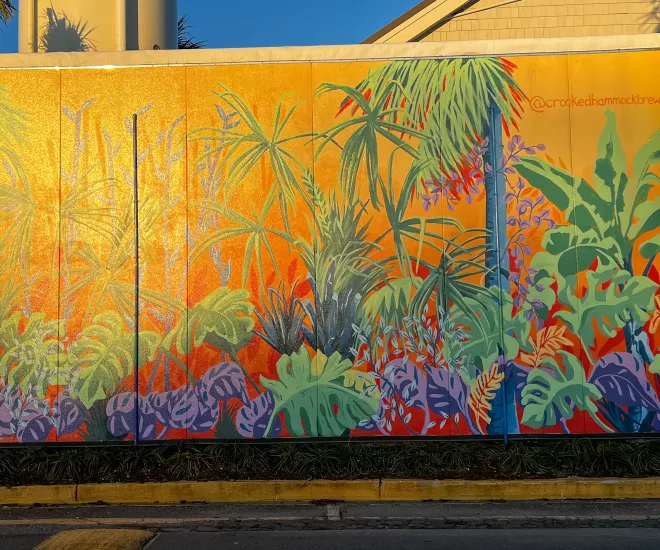 Spanning 60 miles of coastline, The Myrtle Beach Arts & Gallery Trail features more than 100 locations including museums, galleries, public art pieces and more.
But with so many outstanding art spots featured, figuring out where to start can be overwhelming. That's why we've put together a guide to the best stops along the trail, which can be used to help guide you as you explore.
The trail is organized into four parts: North, Central, West and South, with each leg of the journey spanning several of our 14 unique beach communities.
Here's a look at some of the best stops on the Northern end of the Grand Strand, including North Myrtle Beach, Cherry Grove, Little River and even Calabash, N.C.:
Come for the art, stay for the tasty beverages. Opened in 2020, Crooked Hammock Brewery has quickly become one of the most popular hangouts at Barefoot Landing in North Myrtle Beach. This 6,800 square foot facility is filled with great artwork, including a huge tropical mural by local artist Cathy Collins, a perfectly Instagrammable "Cheers North Myrtle Beach" painting near the entrance and lots of artsy touches throughout. Come grab a bite to eat, enjoy one of the tropical, house-made beers and relax in the huge backyard which includes lots of games, a gazebo bar and of course plenty of hammocks.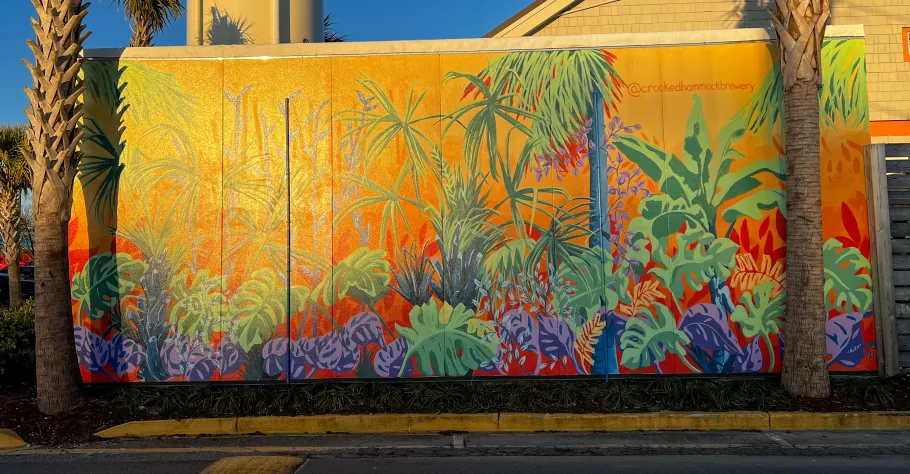 Located at Barefoot Landing, House of Blues is known to many as one the area's top places for live music. It features a 2,000-seat music hall, a restaurant full of soulful selections and "The Deck" an outdoor bar and stage with live music 7 days a week. HOB also features a truly impressive selection of folk art with hundreds of unique pieces throughout the complex. There's also a gallery called the "House or Art" and folk art covering nearly every surface from the walls and ceiling to the bar, booths and stage.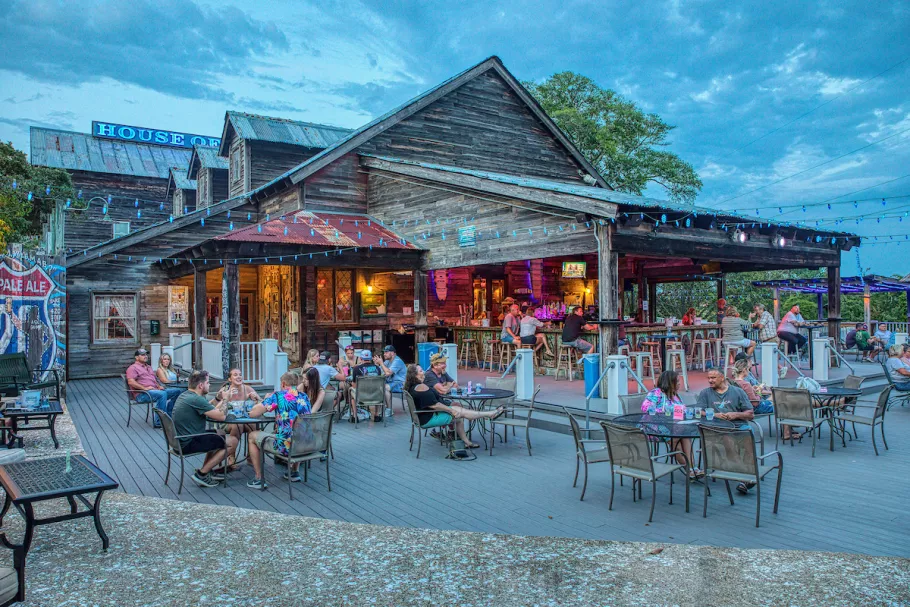 Little River Waterfront
Just a short drive north from North Myrtle Beach, you'll find the quaint fishing village of Little River, known for its fresh seafood and unique waterfront full of local color. In addition to artsy annual festivals such as the Blue Crab Festival and ShrimpFest, the waterfront area also plays host to some great restaurants and interesting local art. The gem of this area is Pirate's Treasure House, a unique gallery featuring tons of pirate- and nautical-themed items including jewlery, clothing, decor and the artwork of local artist and proprietor Richard Deegan.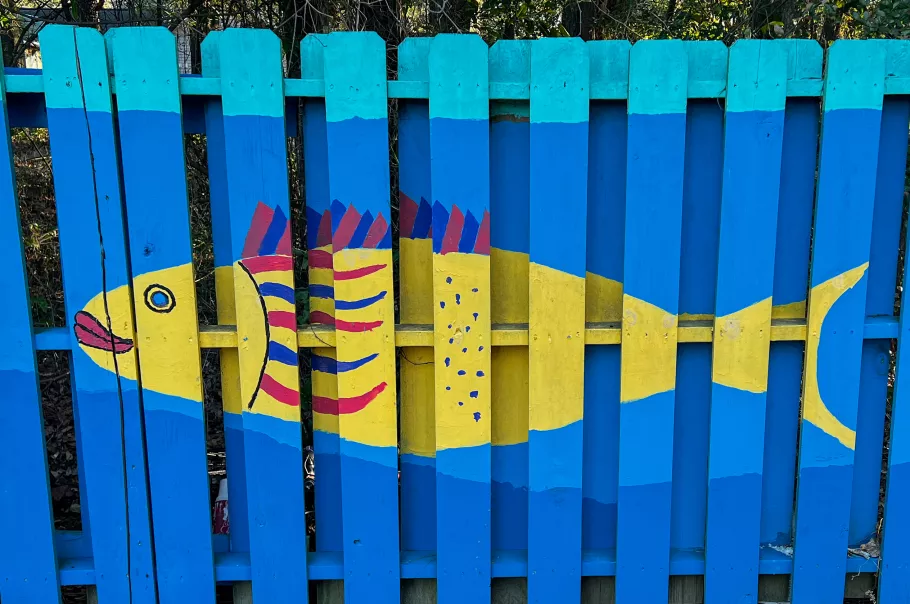 Angel of Hope
On the far north end of Cherry Grove Beach you'll find a local's favorite area called "The Point". In addition to amazing views and uniquely calm beaches, you'll also find a unique landmark here called the Angel of Hope. Originally placed by a Cherry Grove resident as a spot for people to pray and mourn the loss of a loved one, over the years this simple statue has taken on a life of its own. These days the dunes around the angel are littered with colorful shells marked with the names of loved ones who have passed away.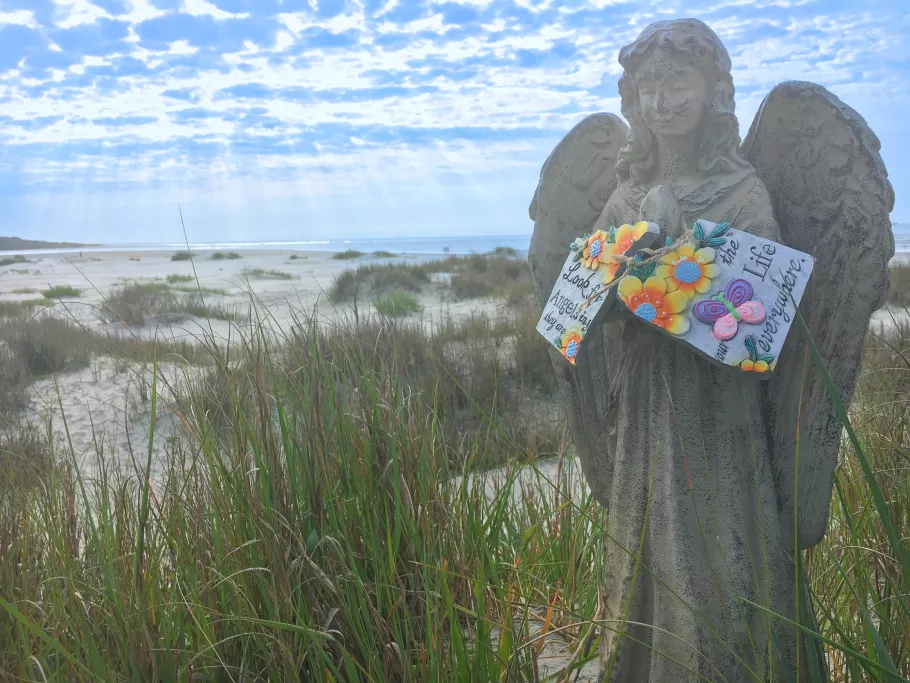 Located less than a mile past the N.C. state line in quaint Calabash, N.C., is Sunset River Marketplace, an eclectic spot which showcases work from artists across both Carolinas. Founded in 2002, this long-running gallery features contemporary art, jewelry and decor. It also features an on-site pottery studio, custom framing department and classrooms devoted to educational programs. Enjoy a large selection of local art or stop by for a glass of wine and some live jazz every Thursday night from 5-7 p.m.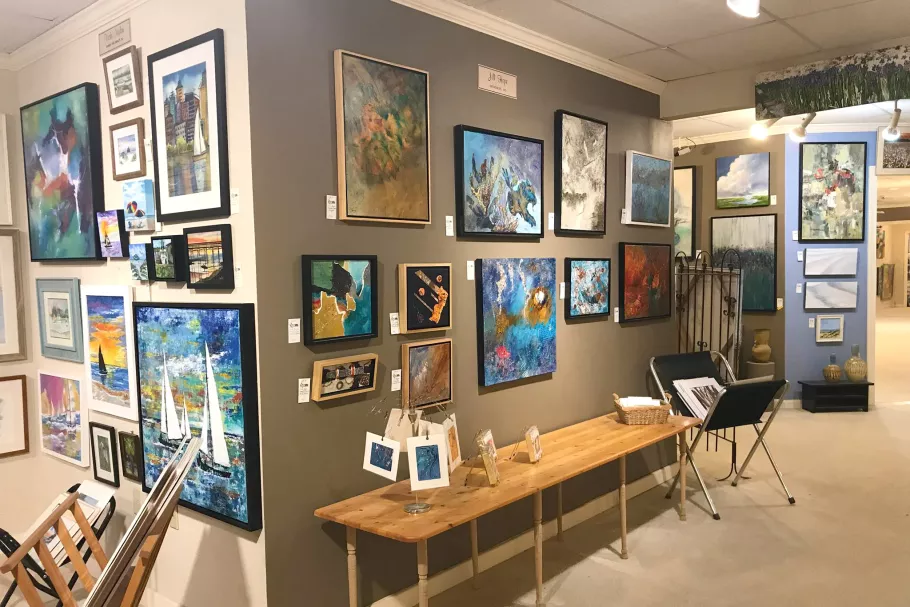 Wishing Tree at Vereen Gardens
2250 S.C. 179, Little River
Another of the many hidden gems on our trail is Vereen Memorial Gardens, located near the N.C. State line. This waterside hiking and nature area features 115 acres of forest and marsh that extends from U.S. 17 all the way to the Intracoastal Waterway. In addition to beautiful views, interesting wildlife and a 2.4-mile trail, one of the highlights of this area is the Wishing Tree. Legend has it that if you make a wish at the tree and hang an oyster shell from one of its limbs your wish will come true. We're not sure if it's true, but we are sure there's only one way to find out.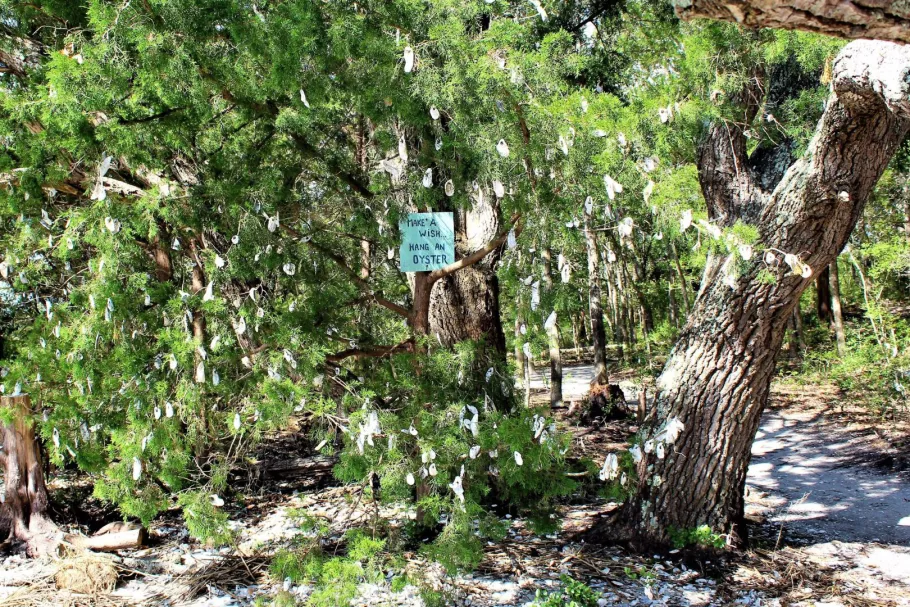 611 Main Street, North Myrtle Beach, SC
Located along Main Street North Myrtle Beach — one of the most historic stretches on the Grand Strand — is a relatively new shopping area called Shops on Main. Situated among the unique shops and tasty restaurants here is Gallery on Main, a spot showcasing fused glass, pottery, paintings, photography and jewelry in a contemporary setting. Run by local glass fusion artist Rose L'Abbate, the gallery features decorative and functional pieces of all types.