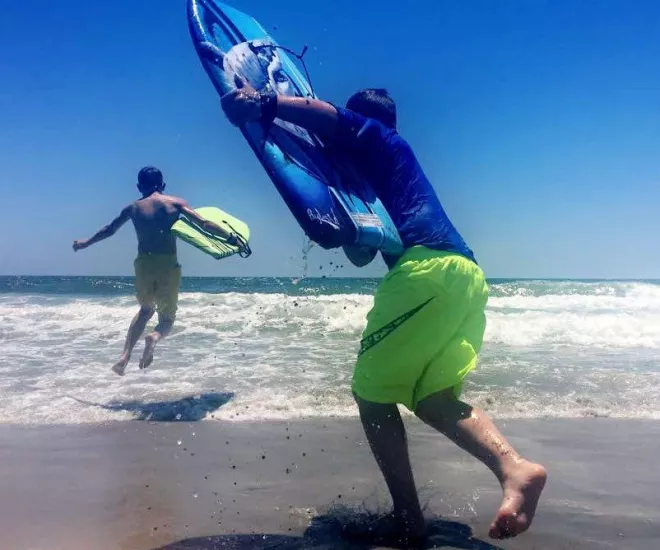 Your Guide To Pool And Beach Safety In The Myrtle Beach Area

With tens of thousands of people swimming in the ocean and pool daily during the summertime, the Myrtle Beach area has an excellent safety record. But it's important to take proper precautions whenever near water. Here are a few water safety tips to make sure your visit to one of the many beaches or pools in the Myrtle Beach area is as fun and as safe as possible.
Beach Safety
Look for, read, and obey all beach safety flags. If you are unsure of the meanings of each flag, please reference the graphic below. 
Swim in areas with a lifeguard
Listen and follow lifeguard's directions and warnings
Swim with a buddy
Swim sober
Don't fight the current (and signal for help!) 
Don't float where you can't swim
Watch small children closely
Don't swim or surf within 75 yards of piers or where people are fishing (fishing attracts aquatic life)
Don't dive into the surf (protect your neck!)
Leash your boogie board or surfboard
Ask a lifeguard about ocean water conditions
People with open wounds/cuts or compromised immune systems should avoid public bodies of water
Know the local rules and laws (visit the municipalities website for more info)
Drowning Bulletin: Drowning Doesn't Look Like Drowning Download PDF
Beach Safety - Myrtle Beach, South Carolina
A visit to Myrtle Beach, South Carolina is a great way to make family memories and safety is key to to making them the best!
Tides & Beach Conditions
Beaches along the Grand Strand indicate the beach water conditions through warning flags, displayed near the beach access points. These beach warning flags are universal, yet not many people know what each flag means. The graphic below can help you quickly assess the water conditions before deciding to swim.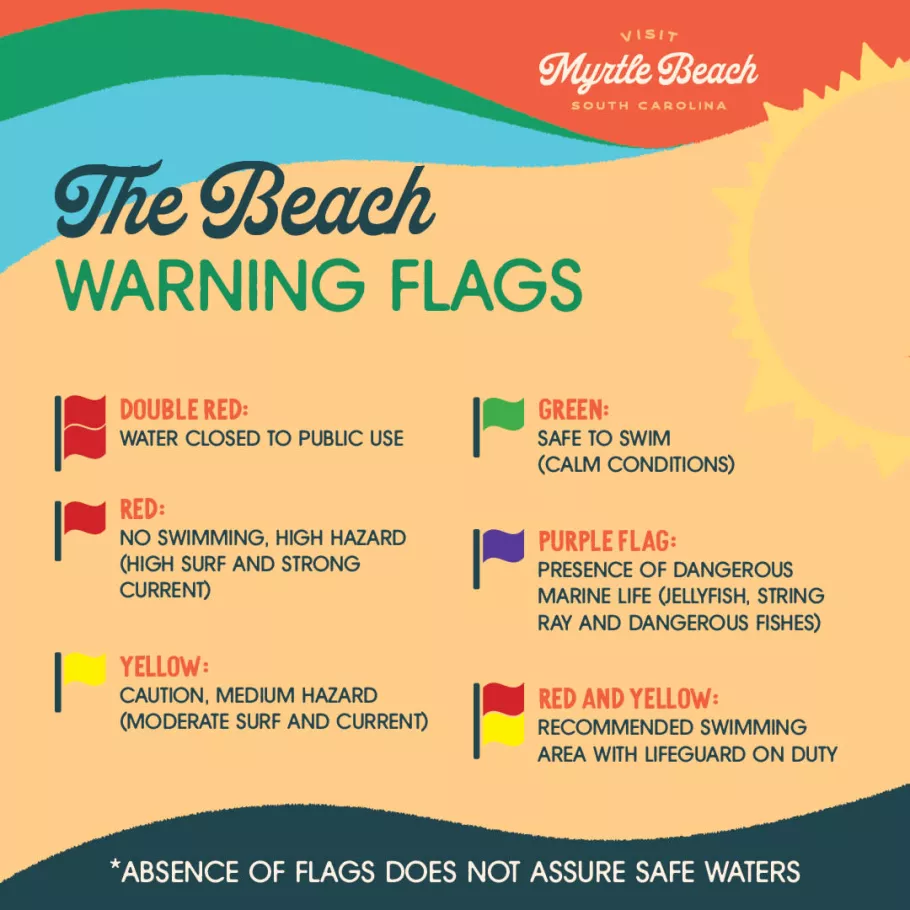 Learn more about the latest tides and conditions in the Myrtle Beach area.