The Best Beachers Beach on The Beach in Hilarious Myrtle Beach South Carolina Campaign
The Best Beachers Beach on The Beach in Hilarious Myrtle Beach South Carolina Campaign
The campaign was produced by The Workshop in collaboration with Valiant Pictures and FreshFly
New York, NY, June 30, 2022: The best beachers beach on the beach--Myrtle Beach, that is, in the sunny new "Beach with the Best'' ad campaign out of Visit Myrtle Beach and production company The Workshop, in partnership with Valiant Pictures and FreshFly, directed by Valiant Pictures' Vincent Lin. The Workshop enlisted the assistance of Valiant Pictures and FreshFly as part of their longstanding relationship with Myrtle Beach Tourism.
Two anchors on location (not the ocean kind) narrate the summertime wins and slapstick mayhem all beachgoers share on vacation in Myrtle Beach, South Carolina, with their own dose of dry humor and comedic timing. The Workshop and Lin enhance the hilarity of the anchors with fourth-wall-breaking glances, camera pans that linger a touch too long, and questionable "beach" references that confuse even the co-host.
"Collaboration is the key to success in any campaign. There is no question in my mind that  FreshFly and Valiant were the perfect partners to help us bring this production to life. They brought the right touch of humor and professionalism reflected on the screen with these fun spots," says Tom Farrell, EP at The Workshop.
Adds FreshFly EP Chayne Gregg, "Our partnership with Valiant is working exactly as we hoped it would: enabling us opportunities in the commercial market by leveraging their expertise in the advertising industry. As an added bonus, they're awesome to work with, making these projects even more fun!"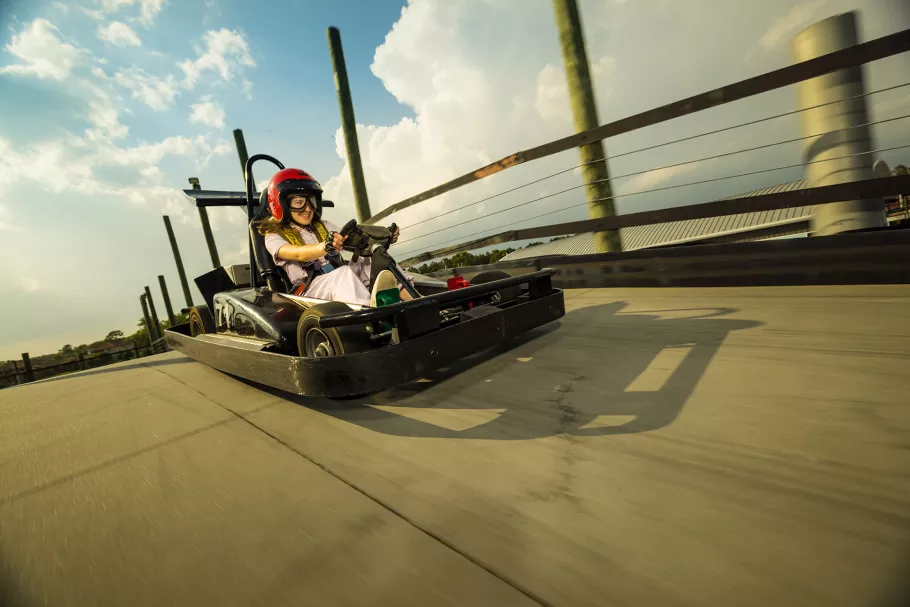 CREDITS:
Client: Visit Myrtle Beach / Myrtle Beach Area Chamber of Commerce
Karen Riordan - President & CEO
Stuart Butler - Chief Marketing Officer
Diane Charno - VP, Brand and Communications
Chris Mowder - Associate Creative Director
Agency: MMGY
Alan Kuykendall - VP, Group Account Director
Rick Dunn - Executive Creative Director
Brandon Sanders - Group Creative Director
Matt Sueper - Senior Copywriter
Allie Banasik - Senior Art Director
Production:
Tom Farrell - Executive Producer, The WorkShop
Chayne Gregg - Executive Producer, FreshFly
Adam Zimmer - Executive Producer, Valiant Pictures
Matthew Damato - Executive Producer, Valiant Pictures
Vincent Lin - Director, Valiant Pictures
Phil Bradshaw - DP, FreshFly
Nick Horton - Production Designer
Bo Bridges - Photographer
Post Production:
Meg Sarachan - Editor, FreshFly
Geoff Strasser - Senior Mixer & Sound Designer, Mr. Bronx
Hanna Choi - Executive Producer, Mr. Bronx
Jenny Montgomery - Colorist, Company 3
Nick Krasnic - Producer, Company 3
Bryan Curt Kostors - Composer
About Valiant Pictures
We are an independent production company on a journey to share memorable stories that connect and inspire. Our diverse roster of award-winning filmmakers brings fresh and unique perspectives to create powerful narratives across all forms of media fearlessly.
About FreshFly
FreshFly is an independent multi-media production company specializing in storytelling through film. We create visual experiences designed to move people and inspire human connections through stories that range from branded content and commercial television to documentaries and feature-length films.
About The Workshop
The WorkShop Content Studios is an award-winning production company that produces compelling original content. We bring stories to life across all platforms that focus on the mission and personalities of forward-thinking brands.
About Myrtle Beach Area Chamber of Commerce and Convention and Visitors Bureau
Since 1938, the Myrtle Beach Area Chamber of Commerce (MBACC) has stood as the unified voice of the Grand Strand's business community — serving Myrtle Beach, North Myrtle Beach, Little River, Loris, Atlantic Beach, Carolina Forest, Conway, Aynor, Socastee, Surfside Beach, Garden City Beach, Murrells Inlet, Litchfield Beach and Pawleys Island. The Myrtle Beach Area Convention and Visitors Bureau (CVB) and its destination marketing arm Visit Myrtle Beach promote tourism through various partnerships and initiatives to advance the economic success of the Grand Strand.
For more information, visit MyrtleBeachAreaChamber.com, MyrtleBeachAreaCVB.com and VisitMyrtleBeach.com.
##
For More Information, contact:
Amanda Drum
[email protected]
Press Kitchen  (310) 394-3900