Myrtle Beach, South Carolina: A Sensory-Friendly Destination for All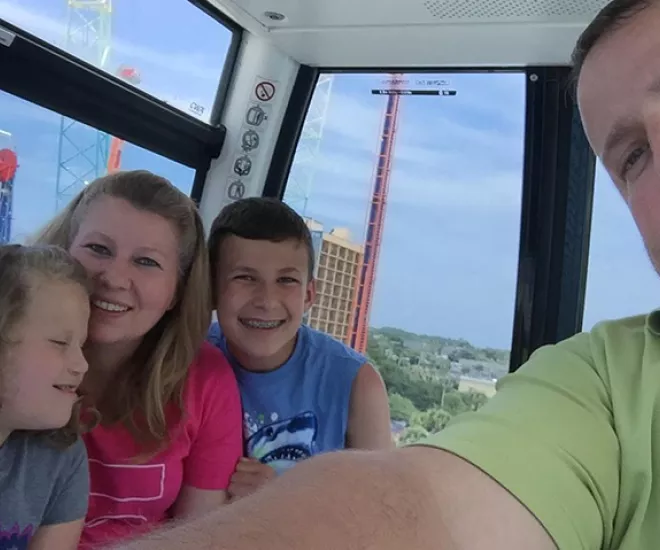 Autism- and Sensory-Friendly Vacations Made Possible Year-Round at The Beach
Myrtle Beach, S.C. (April 11, 2023) – April is World Autism Month, and Visit Myrtle Beach and the communities along the 60 miles of coastline have been committed to creating an autism- and sensory-friendly destination throughout the year since 2016. As a recognized autism-friendly destination, Myrtle Beach continues its increasing efforts to provide a safe, accessible, and welcoming destination for all, including a sensory-friendly pledge and numerous initiatives to promote and foster inclusivity throughout the region.
"We believe that everyone belongs at The Beach, and our top priority at Myrtle Beach is to provide an inclusive destination for visitors of all abilities," said Karen Riordan, President and CEO of Visit Myrtle Beach. "Families with children diagnosed with autism often feel vacations are out of their reach — and we want to change that. At Visit Myrtle Beach, we believe in the restorative and life-altering power of travel and continue to further our efforts to provide greater support and access to memorable vacation experiences for all."
Highlights of sensory-friendly services and programs available throughout the Grand Strand include:
This summer, Visit Myrtle Beach will be launching a new children's book, titled Splish, Splash, Squawk! Finding Joy in a Sensory-Friendly Vacation. In partnership with author and illustrator, Lynda Farrington Wilson, the book will help to encourage families with children on the autism spectrum to vacation together through a fictional story that helps readers discover the joy and wonder in a family vacation, despite the overlooked challenges of acclimating to new environment, and experiences.
For more information on Myrtle Beach's autism-friendly offerings and accessible trip planning resources, visit www.visitmyrtlebeach.com/autism-friendly-vacations.
###
About Myrtle Beach, S.C.
Myrtle Beach isn't just a beach. It's The Beach. Popularly known as the Grand Strand, Myrtle Beach is one destination made up of 14 unique communities that stretch 60 miles along the northeast coast of South Carolina. Families, couples and those in search of a warm welcome will find more than just a day at The Beach when they come together to connect and enjoy vibrant entertainment and family attractions, including world-class golf, shopping and fresh coastal Carolina cuisine. From the moment you arrive, you'll find you belong at The Beach – Myrtle Beach, South Carolina. For additional information on tourism offerings in the Myrtle Beach area, visit www.visitmyrtlebeach.com or call (888) Myrtle-1.
Media Contact:
Kimberly Miles
Fahlgren Mortine
843-655-7902
[email protected]