Myrtle Moms with Margaritas
The Podcast Home Of Cold Drinks & Hot Takes
Join co-hosts Jen Brunson and Shannon Furtick as they discuss pop culture - a topic that everyone knows a little bit about - and all the joys of parenting while living at The Beach. They will interview moms, grandmas, dog moms, and other Myrtle Moms as they sip margaritas and chat. Listen in as they share their mom must-haves, favorite margarita recipes, and some surprises along the way. Mom life isn't easy, but it's always better with a friend. So, get started on your hot mom walk - or however you choose to listen amidst the chaos - and enjoy! 
The Latest Episode Of Myrtle Moms With Margaritas
30: Becoming a Champion Mom of Autism with Becky Large
Executive Director of the Champion Autism Network Becky Large, joins Jen and Shannon on this week's episode to talk about her experience as a mom of an autistic child and what she is doing to make her community a more autism-friendly place. The moms chat about their experiences with neurodivergence and share tips and tricks on how you can become a champion for autism.
Meet Jen
One of the hosts of Myrtle Moms with Margaritas, Jen Brunson, is a local Myrtle mom to her son, Colton. 
Favorite food
Chicken nuggets
Favorite drink
Iced coffee
What's your favorite thing to do in Myrtle Beach?
My favorite thing to do in Myrtle Beach is to spend time with friends and family on the beach.
Tell us about your family/pets
My husband's name is Lewis. He is born and raised in Myrtle Beach. We have a son named Colton and a cat named Mia.
Favorite book
Great Gatsby
Favorite sports team
Philadelphia Phillies and NC State Basketball
Meet Shannon
Second half of the Myrtle Moms with Margaritas, Shannon Furtick is a local Myrtle mom to her two sons, Gabriel and Grayson. 
Favorite Food
Chicken fingers and french fries with ranch dressing
Favorite drink
Sweet Tea
What's your favorite thing to do in Myrtle Beach?
My family and I love summer time enjoying and relaxing at the beach! As well as attending Myrtle Beach Pelicans games during the season and Coastal Carolina University football games. Not to mention checking out the fun attractions and restaurants the Grand Strand has to offer.
Best advice you ever received?
Live every day to fullest because you never know what the Lord has in store for you.
Tell us about your family/pets.
I am happily married to my best friend, Barrett. We have two amazing sons Gabriel and Grayson, and two fur babies Maxx and Ginger.
Favorite sports team
University of North Carolina Tar Heels, Coastal Carolina University Chanticleers, and Myrtle Beach Pelicans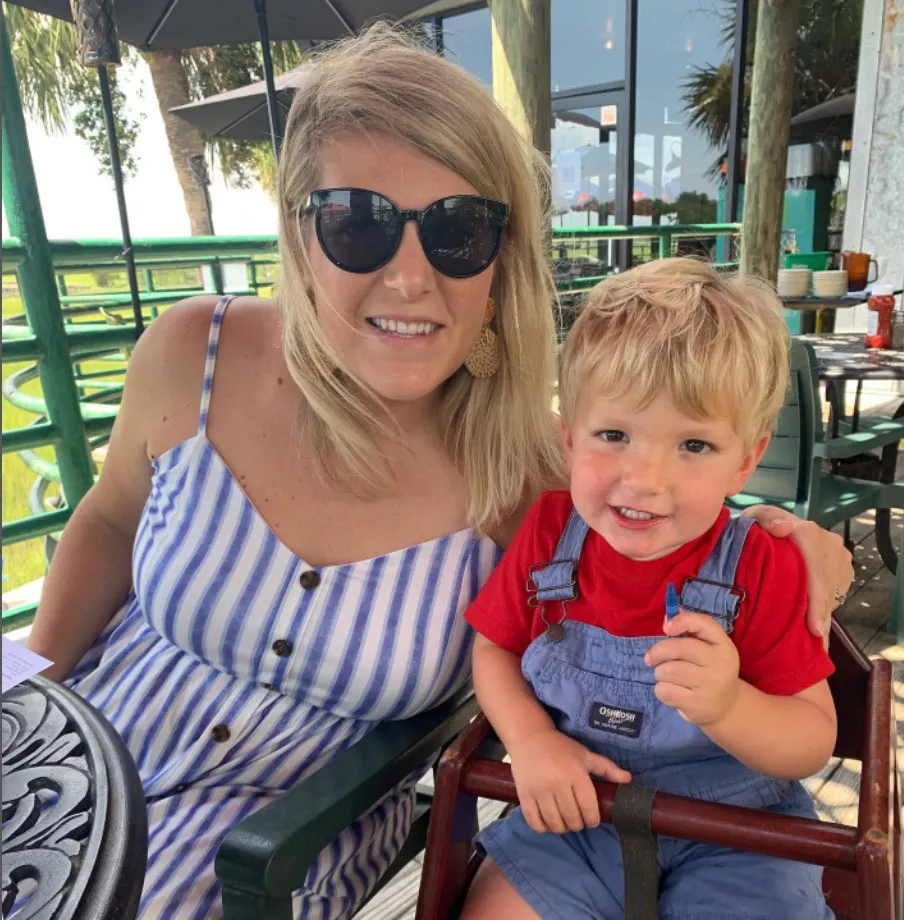 All Myrtle Moms with Margaritas Tips Episodes