Dunes Realty Vacation Rentals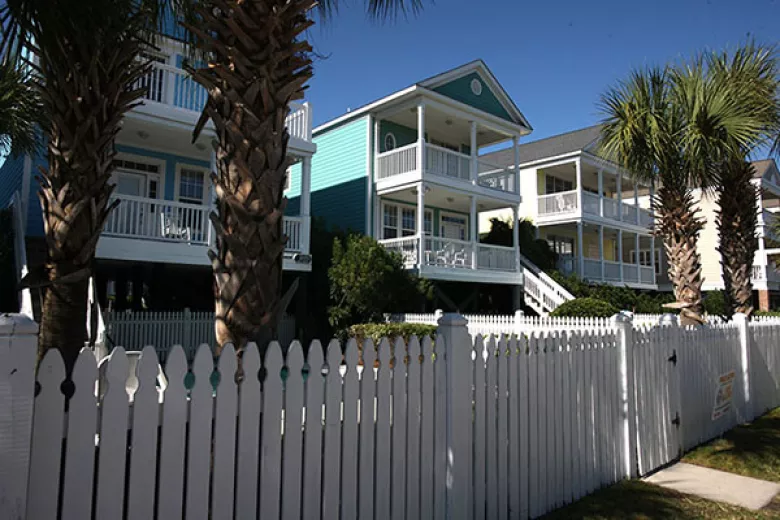 Highlights
For over 45 years, Dunes Realty's name has been synonymous with Myrtle Beach area vacation rentals. With rentals ranging from eight+ bedroom oceanfront houses with private pools and nearly every imaginable amenity, to one-bedroom condos perfect for a romantic getaway, we offer our guests an unparalleled selection and friendly service to match.
While a lot has changed over the years (we now have a great selection of dog-friendly homes, for example) our essential character has remained the same.
Just as you can still walk down our beaches on the Fourth of July without tripping over a fellow vacationer, you can still call the main office seven days a week and speak to an honest-to-goodness real person- and a helpful one at that!
Amid the famous beaches of the east coast, one key feature separates our area from the rest: the attractions and family fun of America's Beach Playground: Myrtle Beach! Even though the beach itself is our most popular attraction, we know that variety is the spice of life
With amusement parks, nearly 100 (!) golf courses, miniature golf, the Downtown Boardwalk, the Market Common district, the Murrells Inlet Marshwalk, Broadway at the Beach, Barefoot Landing, outlet malls, fishing piers and charters, jet skiing, kayaking, parasailing…well, you get the idea. Plus, with over 1,800 restaurants (and no, that's not a misprint) ranging from fast food to fine dining, you'll never have to wonder where to eat.
All of those activities can make it a little tough to find relaxation, and that's where Garden City Beach, Surfside Beach, and Dunes Realty come in. Located just a few minutes south of Myrtle Beach proper, our area offers your family the best of both worlds. Garden City Beach's location on a narrow peninsula between the tidal marshes of Murrells Inlet and the Atlantic Ocean means that most Garden City Beach vacation rentals enjoy a beautiful view from both the front and back. Surfside Beach vacation rentals offer a more small-town feel; people actually live here, and a great family-friendly atmosphere is the direct result. Better yet, these two towns offer the closest oceanfront accommodations to both Murrells Inlet, the Seafood Capital of South Carolina, and to Brookgreen Gardens, one of the world's largest outdoor sculpture gardens.
No matter what your family is looking for in your next vacation, the chances are great that you'll find it with Dunes Realty in Garden City or Surfside Beach. We can't wait to see you this year!
General Services and Features
Property Features & Services
Rental Options
Long Term Rentals 30-60-90