Must-visit Restaurants in Pawleys Island
While planning your next trip to Myrtle Beach or Charleston, a pit stop in Pawleys Island is almost a no brainer. Located in between the two cities, Pawleys is an area of South Carolina that has history dating back to the 1700s. While this is attractive to visitors, another great seller is the restaurants. If you're looking for some authentic and tasty seafood, this is the place to be. Pawleys Island, located on the hidden trail, is the perfect spot to stop and spend an afternoon or evening on your vacation. These are some must-try restaurants to explore during your travels.
local's fav
The most perfect place to visit for some upscale southern food is the Rustic Table. This restaurant offers three different menus, open for brunch, lunch, and supper. There are specialties such as the hot honey chicken biscuit, Adams omelet, shrimp creole and Pawleys Island pie dessert. The restaurant offers rooms for private events but is also welcome to families who drop by while on the road. They're open every day except Monday and if you do visit, be sure to look at the time frames they serve food, because breakfast isn't available all day.
local's fav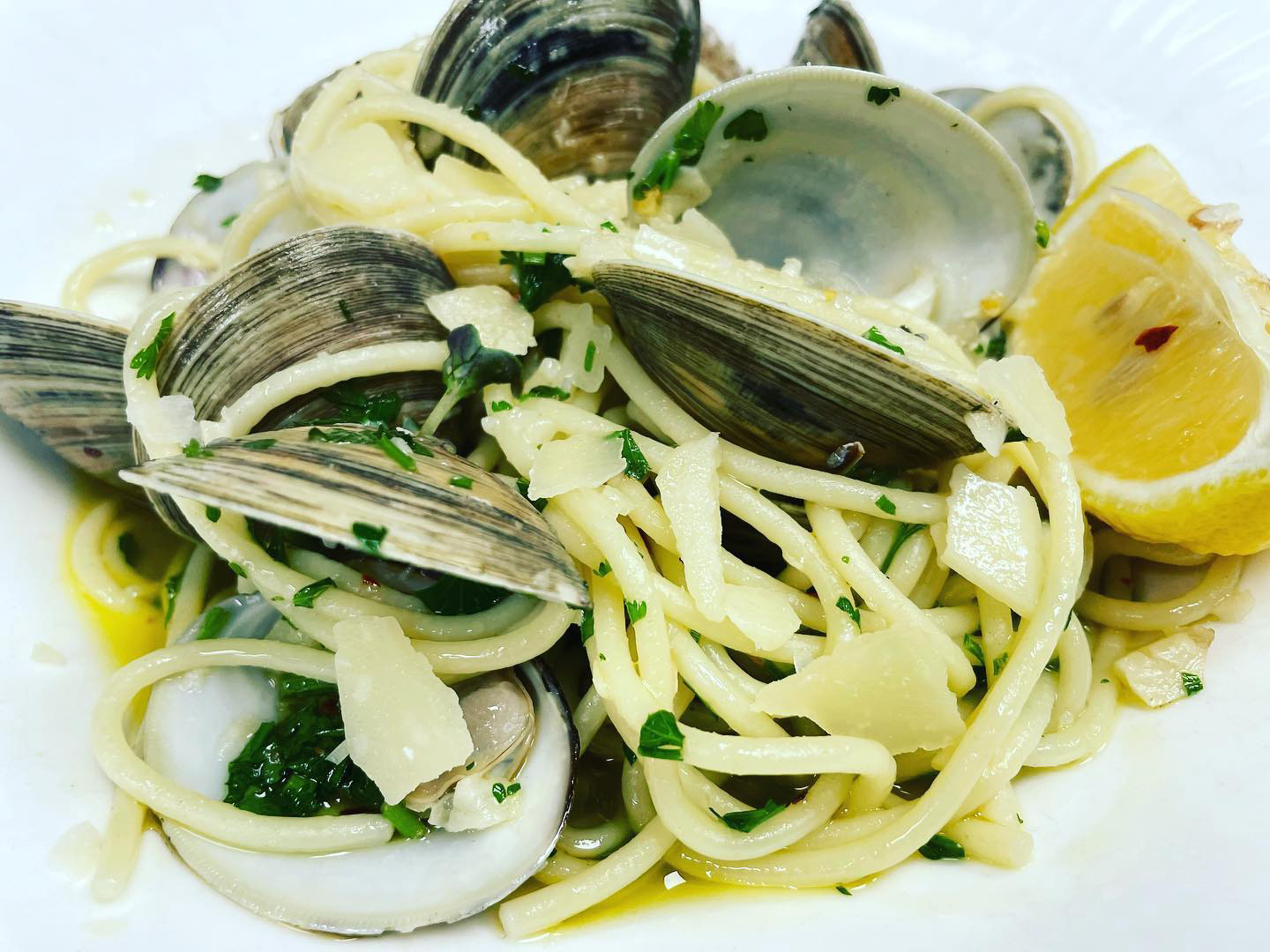 Located off Ocean Highway, Bistro 217 is here to offer the perfect date night for couples passing through. Owned by the same individuals as Rustic Table, this sister restaurant offers some of the best gourmet dishes in town. Bistro 217 is located right on the water and has dishes such as herb-encrusted grouper, eggplant treasure chest, and a warm-pistachio encrusted goat cheese salad. It may be best to call and make a reservation ahead of time, either in their dining room or courtyard.
local's fav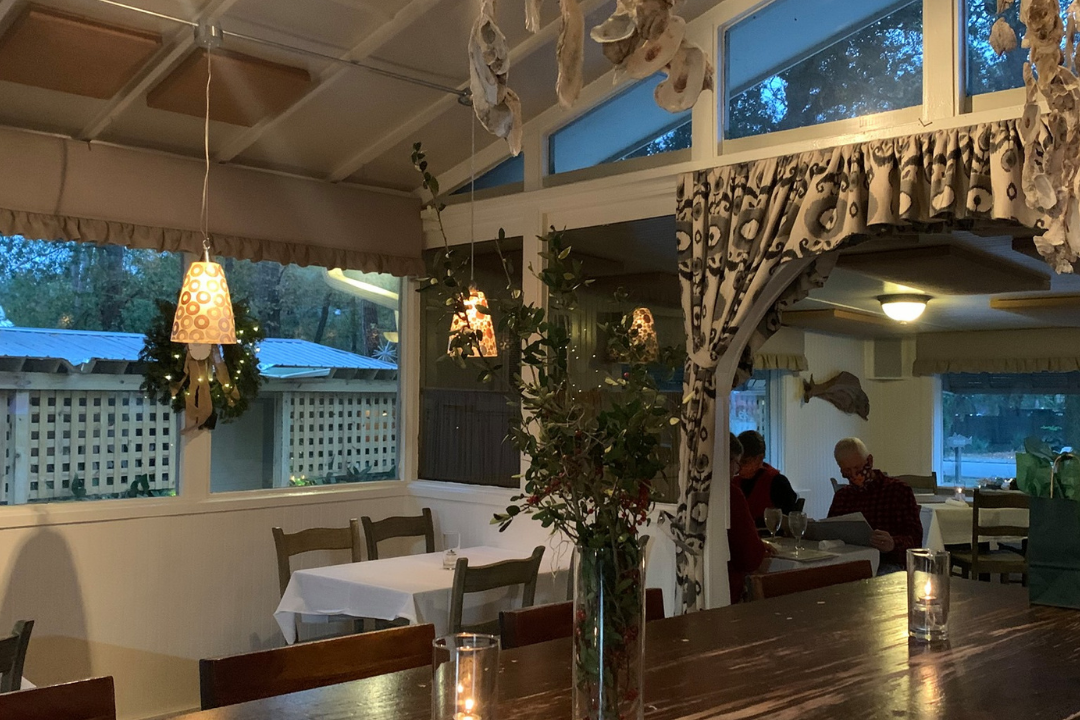 3.
Chive Blossom Restaurant and Bar
If you've been searching for a place to eat and enjoy yourself outdoors, this is what you need. Offering the most beautiful courtyard and a large list of cocktails, Chive Blossom has outdoor dining available regardless of the time of year. In the spring and summer the weather is beautiful, and you're surrounded by plants. Then come fall and winter there are fires roaring so people can still enjoy the beautiful string lights and good company. The restaurant offers southern dishes with a touch of international flare, and a seasonal drink menu with rotating cocktails.
4.
Millstone Biscuit Co – Pawleys Island
Dinner restaurants are what people usually look for when they're on vacation, but breakfast is the most important meal of the day. Millstone Biscuit Co ensures that everyone is full when they leave the restaurant. Offering biscuits such as Fuji Apple, Guac N' Roll and The King, featuring peanut butter, grilled banana, and bacon, there's something for all whether you're in the mood for savory or sweet. They're open Tuesday through Sunday for breakfast and lunch.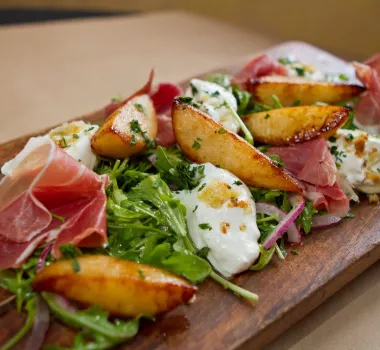 "Simple, Fresh, Italian," is the motto for Caffe Piccolo. Offering multiple versions of linguini, specialty pastas, and classic Italian desserts. The caffe strives to provide a cozy environment for its guests with low lights and fireplaces all around. And, the drink that must be paired with Italian food, wine, is specially picked so each bottle complements a dish on the menu. This is a great get away for a date night or to enjoy intimate company with whomever you're traveling with.
local's fav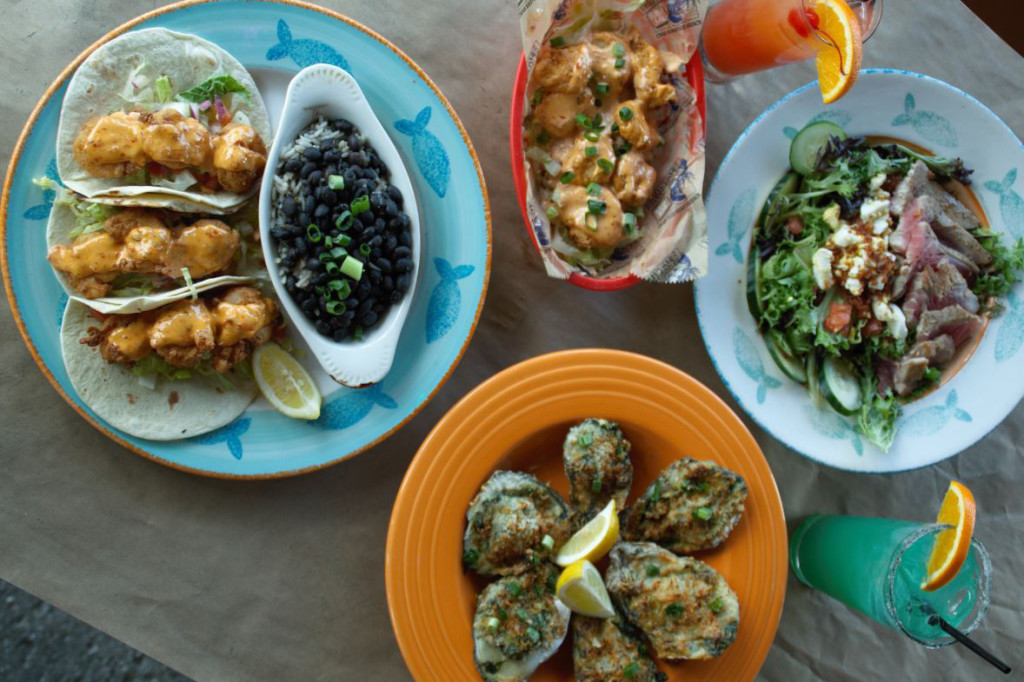 You absolutely cannot visit the south without trying some local seafood. Pawleys has the perfect places to go so that you can try a little bit of everything. Ranging from oysters to crab to seafood boils, the flavoring of this food will make you want more and more. This is the ideal place to bring the family or a group of friends on a Saturday night to enjoy good food and watch a game on one of the indoor televisions. And, if you visit during the right time of year, you might even be able to catch one of their oyster roasts, where it's all you can eat tableside oysters for just $30.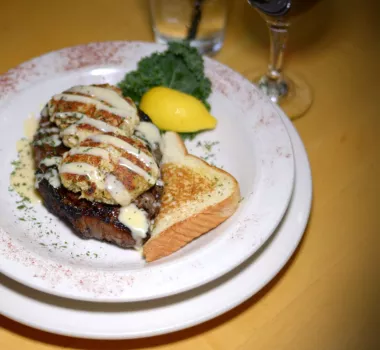 Are you looking for more seafood places? Here's one more place to add to your list. Open Monday through Saturday, Hanser House is always ready to serve up some of the best seafood in town. They've been applauded for their crab dishes and hand cut steaks, making it the ideal spot for both land and sea. What makes this place stand out from others is their early bird menu from 4 pm – 6 pm for those 65 and older, making it a great place to take the family. They also make in-house desserts that you don't want to miss out on!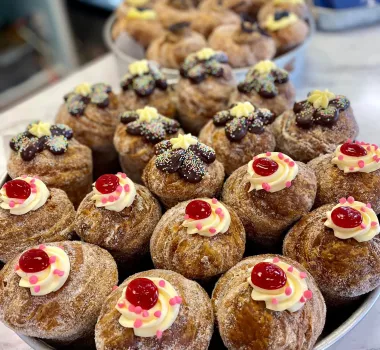 8.
Incredible Edibles Bakery
If anyone has a strong sweet tooth, this is the place to visit. Aside from making wedding cakes and catering, this little place has an in-store bakery which is the perfect start of a long day. All teas and coffee are sourced locally from Coastal Coffee Roasters and Charleston Tea Plantation, and the menu for items change daily, but there is always a selection of pastries, cruffins, macrons, and other desserts. After being featured on the Food Network and being mentioned in various wedding magazines for their delicious cakes, stopping here is a must.