Big List of Mini Golf in the Grand Strand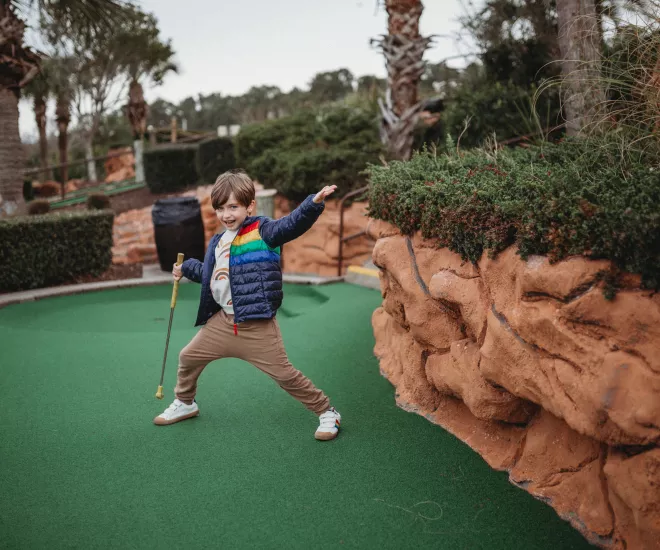 The first mini golf course was built in Myrtle Beach in 1930, and the rest was history! With over 30 courses to choose from, Myrtle Beach is considered the Mini Golf Capital of the World. The Grand Strand actually offers more mini golf courses per square mile than any other city in the US. Our mini golf courses are designed with elaborate themes intended to capture the imagination and excitement of each kid who comes to play – and the kid in every adult!
With so many mini golf locations, we are rounding up some of the best mini golf courses in Myrtle Beach that we know you and your family will enjoy together.
Pirates
Did you know that Myrtle Beach once had pirates lurking in the marshwaters and inlets? Throughout the Grand Strand you will see many pirate themed restaurants, attractions, a live show - and or of course plenty of mini golf courses. Test our your mini golf skills while also brushing up on your pirate jargon at any of these courses. Arghhh!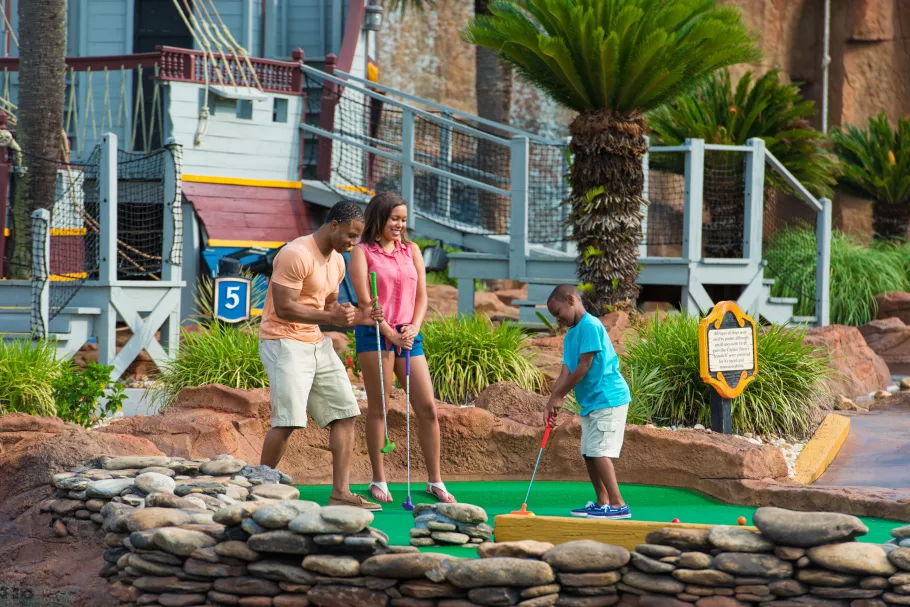 Jungles and Lagoons
Play mini golf among jungle animals and waterfalls - or take your golf game inside an Mayan themed pyramid at Cancun Lagoon.
Dinosaurs
Feel like you are transported to another time and place as you adventure through these jurassic themed courses. The real challenge is seeing how many dinosaurs you can spot and name throughout the course! 
Hawaiian
These tropical themed mini golf courses will not disappoint with big beautiful flowers, waterfalls and greenery - and even a volcano or two! Aloha Mini Golf also features an indoor course for on the off chance it rains at The Beach, or the sun is just a little too hot. 
Adventure
Are you up for the challenge? Adventure through airplane wrecks, coal mines, and indoor volcano caves. There's even a mini golf course at Wild, Water and Wheels, a super fun waterpark perfect for the kiddos. 
Remember to use #MyMyrtleBeach on your hole-in-one photos!