Make It An Art Lover's Day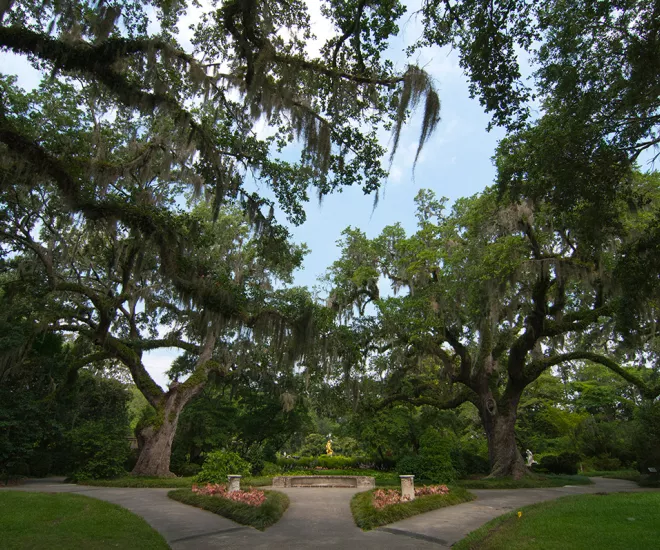 The inspiration of the coastal beauty of the Myrtle Beach area has motivated many aspiring artists to draw, paint, and create great works of art. Our gorgeous beaches are a stupendous catalyst for anyone desiring an "Art Lover's" day in our area.
A grand place to start is at Brookgreen Gardens, a beautifully preserved sculpture garden in Murrells Inlet - the largest outdoor sculpture garden in the world. At Brookgreen, you can walk the lush natural scenic grounds of four former plantations. Those grand plantation homes are gone, but over 80 years ago the remaining garden was formed for public use. Artists will find incredible motivation for creation when visiting Brookgreen Garden's world-class outdoor sculpture tours, zoo, pontoon boat excursion, history tours, and butterfly house. Or visit to marvel at the beauty of nature and visual art creations! 
Other fabulous indoor art galleries, both public and private, are found along the Grand Strand's 60 miles of coastline. The Burroughs and Chapin Art Museum, located in the heart of Myrtle Beach, is a fine art gallery that has 10 revolving exhibits a year with a stationary gallery of local southern artists. Enjoy stunning watercolors, oils, textiles, sculptures, ceramics, and photography exhibits. This museum also offers ongoing art instruction classes for adults and children. A quick internet search for "art lessons in Myrtle Beach" will also yield quite a list of private art studios offering instruction.
All throughout the year in our area, we are host to various popular arts and crafts festivals. There is the annual Arts and Crafts Festival at the Myrtle Beach Convention Center. For over 40 years the Waccamaw Arts and Crafts Guild has hosted the "Art in the Park" series four times a year at various local parks. Most of our other annual festivals also offer arts and crafts as part of their public popularity and appeal.
Perhaps the greatest inspiration of all to the aspiring/accomplished artist is the relaxing, warm atmosphere of our Lowcountry beaches. Your easy answer to creating your art with satisfaction is to book the perfect oceanfront room with a view, and bring your art supplies to the beach and see what happens. Find your beachy inspiration. It doesn't get any better than right now in Myrtle Beach.
There are also several murals popping up around the Grand Strand, across the 14 communities including Conway and Aynor. From whales to trains, these murals tell the story of Myrtle Beach through colorful, visual displays. See how many you can find! 
Enjoy your perfect "Art Lover's" vacation with at The Beach!
Click here to find your perfect place to stay in the Myrtle Beach area!