Make It A Water Adventure Day
For those who have a water adventure constantly calling their name - come to Myrtle Beach, South Carolina! Make the best water adventure day ever on the 60 miles of beautiful beaches. Our area encompasses the Atlantic Ocean, bays, inlets, rivers, and waterways!
Start your day with a swim at the beach right in front of your resort hotel. There is nothing like a white soft sandy beach! Take your boogie board or surfboard out on the ocean waves and ride til your heart's content.
Enjoy the hotel pool complex or you can head over to one of three area water parks and ride the 100-foot-tall speed slides of Myrtle Waves or Wild Water and Wheels. Twisting, turning, and winding water slides will throw you into a cool refreshing wave pool.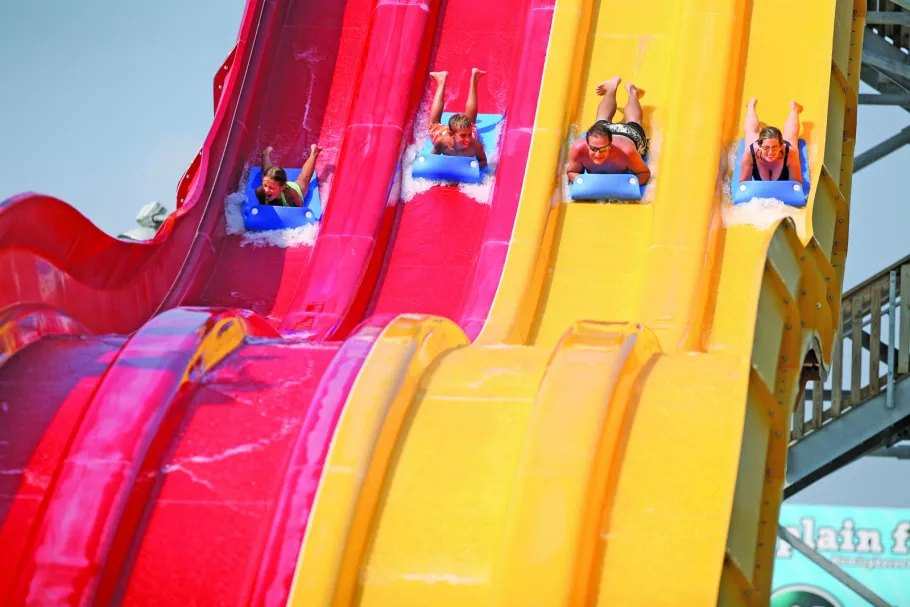 Grab some of your friends or family and rent jet skis from Island Adventure Watersports or Downwind Sails. Ride up and over the waves as you blast that throttle up to 45 mph.
Parasail 200 feet up, over various ocean locations in our area. Fly tandem with a friend and share a great and inspiring view with Express Watersports in a life-changing experience.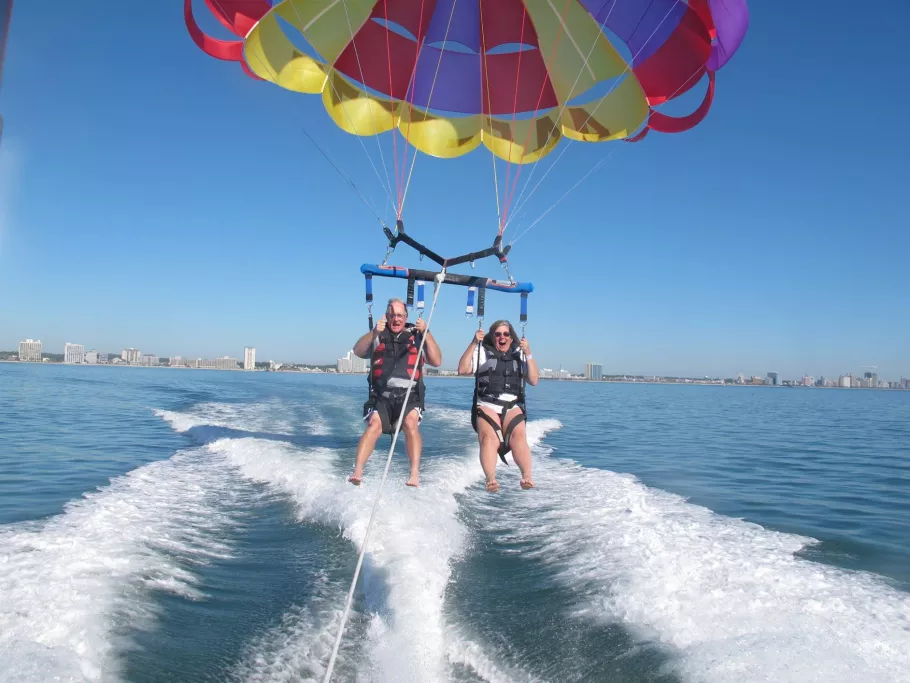 Hop a banana boat ride with up to 6 of your friends and family at New Wave Watersports. Hang on for the 35 mph ride of your life as you struggle to stay aloft. It will be hard to stay aboard while laughing so hard!
Take a dolphin tour with your family with Blue Wave Adventures and feel the breeze as you cut through the water on tour. See all the sights of our beautiful coast from the water and experience the playfulness of dolphins as they frolic in the coastal waters.
For that fresh catch - charter fishing with Captain Smiley Fishing Charters or Little River Fishing Fleet or pier fishing on one of our 8 beautiful piers located up and down our coastline is always an option. Be the hero that brings home dinner while on vacation!  Enjoy the view, the cold drinks and the live music each afternoon.