International Culinary Institute
Horry-Georgetown Technical College
The International Culinary Institute of Myrtle Beach at Horry-Georgetown Technical College (HGTC) in The Market Common is a hidden gem of the Grand Strand. With world-class facilities and instructors, the quality of education received at the International Culinary Institute (ICI) rivals any other culinary institute in America. Many of the culinary students are then placed in jobs directly after graduating from the program at the over 1,800 restaurants in the Grand Strand ranging from fine dining to southern cooking! 
Culinary Student Spotlights
Make Waves with Your Next Meeting in Myrtle Beach
There's A Reason People Call Myrtle Beach "The Beach"
Here, you become your best self. It's a place where you can let loose, let it ride, and go with the flow.
Beyond The Beach: Explore Atlantic Beach, SC
Atlantic Beach is a small oceanfront community nestled within North Myrtle Beach. They have a rich history and a great vision for the future!
Myrtle Beach Swim Advisory and Water Quality FAQs
Anyone can sign up for The Passport to Fun
Several Grand Strand businesses are included within the mobile, user-friendly passport. This video shows you how to download and navigate the passport and how to redeem great deals AND get entered to win amazing travel packages.
Scroll Down to Get Your Passport to Fun
It's as EASY as 1 - 2 - 3
How to Peel and Clean White Shrimp
Peeling a shrimp can be a mystery if you aren't familiar with all the tricks and tips! Dylan shows us the easy way to peel a shrimp and the tools that can help make it a breeze.
This is Myrtle Beach Karaoke!
It's the spontaneous singing show where YOU are the star! Myrtle Beach Karaoke is hosted by human jukebox, Julio Navarro, a multi-talented musician with more than 20 years of playing live music at The Beach! We challenge everyday visitors to sing along to their favorite songs and show what they've got on the microphone. Along the way we tour the beach's best places, discover some great live music spots and meet some of the most colorful characters on the coast. Who knows ... we may even find the next big singing star right here at The Beach!
Brookgreen Gardens History
Myrtle Beach Welcomes Back Canadian Travelers
We are ready when you are ready to welcome our Canadian friends back to The Beach! From beautiful beaches to 90 golf courses, there is plenty of outdoor activities for you to kick back, relax, and enjoy in Myrtle Beach.
Welcome to Myrtle Beach Eats!
Well, you've come to the right place! Myrtle Beach Eats channel on YouTube is your spot for all things Myrtle Beach FOOD and DRINK, filled with snack-able shows, tasty recipes, and gourmet dishes just like mama used to make. It's your place to find the best Coastal Cuisine, from fresh-caught seafood and down-home Southern cookin' to top-notch international fare and intriguing flavor fusions unlike anything you've ever eaten. 
This channel is home to On the Hook with Dylan Foster and Finding Our Flavor with Johanna Wilson Jones. Check them out today, but warning, you might leave hungry! 
AdobeStock_351778451.mp4
4 13 7am Myrtle Beach GDC Interview Segment
Fox 46 Charlotte
Plant Selections and Considerations - Victory Garden Series #4
Did You Know: Myrtle Beach & Surfside Beach are Autism-Friendly Destinations
Paul and Mary Stein with Daxton share their autism-friendly Myrtle Beach vacation story.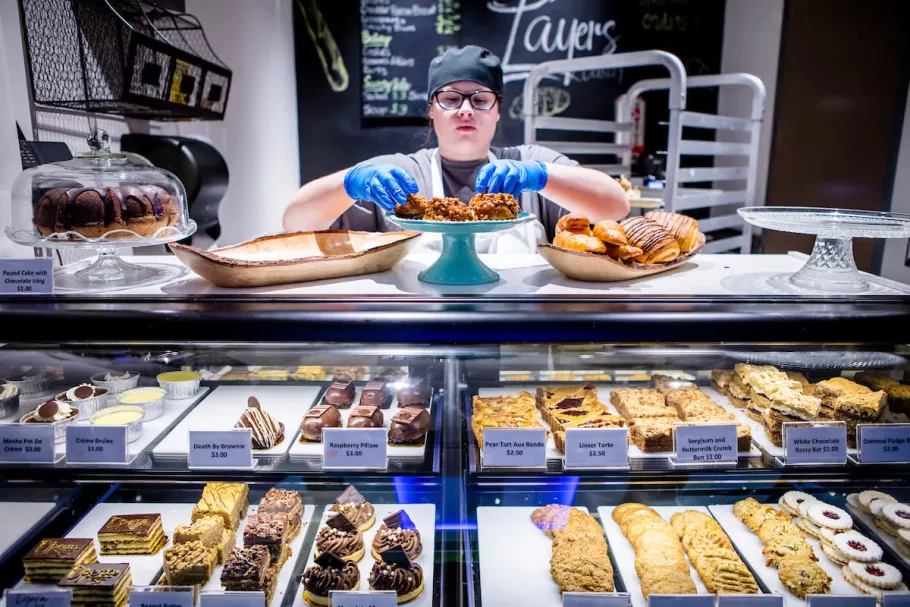 International Culinary Institute in the News
The International Culinary Institute of Myrtle Beach has been awarded several prestigious awards that speak to the caliber of the instruction received in the classroom and test kitchens as well as the top-notch chef that graduates from the program.
August 2021, Students from ICI of Myrtle Beach competed in the American Culinary Federation Education Foundation (ACFEF) national convention and were awarded the overall bronze medal and won best salad course.
February 2022, Horry-Georgetown Technical College (HGTC) is proud to announce that the International Culinary Institute of Myrtle Beach (ICI) earned exemplary status for the Culinary Arts Program presented by the American Culinary Federation Education Foundation (ACFEF)
March 2022, Horry-Georgetown Technical College (HGTC) is proud to announce that Abigail Estes, Culinary Arts Technology/Baking and Pastry Arts major at the International Culinary Institute of Myrtle Beach, is one of nine seniors from South Carolina colleges and universities selected for the 2021 Tourism Student Awards