International Culinary Institute
Horry-Georgetown Technical College
The International Culinary Institute of Myrtle Beach at Horry-Georgetown Technical College (HGTC) in The Market Common is a hidden gem of the Grand Strand. With world-class facilities and instructors, the quality of education received at the International Culinary Institute (ICI) rivals any other culinary institute in America. Many of the culinary students are then placed in jobs directly after graduating from the program at the over 1,800 restaurants in the Grand Strand ranging from fine dining to southern cooking! 
Culinary Student Spotlights
Register Your CCMF Wristband!
Did you get your wristband in the mail? Trying to figure out what to do next? We've put together a quick walkthrough video to help make sure you get your bands on and ready to get into the party!
A History of the Myrtle Beach, South Carolina Area
Learn more about the history of the Myrtle Beach area dating back all the way to the 16th century.
Beyond the Beach: Explore Loris, SC
Loris, South Carolina is a quaint town about 40 mles inland from Myrtle Beach. It boasts loads of Southern charm, and it's home to the annual Loris Bog Off Festival each October!
Beyond The Beach: Little River, SC in the Grand Strand
Little River, South Carolina is the northernmost Grand Strand community, located on the North Carolina border. This quaint village offers great seafood, eco tours, sightseeing tours, festivals, and a Big M Casino boat.
The Myrtle Beach area hosts tons of great sporting events per year, ranging from high-profile events like the Myrtle Beach Invitational, Myrtle Beach Bowl and WorldAm Golf Tournament, to national and regional events in track & field, soccer, cheerleading, volleyball, baseball, softball, and so much more. Take a look at everything the Myrtle Beach Regional Sports Alliance has to offer.
Visit Myrtle Beach Brand Rollout Recap
adobestock_191285569.mp4
Myrtle Beach Swim Advisory and Water Quality FAQs
4 13 7am Myrtle Beach GDC Interview Segment
Fox 46 Charlotte
Oceanfront Avista Resort in North Myrtle Beach
Beyond The Beach: Carolina Forest, South Carolina
We are exploring the restaurants, golf and shopping that makes Carolina Forest, SC a casual and family-friendly community outside of Myrtle Beach. SC.
Discover the 2022 Myrtle Beach Half Marathon Route!
Charlie "Chew" Baker Takes on Lunchtime w/ Grandpa in Myrtle Beach, S.C.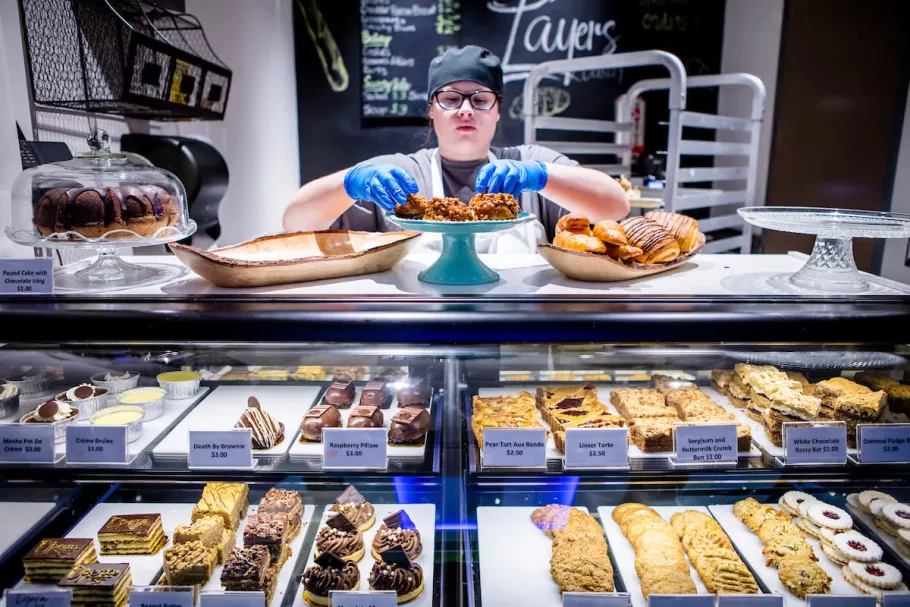 International Culinary Institute in the News
The International Culinary Institute of Myrtle Beach has been awarded several prestigious awards that speak to the caliber of the instruction received in the classroom and test kitchens as well as the top-notch chef that graduates from the program.
August 2021, Students from ICI of Myrtle Beach competed in the American Culinary Federation Education Foundation (ACFEF) national convention and were awarded the overall bronze medal and won best salad course.
February 2022, Horry-Georgetown Technical College (HGTC) is proud to announce that the International Culinary Institute of Myrtle Beach (ICI) earned exemplary status for the Culinary Arts Program presented by the American Culinary Federation Education Foundation (ACFEF)
March 2022, Horry-Georgetown Technical College (HGTC) is proud to announce that Abigail Estes, Culinary Arts Technology/Baking and Pastry Arts major at the International Culinary Institute of Myrtle Beach, is one of nine seniors from South Carolina colleges and universities selected for the 2021 Tourism Student Awards