Finding Our Flavor
A YouTube Show Hosted by Johanna Wilson Jones
From the backroads to the beach and beyond, Finding Our Flavor will take you on a journey through the Grand Strand, exploring the flavors that make our area unique. The Grand Strand is filled with thousands of restaurants ranging from international cafes to down-home local spots to fine dining establishments. Saying that we are "coastal cuisine" is too vague, as we are so much more.  The show follows Johanna Wilson Jones, food writer and expert, as she discovers what the food at The Beach is all about. She speaks with chefs, restaurant owners, loyal patrons, visitors and locals to hear what they think is the heartbeat behind the food – and those secret ingredients and recipes that bring the magic to life. 
Watch On YouTube!
Finding Our Flavor drops a new episode every other Wednesday on the Myrtle Beach Eats channel on YouTube. Make sure you subscribe to not miss an episode! 
Meet Johanna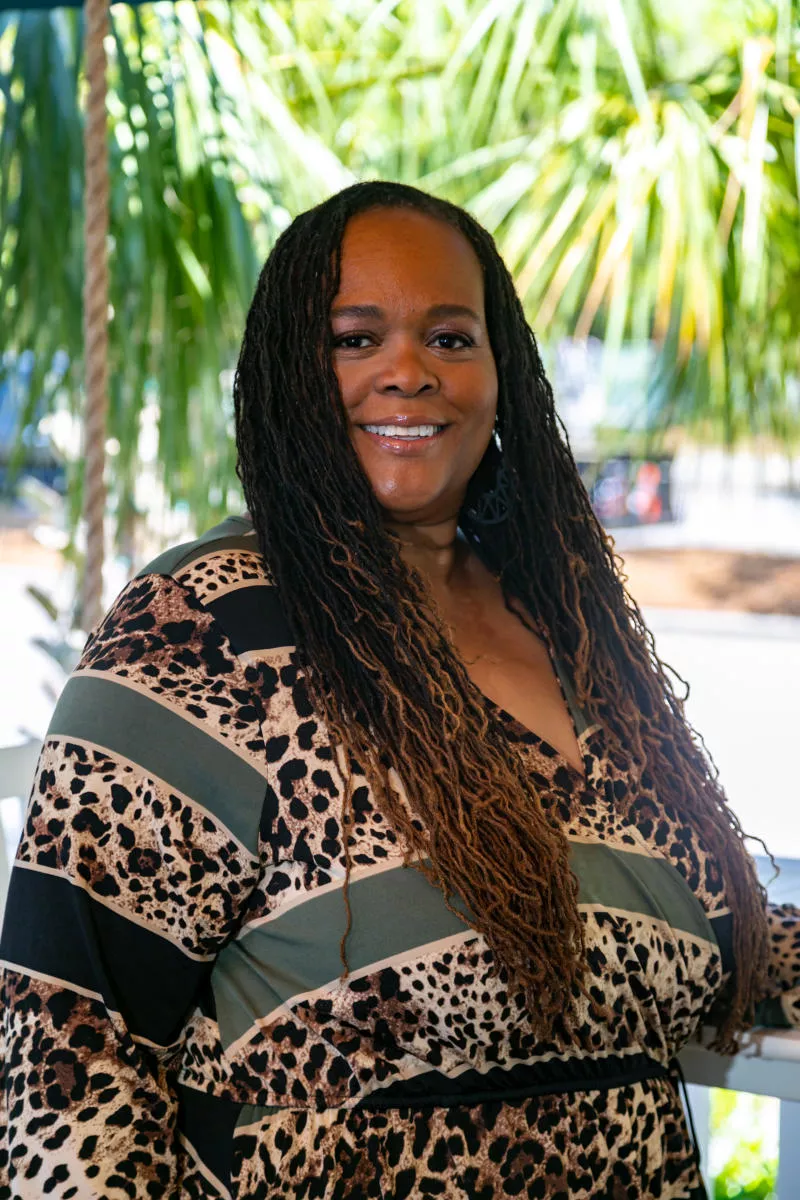 Faith, family, and food have always been at the forefront of the life of Johanna Wilson Jones. Her mama, Catherine Wilson, always put heaps of love into all her pots and pans and onto her plates.
Each day, her mama took the time to think about what her family enjoyed eating before making meals flavorful and memorable. "We ate as family seven days a week,'' said Jones, an award-winning columnist and food writer who worked professionally as a journalist for nearly 20 years.
"Nothing was lacking in our meals. My mama put her heart into every morsel. She made them delicious enough to be irresistible and comforting enough to linger at the kitchen table for hours afterward."
Jones, a native of New York City, developed a fascination and fondness for food while growing up in Orangeburg County, S.C. Her grandmama, Virgie Lee Brown, who fished most days of the week, would prepare her bream for breakfast. The fish was seasoned with secret spices, coated in cornmeal, and then fried until caramel brown. The lone protein guest starred with smooth, buttery grits topped with stewed tomatoes plucked from her grandma's vast garden. When Wilson was a full-time food writer and restaurant critic, she incorporated her heritage and learning into the way she wrote about food and reviewed eateries.
"From my youth, I discovered that food brings people together when nothing else can. People fuss and fight about religion and politics, but they relax when great food is the focus. They relish relationships then, not riffs."
Welcome to Myrtle Beach Eats!
Well, you've come to the right place! Myrtle Beach Eats channel on YouTube is your spot for all things Myrtle Beach FOOD and DRINK, filled with snack-able shows, tasty recipes, and gourmet dishes just like mama used to make. It's your place to find the best Coastal Cuisine, from fresh-caught seafood and down-home Southern cookin' to top-notch international fare and intriguing flavor fusions unlike anything you've ever eaten. 
This channel is home to On the Hook with Dylan Foster and Finding Our Flavor with Johanna Wilson Jones. Check them out today, but warning, you might leave hungry!